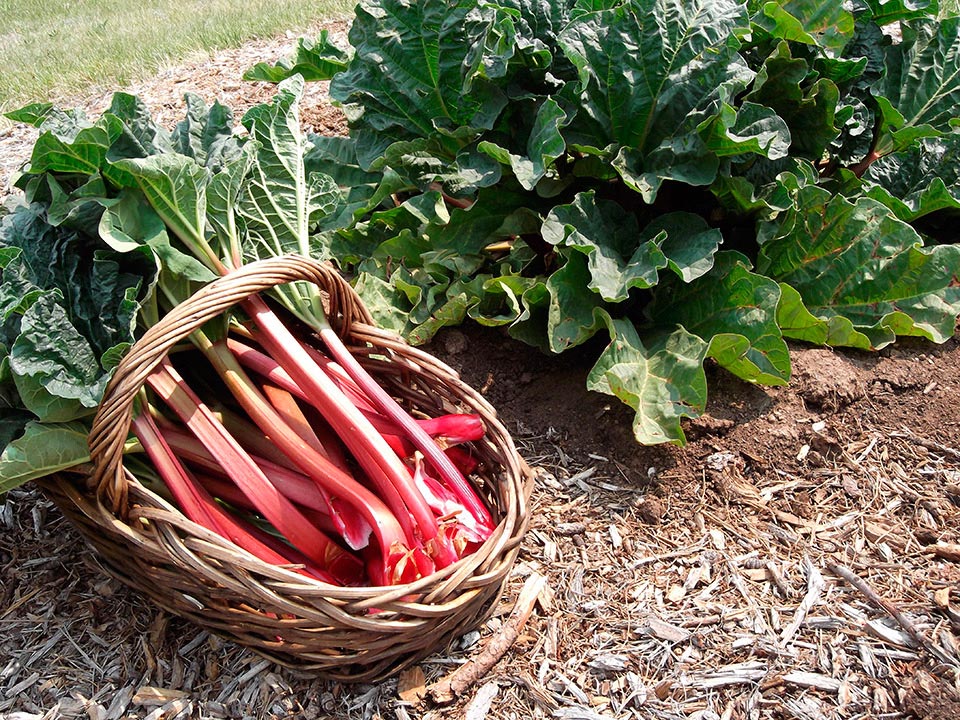 Rhubarb can be quite low in pectin, despite its tartness, and it does tend to break down in to a puree as it cooks, so the texture is a little different to other jams, but the flavour is wonderful.
Ingredients
1.6kg rhubarb, washed and cut into 2.5cm pieces.
1.3kg granulated sugar
Juice of 2 lemons
25g fresh root ginger very finely chopped
Method
The day before you want to make the jam, put the rhubarb, sugar and lemon juice into a bowl and leave to marinate in the fridge overnight. Just before cooking, stir in the chopped ginger.
When ready to make the jam, put a saucer into the fridge and get it really cold, ready to text the setting point.
Transfer the macerated rhubarb into a large, heavy-based pan with 300ml of water, and bring to the boil, skimming off any scum with a slotted spoon. Turn down to a simmer, stirring regularly to avoid catching and burning. Remove the scum as it appears.
After about 30 minutes, test to see if the jam has reached setting point. Take the pan off the heat, and the cold saucer from the fridge. Spoon out a tablespoon of jam in to it, wait a minute, then push your finger through the middle of it. If it leaves a line that stay clean (i.e. the jam doesn't run back onto it) and the jam wrinkles slightly, it has reached setting point. If not, continue to boil and keep testing.
Have ready your hot, steralised jars. Take the pan from the heat and leave the jam to stand for 5 minutes before filling and closing the jars, then seal in a pan of boiling water.