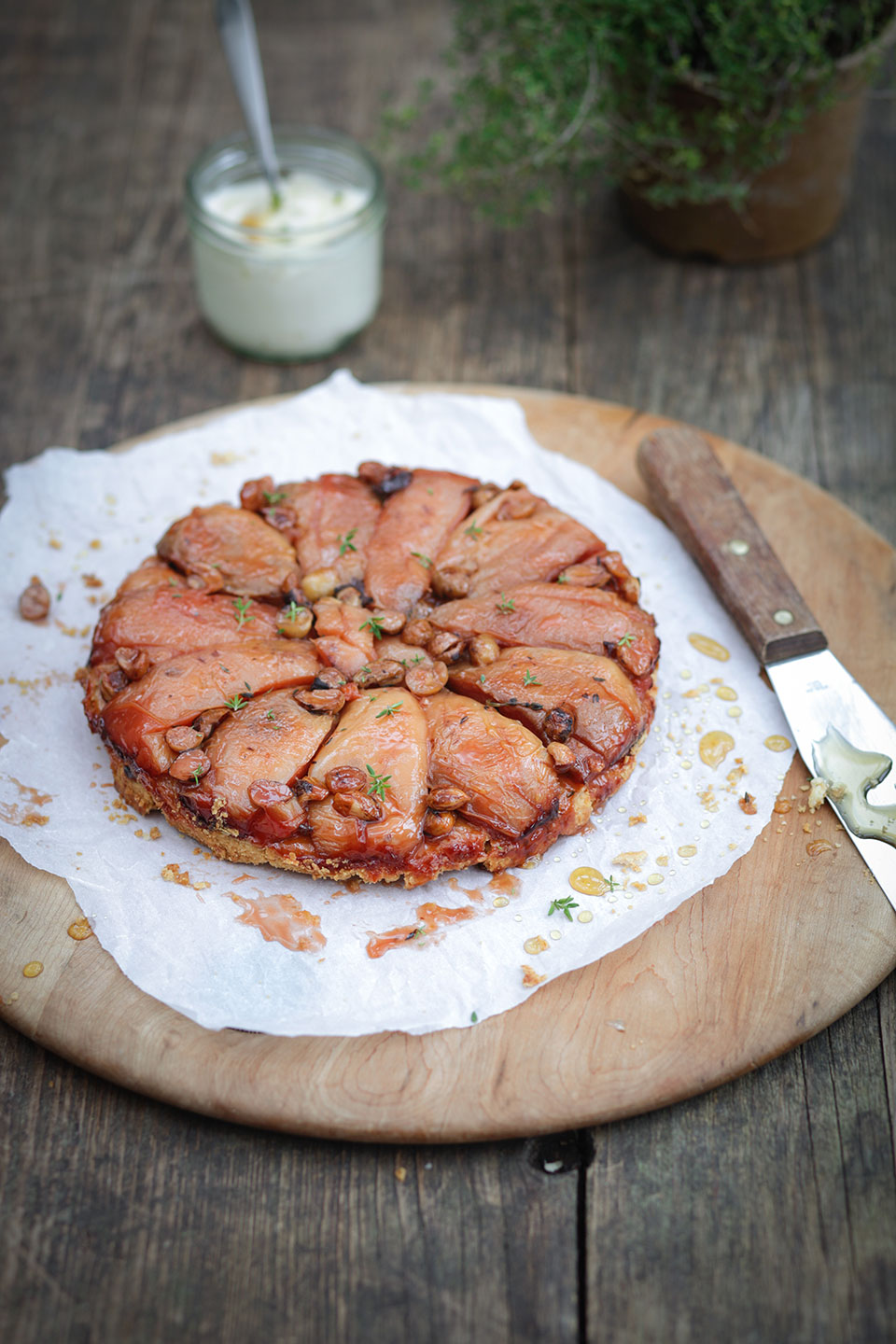 The combination of fragrant quince and earthy cobnuts in this tart really celebrates the flavours of the colder months. Served with a spoonful of whipped mascarpone or clotted cream to cut through the sweet caramel, it's very moreish indeed! If you struggle to find quince, do replace them with pears – simply bake for a slightly shorter time, until just tender.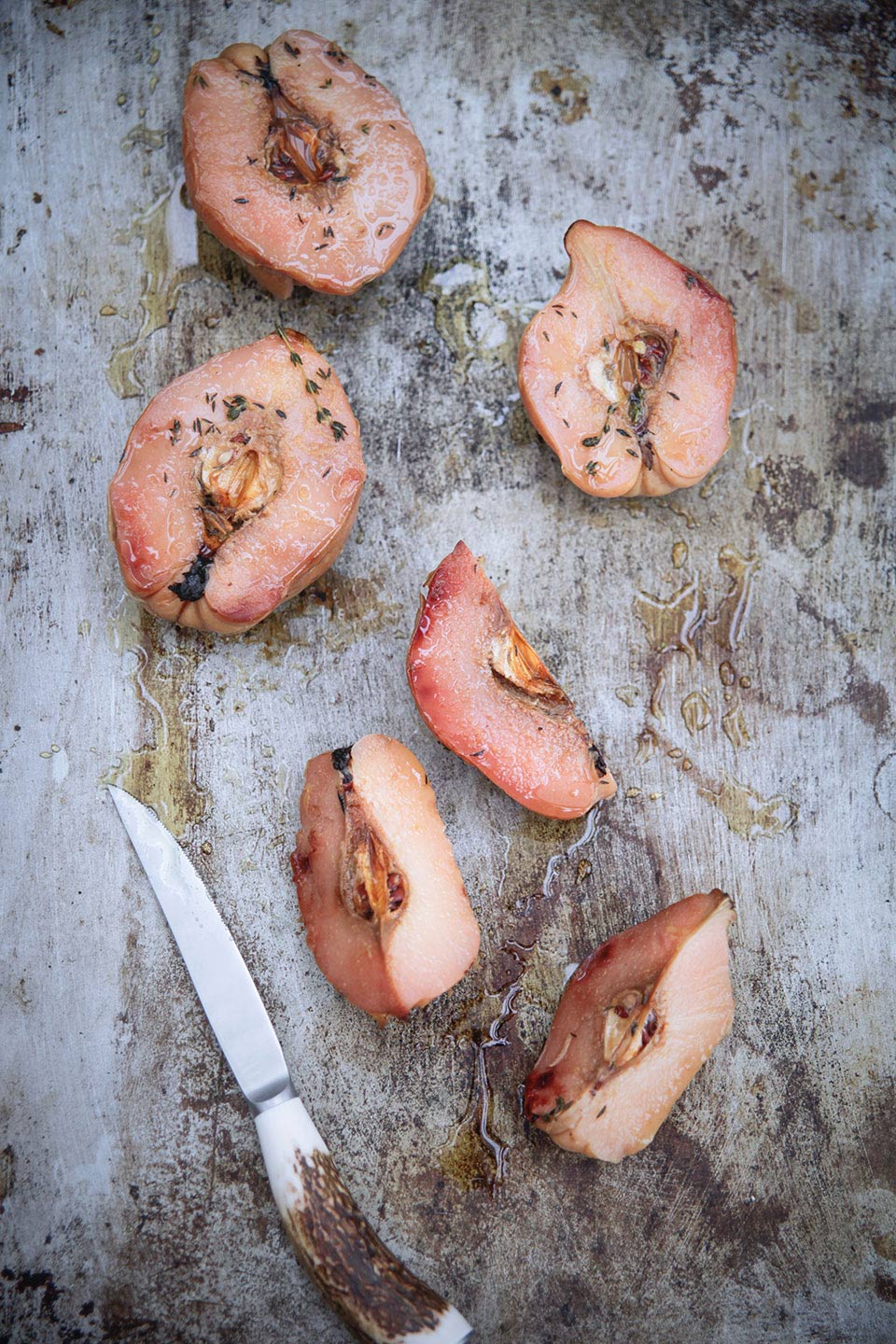 Ingredients:
(Serves 6-8)
For the Quince:
3 quinces
3 springs thyme, leaves only
zest and juice of ½ a lemon
seeds from ½ a vanilla pod
2 tbsp honey
50g golden caster sugar
For the Pastry:
150g plain flour
pinch of salt
1 tbsp golden caster sugar
90g unsalted butter, chilled and cubed
50ml water
To Assemble:
50g cobnuts, peeled and toasted
1 ½ tbsp golden caster sugar
Method Difficulty: Medium 2 hrs
Preheat the oven to 180°C.
Slice the quinces in half and place in a deep baking dish, with the thyme leaves, lemon juice and zest, vanilla seeds, honey, 50g sugar and 300ml water. Cover with foil and bake in the middle of the oven for 1 ½ hours until the quinces are tender. 
Remove the quinces from the baking dish and set aside to cool. Pour any cooking liquor into a small pan and reduce over a medium – high heat until thick and syrupy. 
To make the pastry, sieve the flour into a mixing bowl with a pinch of salt and teaspoon of sugar. Add the butter and using your fingertips, work the butter into the flour until you have a mixture the texture of fine breadcrumbs. Pour in the water and mix quickly to a crumbly dough. Tip onto a sheet of cling film and roll out to a thick disc. Cover with another layer of cling film and chill for 30 minutes. 
Slice each cooled quince half into 4 wedges and arrange skin-side down in a greased and lined 28cm cake or tart tin, trimming the wedges to fit if needed. Scatter over the cobnuts, filling in any gaps, and keeping back a handful to serve with the cooked tart. Spoon over 3 tbsp of the reduced quince syrup and dot a few slivers of butter on top of the fruit. 
Roll out the pastry to a disc just larger than the cake tin and then lay on top of the quinces in the tin. Push the pastry down firmly around the edges of the tin using your fingers and then trim off any excess. Prick the pastry all over with a fork and then scatter over the caster sugar. 
Bake at 180°C for 30-40 minutes, until the pastry is golden. Then cool in the tin for 10 minutes before turning upside-down onto a serving plate and peeling off the baking paper. 
Serve warm with whipped cinnamon cream, mascarpone or a spoonful of cold, clotted cream.