Bees are essential to life as we know it and much of the food we grow at Daylesford would not be possible without our most vital pollinators.
With their populations in sharp decline, we must do everything we can to encourage and support the humble bee.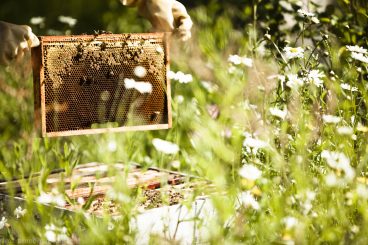 At Daylesford, it starts with healthy soil and healthy plants. As guardians of 6,500 acres of pasture and woodland, we are committed to protecting the wild reserves that bees and other wild pollinators need, while spreading the message far beyond the boundaries of our own fields.
However, we feel there is still more that we can do, and so this May we shall be launching a new, yearlong campaign to help protect and preserve the next generation of bees.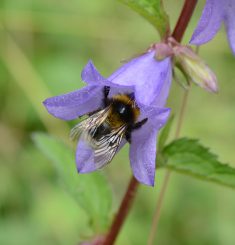 Over the summer months our farm will be host to an exciting series of bee related events and workshops, as well as special menus in our cafes, and a pop-up flower stall at our Bamford store on Draycott Avenue. We shall also be supporting Bees for Development – a fantastic charity that supports sustainable beekeeping across the world.
The festivities begin at our Summer Festival on Saturday 20th May – a day that I look forward to every year. I do hope you can join us at the farm for a special celebration of not just the advent of summer, but also the vital role that bees play over the next few months.