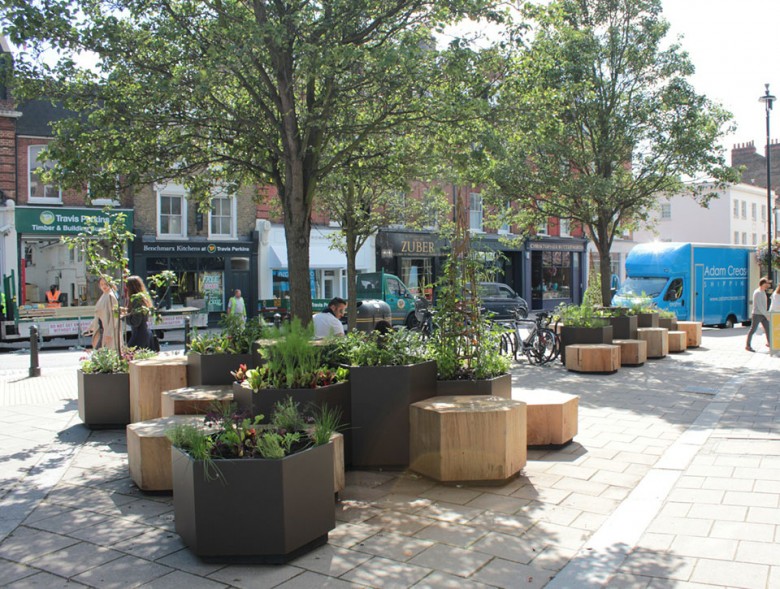 I have always believed in the importance of knowing where our food comes from and I am very proud of the farm-to-fork transparency of our food at Daylesford.  However, for many people – particularly those living in a city – understanding the provenance of food is not this straightforward and it can be easy to forget where our food comes from and how it is grown.
This week we shall be unveiling a new urban garden outside our Pimlico Road store, which I hope will encourage passers by to learn about food provenance and perhaps even become inspired to grow their own urban vegetable patch.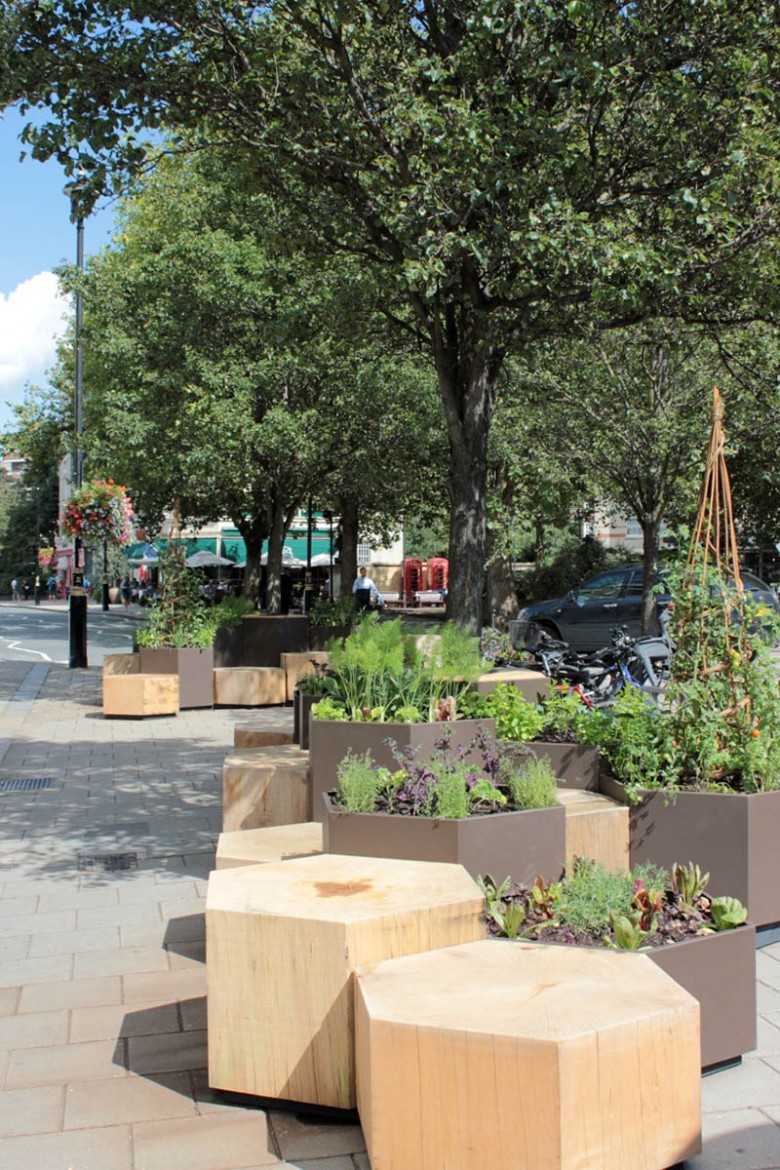 Designed by Belgravia based architects Map Projects, the garden has been inspired by honeycomb, with hexagon planters interlocking to create a small, multi-level garden.
We shall be inviting green fingered members of the local community and school children to make plantings, including seasonal fruit and vegetables from our market garden. The parklet also features a seating area and my hope is that the garden will become a place for our community in Pimlico to meet and connect with this small corner of Daylesford's market garden.
We shall be launching the parklet on Thursday 1st October with a party co-hosted by Grosvenor Estates, where guests can press apples and have a go at planting. Do please come along and join us in celebrating Daylesford's first urban garden in London.