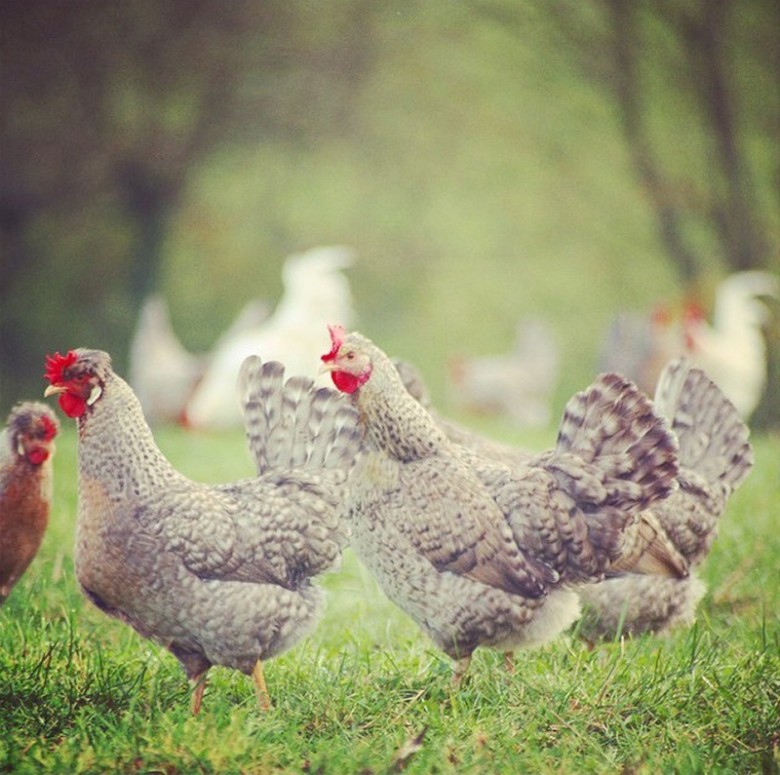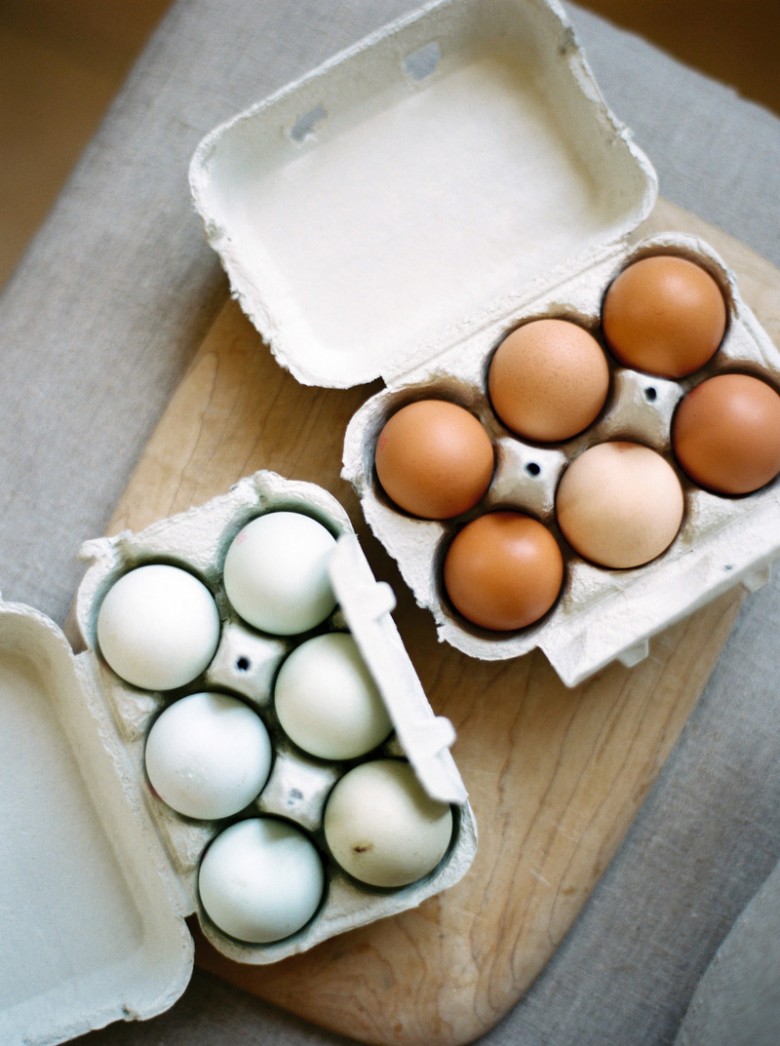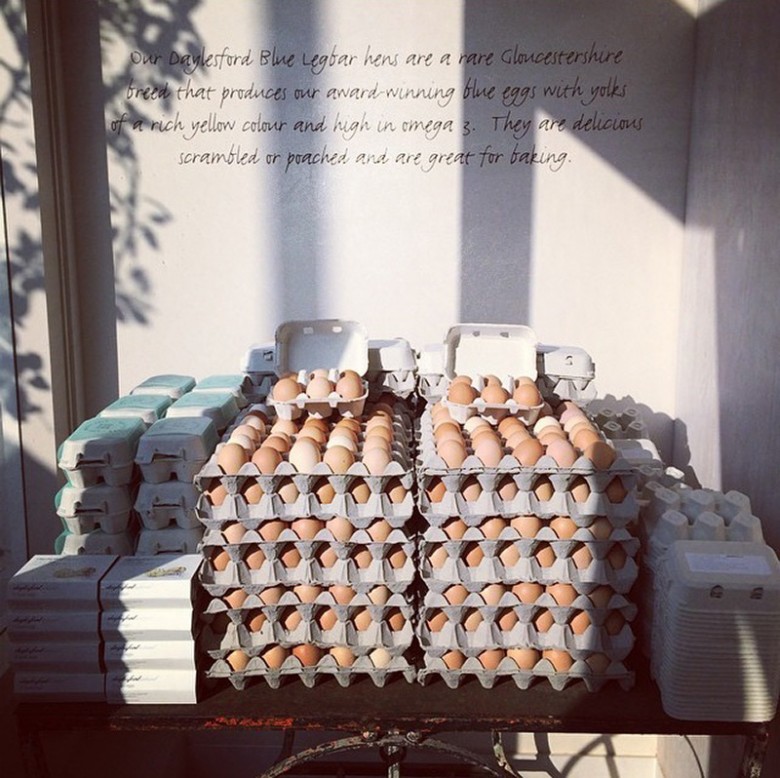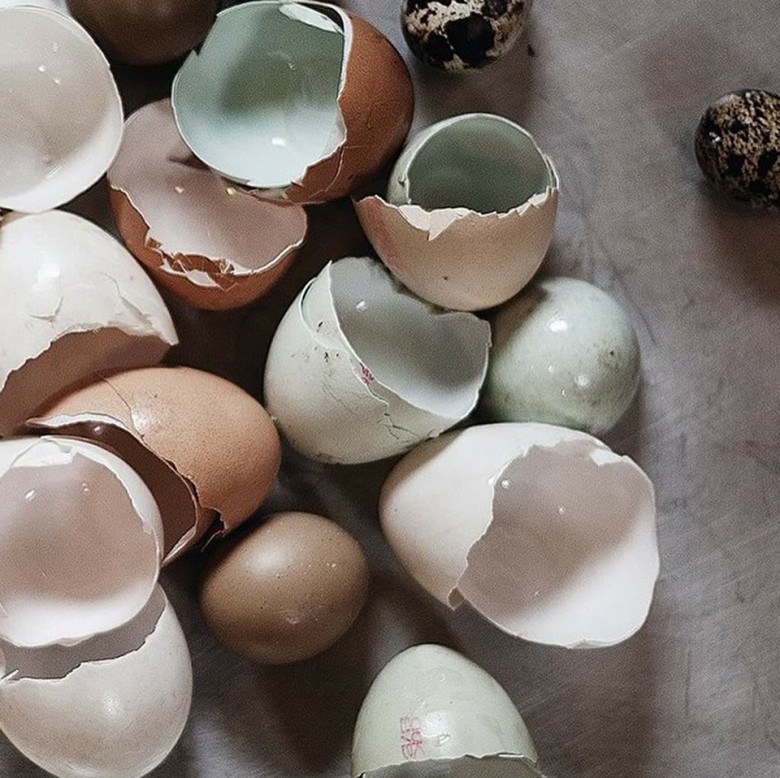 At Daylesford we have a passion for conserving traditional breeds and I am particularly fond of our Blue Legbar hens, which enjoy an organic free-range life on the farm.
Blue Legbar hens are famous for their beautiful pastel-blue eggshells and their eggs are equally special, with a deep yellow yolk that has a wonderful rich flavor that works well softly poached over soups, salads and legumes.
This kale salad is a great, healthy brunch dish: not only does it make the most of incredible seasonal vegetables from our organic market garden, but it also delivers on taste, nutrition and texture.
Eggs give us all eight essential amino acids and are rich in vitamins (A,D,E & K) and nutrients Betaine and Choline – necessary for brain development. The blanching of the kale for this salad will break down the cellulose, whilst the soaking of the walnuts makes their nutrients much more readily available.
Salad Of Kale, Celeriac & Walnuts With A Poached Egg

Ingredients (serves 2)
6 branches of kale
Handful of walnuts, soaked overnight
Off-cuts of celeriac
1 tsp honey
1 tsp & a splash of cider vinegar
1 tsp English mustard
1 tbsp pumpkin seed oil
2 eggs
chilli powder (optional)
In a little coconut oil, fry the bite-size pieces of peeled celeriac with a little salt and pepper until golden. Cover with tinfoil and pop into the oven at 190°C for 6-8 minutes. Remove and allow to cool.
Bring a pan of water to the boil with a little salt and pop in the kale leaves for 5-10 seconds. Refresh in ice cold water and drain. Mix together the mustard, vinegar, walnut oil and honey and pop in the blanched kale leaves, roughly chopped walnuts and celeriac to dress. Season lightly if needs be.
To poach the eggs, bring a pan of water to the boil, add salt and a splash of vinegar and remove from the heat. Add the eggs (you can crack these into a small dish first to make this easier) one by one, cover with a lid and leave to poach for 4 minutes.
Arrange the kale salad in bowls and top with the poached egg, finishing with a sprinkling of chili powder for an endorphin boosting kick!