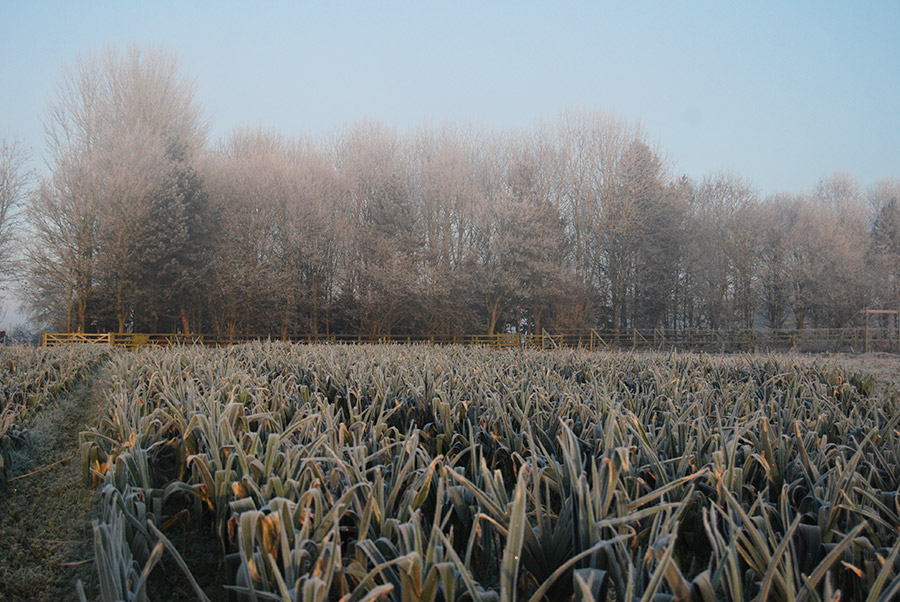 As the days become longer after the turn of the year, I look forward to the green winter crops, which are now being harvested from our market garden.
Having survived the early winter frosts, purple sprouting broccoli, chard, cavolo nero and kale are welcome ingredients for nutrient-rich salads, soups and stews.
Here are some of my favourite recipe and flavour ideas, which make the most of our organic winter greens.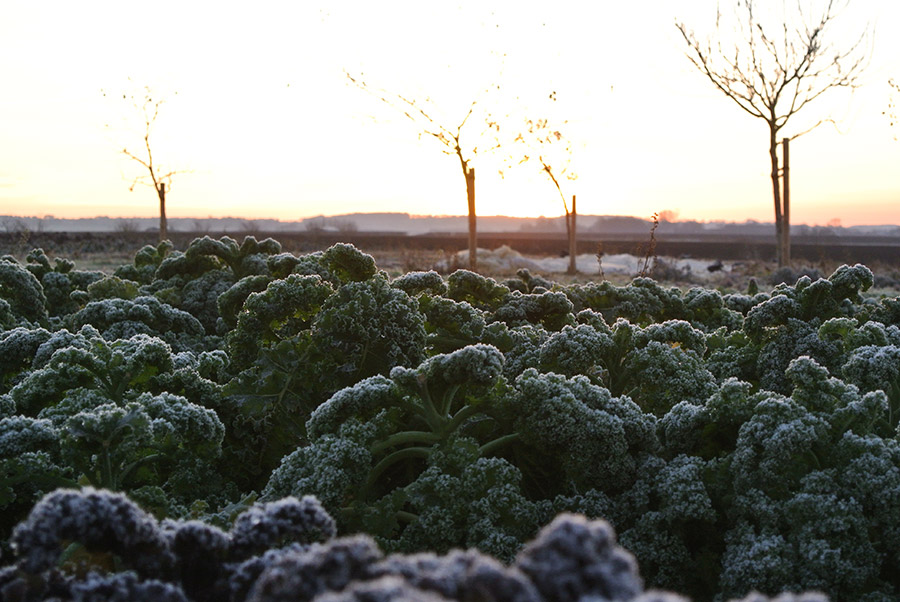 Purple sprouting broccoli: the tender stems and beautiful heads of sprouting broccoli are a winter delicacy. Simply blanch and serve with a bowl of hollandaise sauce to dip the stems in.
Cavolo nero: is particularly good with salty flavours – anchovies or crispy bacon, a squeeze of lemon juice and plenty of seasoning. Added to rustic soups or hearty stews it adds depth and meatiness and is a great partner to beans and pulses.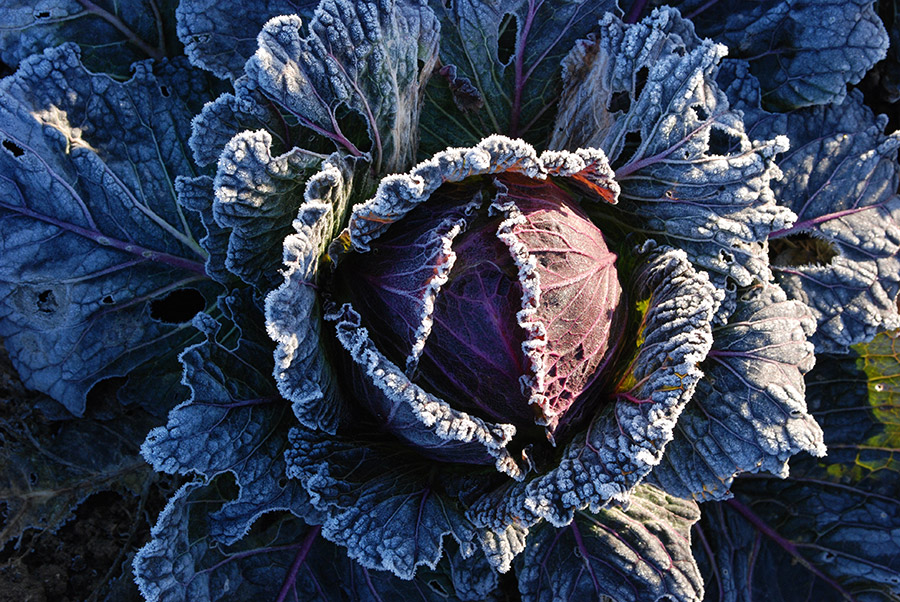 January king cabbage: with pretty purple tinged leaves, this hardy vegetable seems to survive even the harshest of frosts. Finely shredded and braised with mild spices like caraway and cumin, it makes a great accompaniment to traditional Sunday roasts. For something a little more indulgent, creamed cabbage with a touch of mustard is a comforting winter treat.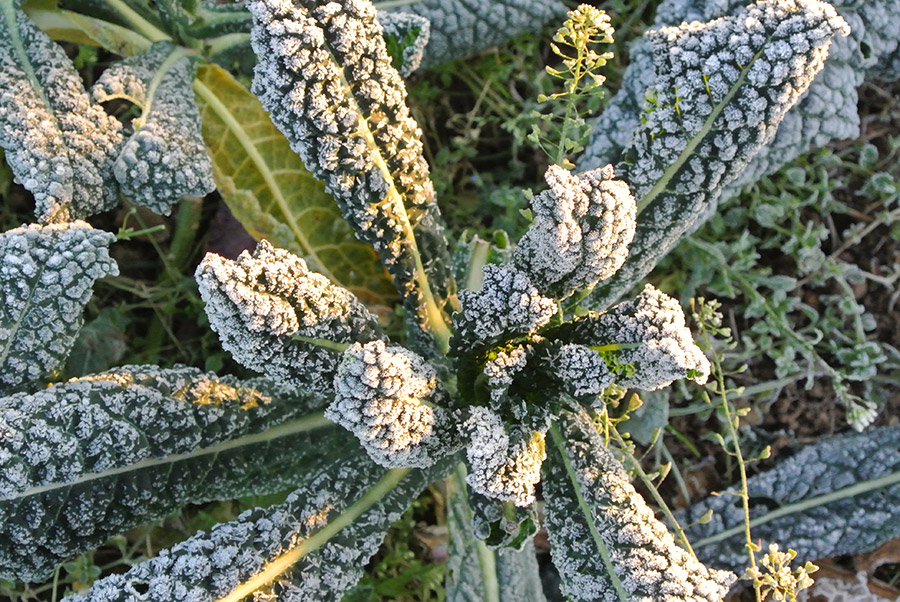 Chard: its colourful stems, orange, pink and white, make a beautiful addition to the season. Treated similarly to spinach, its earthy flavour pairs well with cream and a touch of nutmeg whilst also being delicious alongside blue cheese in a tart or frittata. Quite splendid enough to serve simply steamed and tossed in olive oil and lemon.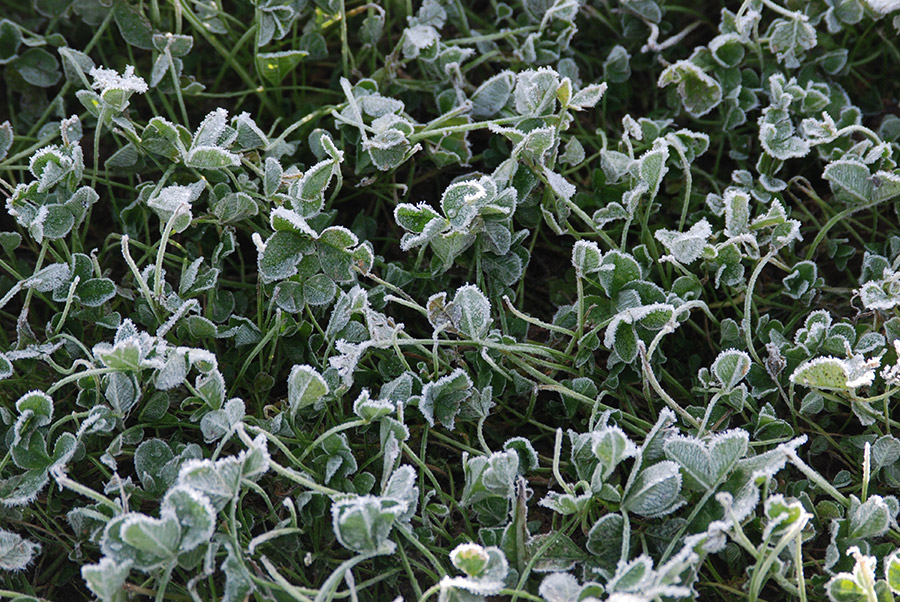 Kale: traditionally a food to keep us going through the early winter 'hungry gap', kale is now celebrated for its sweet, chewy and slightly bitter flavour as well as being a rich source of vitamins and minerals. Its young leaves make for delicious rustic salads, particularly when tossed in a sweet- sharp dressing and sprinkled with toasted nuts and seeds.