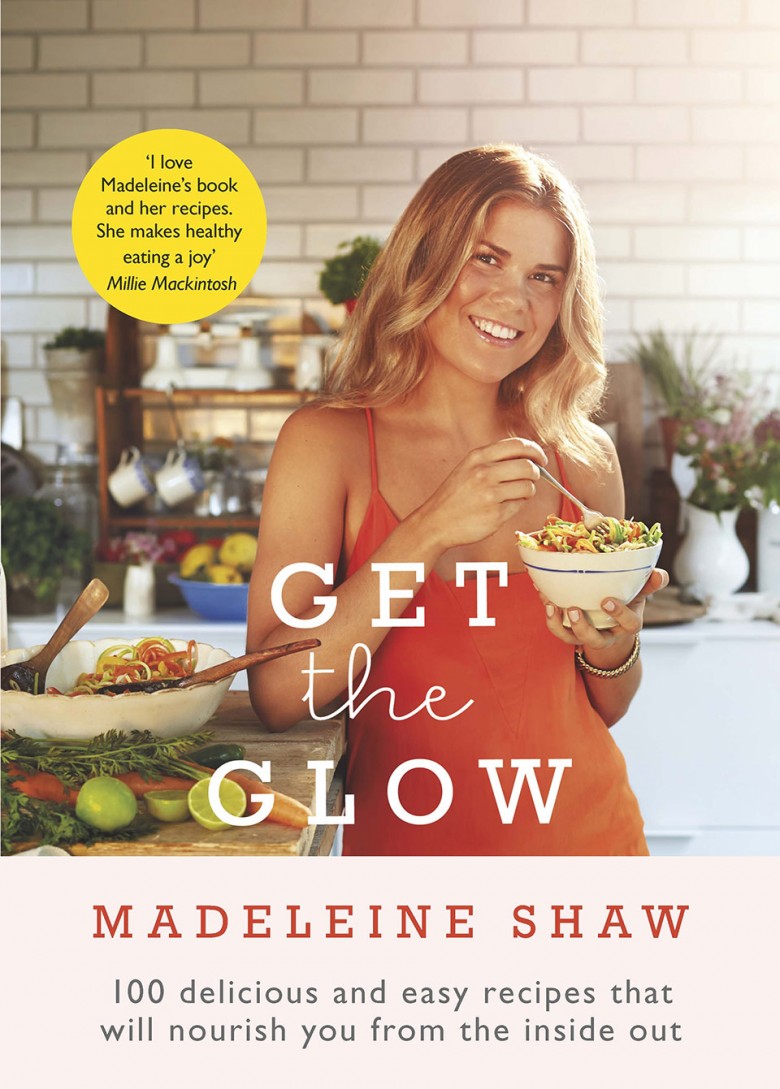 Madeleine Shaw is a nutritional health coach, whose approach to food is all about healthy, whole foods that are simple to make, delicious to eat and easy to digest – like this lemon sole recipe, which looks ideal for a light summer lunch.
This Saturday, Madeleine will be joining us at the Summer Festival to demonstrate a handful of favourite recipes from her new cookbook Get The Glow and to answer questions from the audience.
Food writer Rose Prince will also be making an appearance at the cookery school, while chef Blanche Vaughan will be signing copies of her new book Egg – do come by to say hello, learn some new cooking skills and pick up a signed book.
Lemon sole, pancetta, peas and salsa verde
Serves 2
My golden rule: always make sure you have peas in the freezer. They will go in anything, and this dish illustrates that perfectly. Lemon sole is a beautiful, soft, white fish, and with the saltiness of the pancetta and that fresh burst from the peas, you have a winning combination.
50g flat parsley
50g basil
100ml olive oil
1 tbsp capers
1 tbsp cider vinegar
1 tsp mustard
2 lemon sole fillets
4 pancetta rashers (or parma ham)
½ tbsp coconut oil
100g petits pois
juice and zest of 1 lemon
salt and pepper
1. Make the salsa verde first by blending the parsley, basil, olive oil, capers, vinegar and mustard. Blend until you have a smooth paste, and set aside.
2. Salt and pepper the fish fillets and set them aside.
3. Heat a frying pan over a medium heat and grill the pancetta for 1 minute on each side, until crisp, then set aside.
4. Heat the same pan with ½ tablespoon coconut oil over a medium to high heat. Wait until the oil starts to bubble, then fry the fish for 2 minutes on the first side, then 1 minute on the second. Put the cooked fish to one side.
5. Throw the petits pois into the pan and sautéthem over a medium heat with the lemon juice for a few minutes, then serve to the side of the fish with a smear of salsa verde and the pancetta.