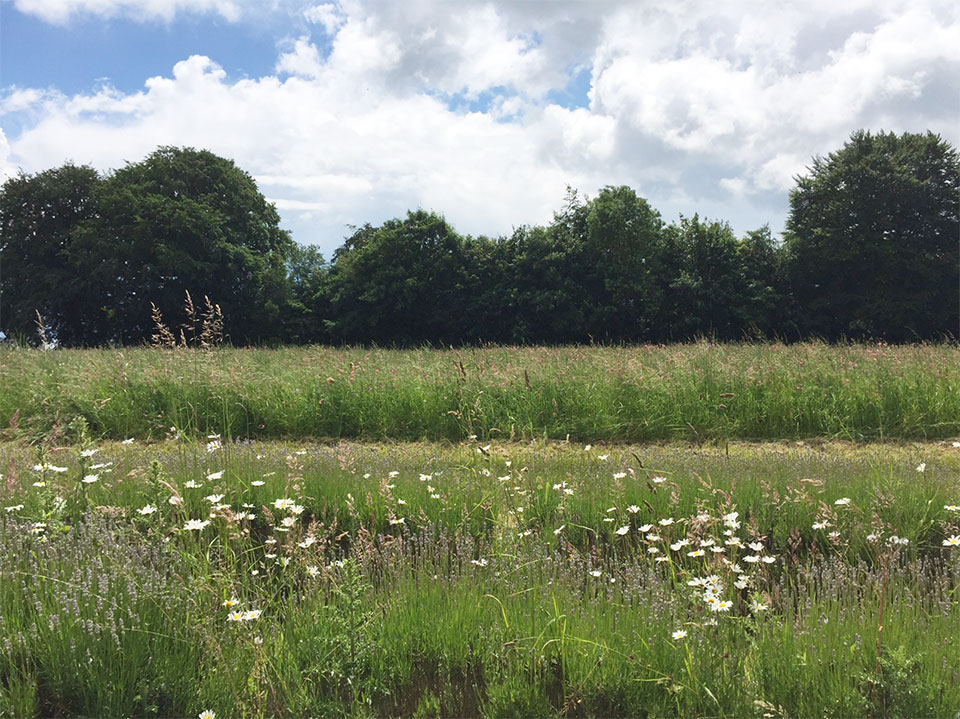 There are few things more evocative of summer than the scent of lavender in the sun.
Whether it is a lilac field in the Mediterranean or a row of shrubs in an English cottage garden, lavender has a quiet charm to it that continues to inspire me year after year.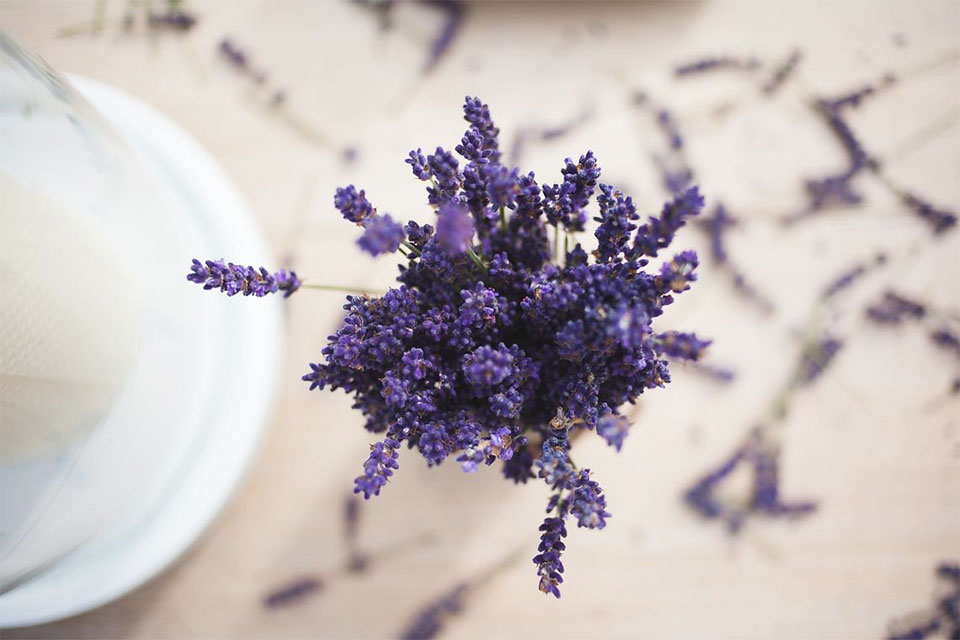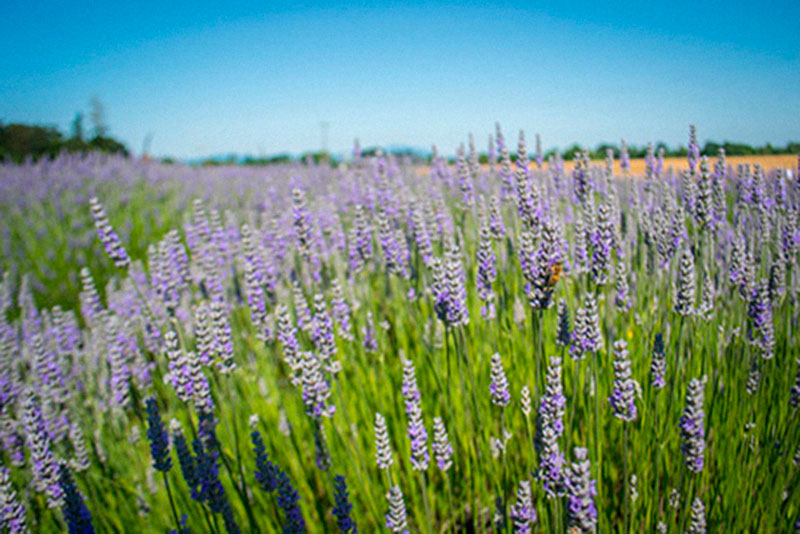 It is around now that we begin to harvest the lavender from our top fields at the farm, next to where our bee hives stand. All summer our honeybees have been gathering nectar and pollen from the surrounding trees, hedgerows, flowering crops, and particularly our lavender – all of which give a delicate floral flavour to our organic estate honey. The bees are so busy at the moment pollinating our sainfoin crops that I hope they won't miss the lavender as we harvest the fields.
Small bunches of our lavender are on sale in our Garden Room at the farm now.