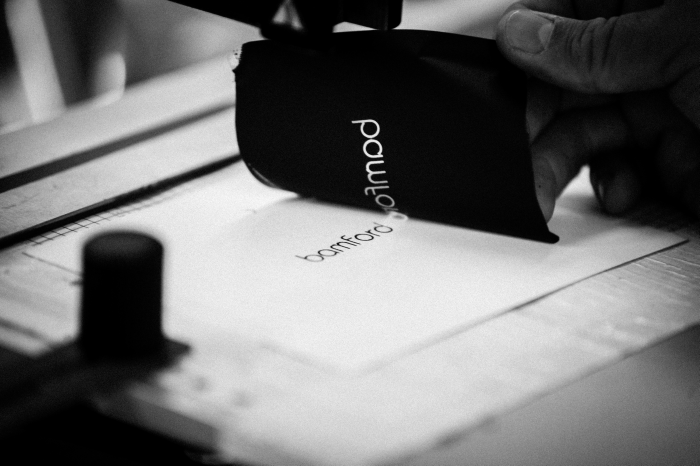 Keeping traditional artisan skills alive was one of the main inspirational drives behind the founding of Bamford and our collection of leather bags and small leather pieces is the perfect embodiment of this philosophy.
The story begins in the sun-drenched olive groves of the Mediterranean. Here, a centuries-old tradition utilises the leaves discarded during the olive harvest to tan the leather. This natural, sustainable process creates the beautiful soft lustre to the textured leather, which is sourced from the Alpine hills of Germany and Switzerland.
The leather then travels to a small London workshop where the making process begins.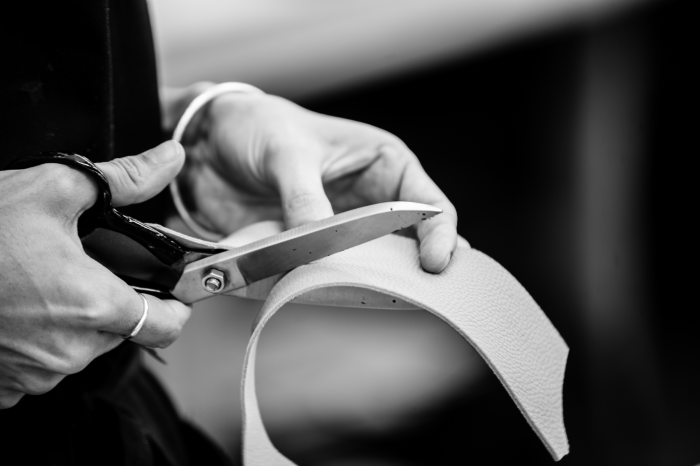 It takes up to two days for our master craftsmen to hand cut, stitch and finish each item, using age-old traditional skills that are handed down from generation to generation. Each piece is loving created by a dedicated artisan, who oversees the making process from start to finish.
Each piece can then be monogrammed by blind or foil embossing, adding a personal touch to a treasured piece.
The small collection of simple bags, clutches and small leather goods is available in all of our stores and also on line at www.bamford.co.uk.