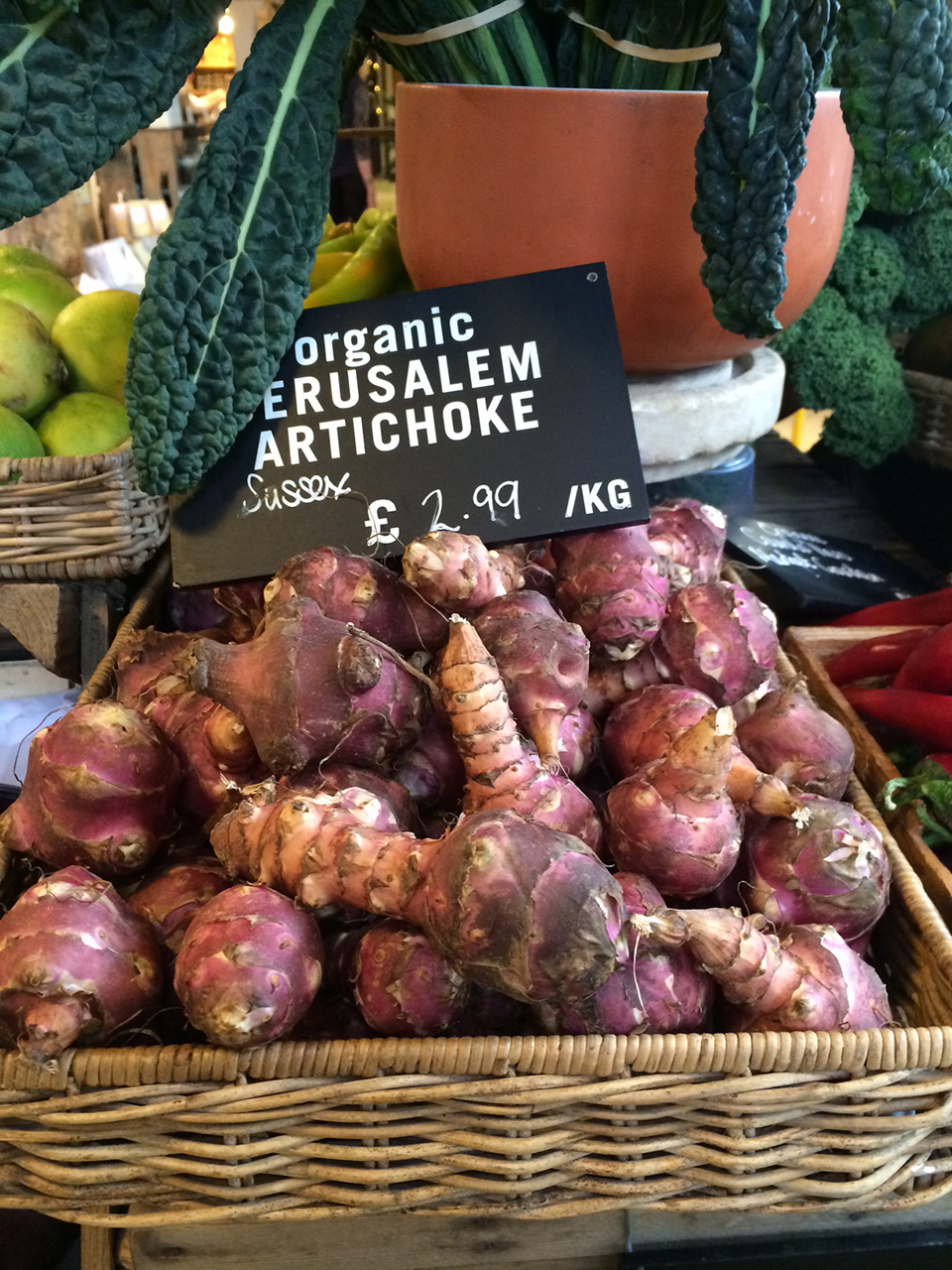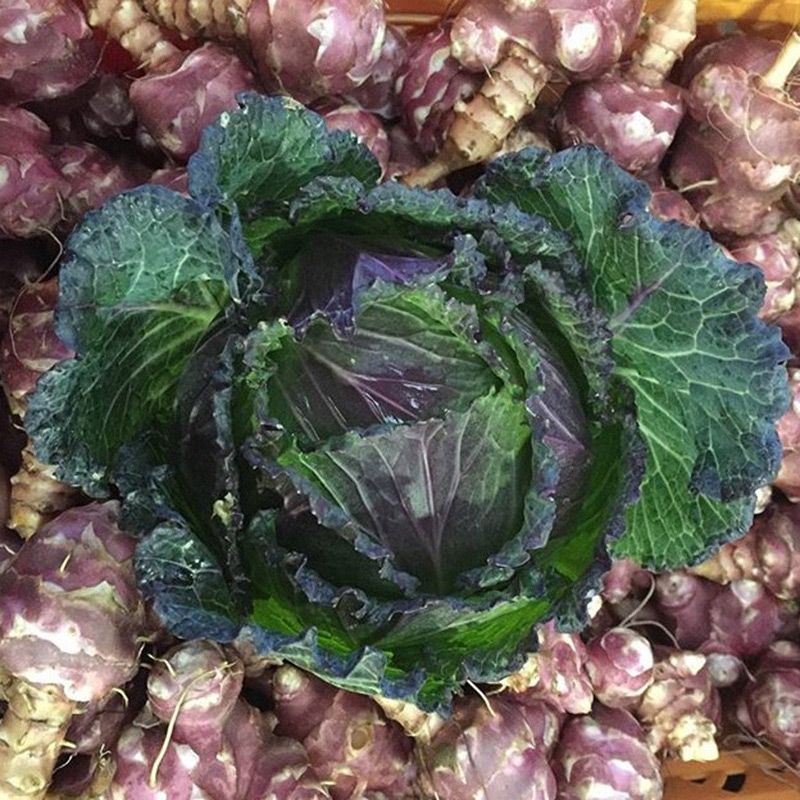 This is a tart for winter, since Jerusalem artichokes are always sweeter and more flavoursome after the first frost.
Ingredients
700g Jerusalem Artichokes
3 tablespoons olive oil
Sea salt and freshly ground black pepper
2 tablespoons butter
300g bunch of cavolo nero, stalks removed and leaves finely chopped
2 eggs
4 egg yolks
250g mascarpone
100ml double cream
100g Parmesan cheese, finely grated
1 x blind-baked 20cm x 5-7cm shortcrust tart case
Method
Preheat the oven to 180C or gas 4.
Cut the top and bottoms off the artichokes and wash them well in a bowl of water, using a nail scrubbing brush to remove all the sand and dirt. Cut into quarters, put into a small bowl with the olive oil and season with a little salt and pepper. Toss well to coat, then transfer to a baking tray and put into the preheated oven for 12 minutes, until softened and golden brown. Remove from teh oven and leave to cool. Turn the oven down to 140C / gas 1.
Melt the butter in a medium pan, then put in the cavolo nero and cook for 5 minutes over a medium heat. Season and leave to cool, then drain off any buttery liquid, transfer to a board and chop a little more finely.
In a large bowl, whisk the egg, yolks, mascarpone and cream for a few seconds, then add the Parmesan, chopped cavolo nero and roasted artichokes. Season and mix lightly, then spoon into the prepared pastry case and smooth level with the back of a spoon. Put into the preheated oven and bake for about 40 minutes, or until the top is golden and the mixture is fully cooked – to check, insert a metal skewer to the centre – if it doesn't smear, the tart is done.