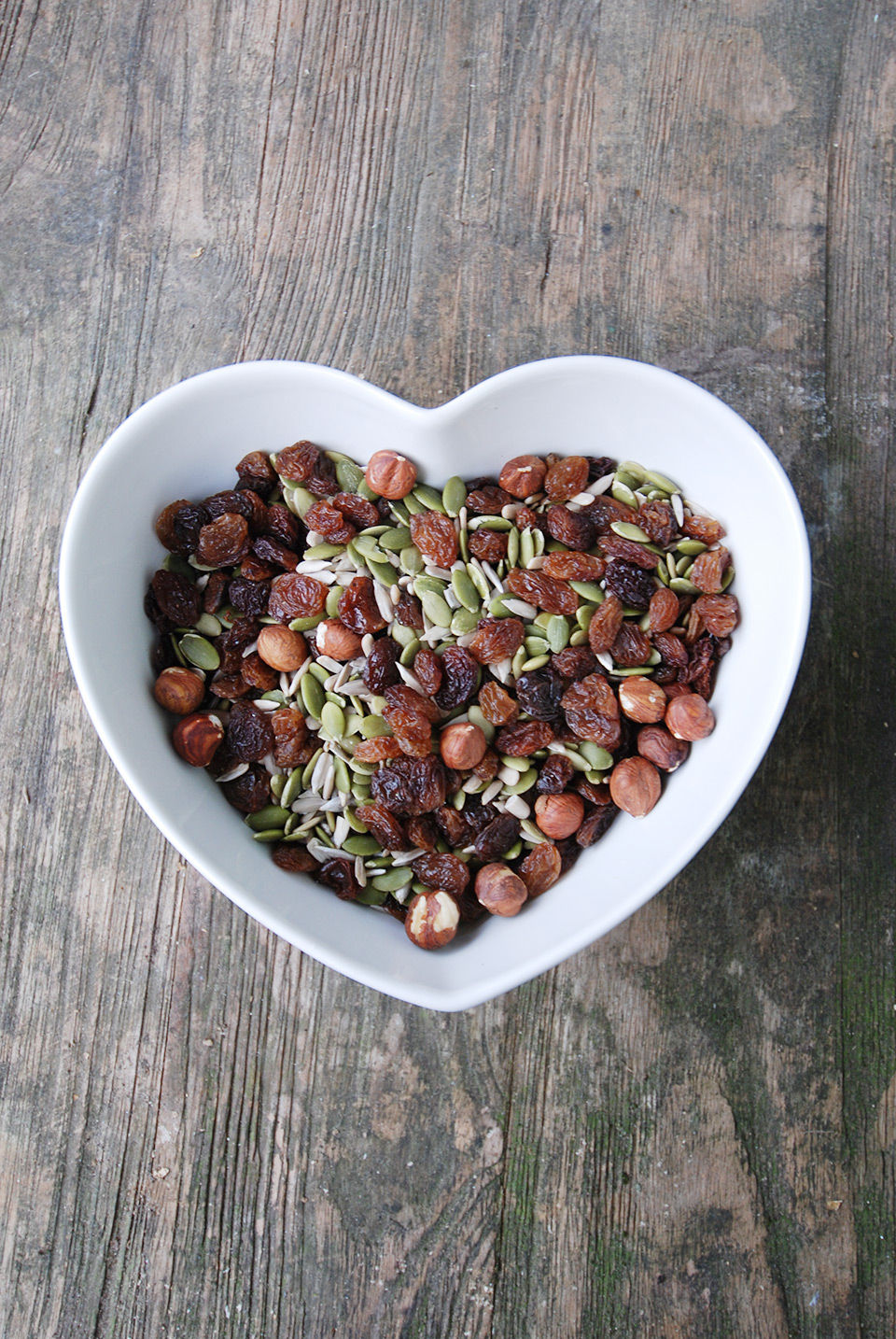 Vitamin E & A • Iron • Fibre
Great for snacking on the go, this homemade trail mix is high in protein and healthy fats. Add spices such as cinnamon, cumin or paprika for a twist.
Ingredients
50g chickpeas
20g goji berries
30g almonds
20g pumpkin seeds
1 tbsp olive oil
To roast chickpeas we suggest you soak dried chickpeas overnight — they are easier to get crunchy than tinned chickpeas.
Preheat oven to 200°C. Rinse the chickpeas in water and dry, before tossing in olive oil. Roast for approximately 40 minutes on a baking tray lined with greaseproof paper, until the chickpeas are dark and golden. Once cool, mix with the pumpkin seeds, almonds and goji berries and store in a sealed container.