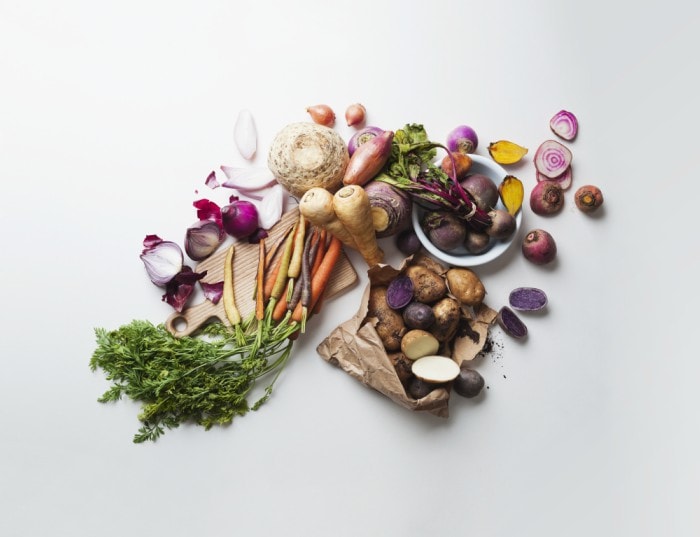 As winter approaches, our bodies begin to yearn for hearty dishes that warm the body and comfort the mind.
However, hearty needn't mean unhealthy and now is the time to stock up on vegetables and nutrients, to keep your body strong during the colder months.
To help inspire healthy winter choices, we are holding a Healthy Hibernation Wellness Workshop at our Notting Hill farmshop on Monday 27th November.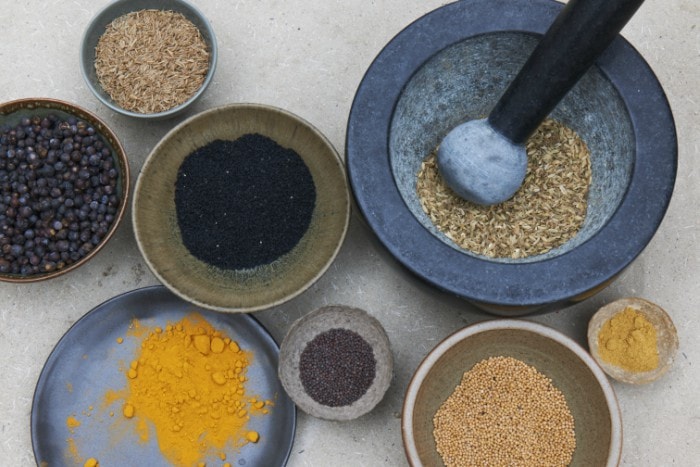 Led by our resident nutritionist and wellness expert Rhaya Jordan, the workshop will take a fresh look at warming foods that aid rest and rejuvenation, such as delicious winter soups, broths, pulses, quality fats, ferments and seasonal superfoods.
You will pick up all sorts of cooking tips and recipe ideas, which I hope will help you eat well throughout the colder months.
For full details and to book a place please click here.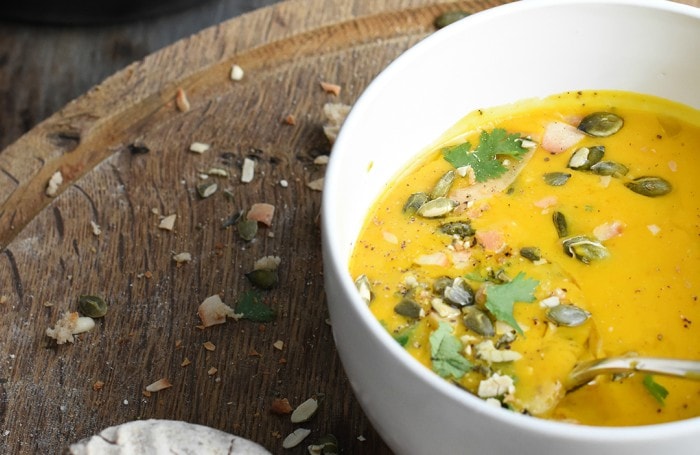 PUMPKIN, TUMERIC & COCONUT SOUP
Rich and warming, this gently spiced soup is very simple to make and really celebrates the wonderfully velvety texture that pumpkin flesh gives. If you're a fan of spice, you can add a fresh red chilli to the vegetables or a teaspoon of dried chilli flakes.
INGREDIENTS
1 tbsp coconut oil
1 x 1kg pumpkin
2 onions, roughly chopped
2 sticks celery, roughly chopped
2 cloves garlic, peeled & chopped
1 inch piece turmeric, grated
1 1/2 inch piece ginger, peeled & grated
400ml vegetable stock
300ml coconut milk
a squeeze of lime
To Serve:
Toasted coconut flakes
Toasted pumpkin seeds
Coriander leaves
METHOD DIFFICULTY: EASY
30 MINS
Dice the pumpkin into rough 1 inch cubes, discarding the seeds and removing the skin.
Heat the coconut oil in a deep saucepan, and add the chopped onion and celery. Cook over a moderate heat for 10 minutes until the vegetables have softened without taking on any colour.
Add the garlic, spices and cubed pumpkin to the pan. Stir well and continue to cook over the heat for 5 minutes, covered with a lid. Season with salt and pepper, add the vegetable stock and bring to the boil. Turn down to a gentle simmer, cover with a lid and leave to cook for 12-15 minutes until the pumpkin is tender and crushes easily with the back of a fork.
Add the coconut milk, remove from the heat and puree in a jug blender until completely smooth and velvety. Return to a clean pan, add a squeeze of lime juice and taste to check the seasoning.
Heat until piping hot, without letting the soup boil, before serving in deep bowls topped with coconut flakes, pumpkin seeds, coriander leaves and a swirl of extra virgin olive oil.