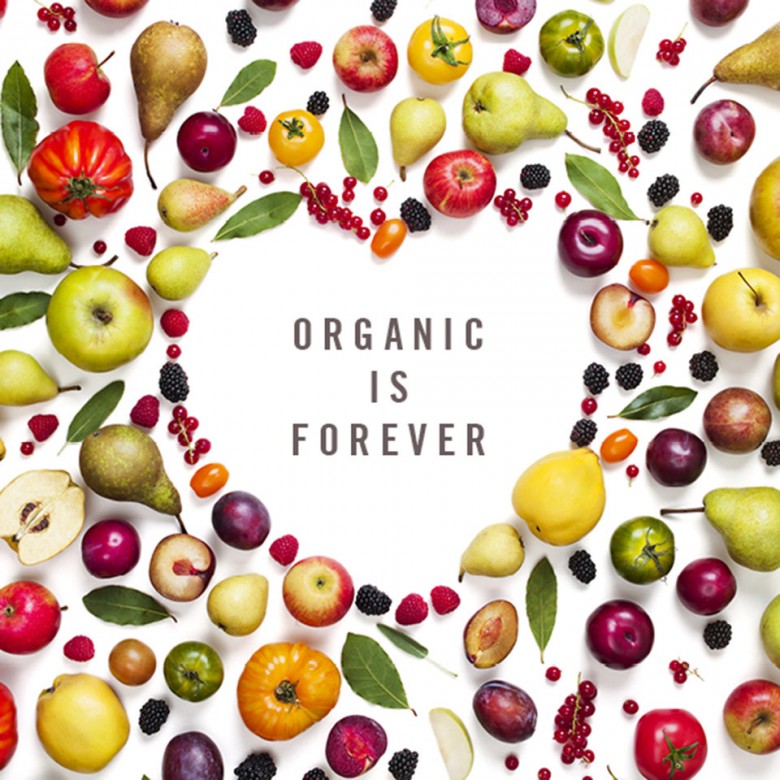 Harvest has now officially launched in our farm shops and the stores are full of autumnal produce from the market garden, including squashes and pumpkins, crisp Discovery apples, juicy blackberries, green cobnuts, celeriac and the last of the heritage tomatoes.
With Organic September and Back to School, this time of year is also an opportunity to reflect on why we choose organic; for us, Organic is Forever and we are dedicated to growing, producing and cooking seasonal, organic food to nourish your whole family.
With this in mind we have also introduced a number of new products for Autumn, a selection of which are highlighted below. I would love to know your thoughts on the new ranges – please do let us know what you think when you are next in store.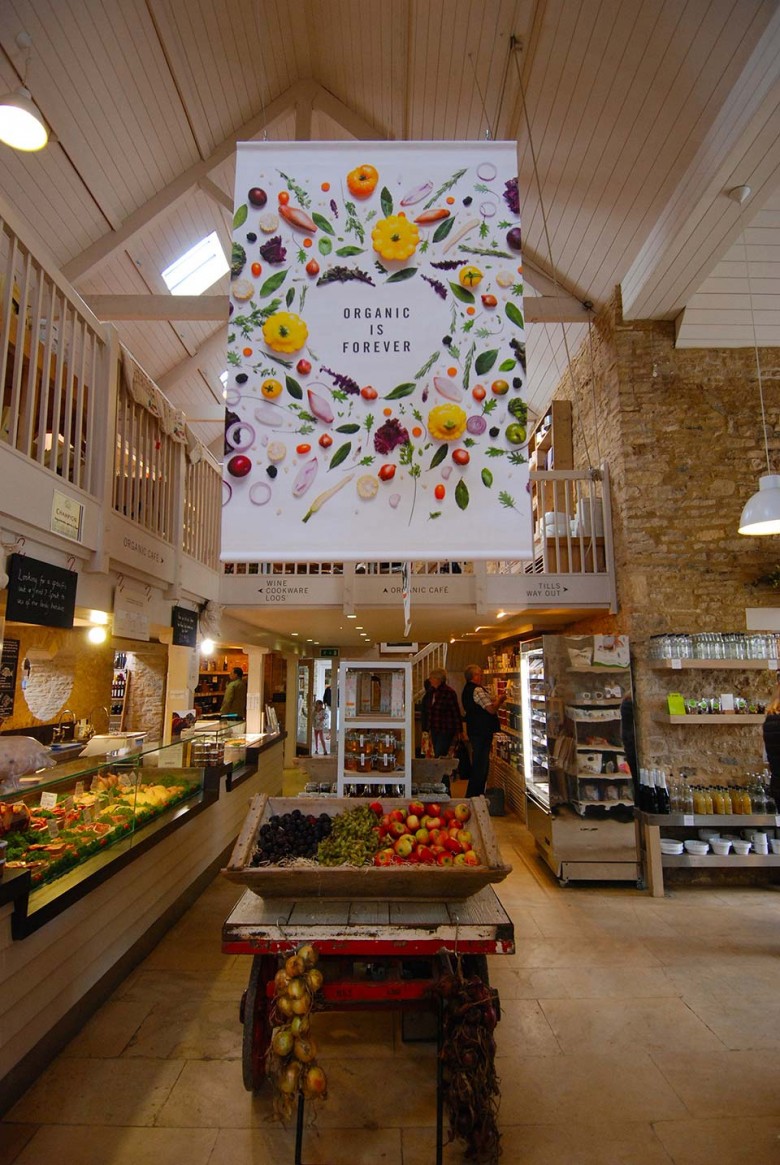 NEW SEASON HONEY
Our raw honey and edible honeycomb are harvested from the hives on the Daylesford Estate. The bees forage on our organic pastures, creating a superb tasting honey. We have a very limited quantity so stock up on a jar or two while you can –or a boxed whole honeycomb rack as a perfect gift for a food-lover, or a special treat for your breakfast table.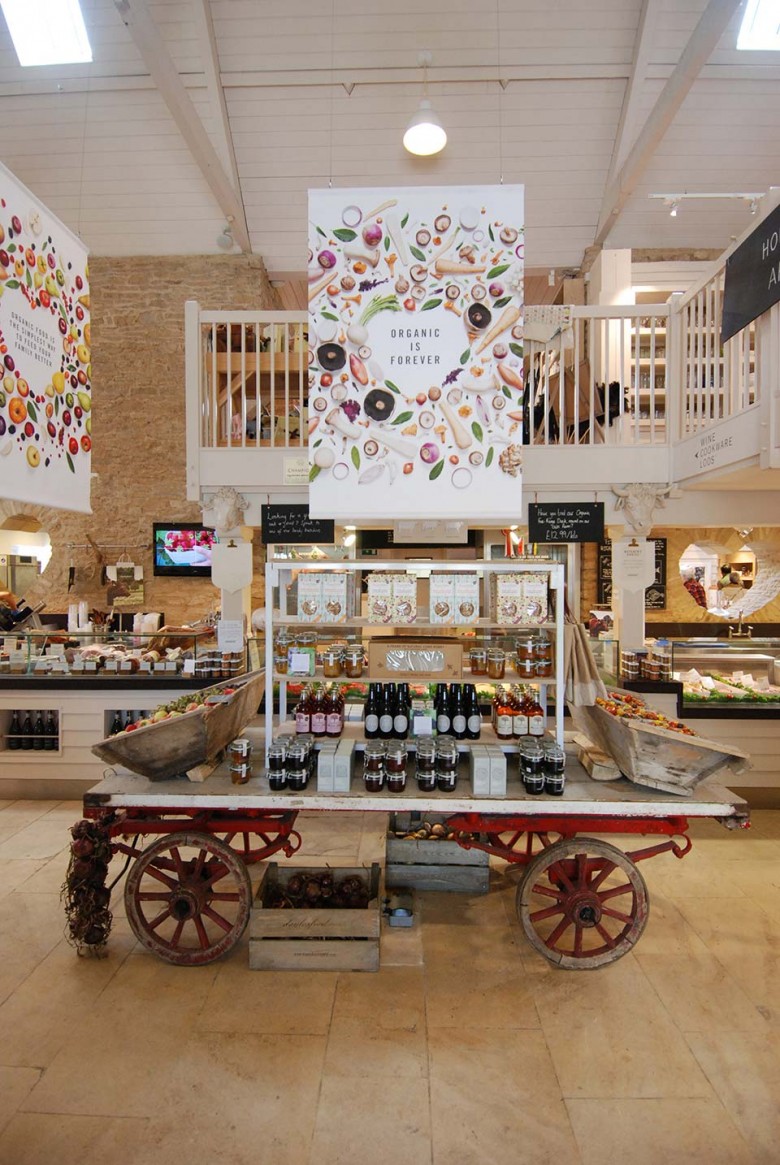 PRESERVES
Autumn is the season of preserving and we have been busy creating delicious jams, chutneys, relishes and pickles with the bounty of crops from our market garden. Whether you choose Strawberry & Vanilla, Summer Berry, Plum & Bitter Almond or Spiced Damson jams, Farmhouse Pickle, Harvest Chutney or Blackberry & Rosemary relish, you can be sure that your cupboards will never be bare.
CEREALS
For the cooler months we have created new varieties of breakfast porridge, granola and muesli bursting with grains, nuts, seeds, dried fruits and super nutrients for a nutritious and energising start to the day.
For busy people, our superfood bars are a convenient way for to curb hunger pangs and sustain energy levels on the go.
YOGHURTS
From our Creamery on the farm, our new mini yoghurts are perfect for packed lunches. Choose from Strawberry & Rhubarb, Blueberry, Lemon Curd and Plum & Blackberry.
REAL MEALS
We are also launching new real meals made by hand at the farm, to celebrate the best flavours of the Harvest season. The Venison, Bacon & Cranberry Stew is a particular favourite, made with our award-winning Daylesford estate venison, which is lean and rich in iron.
Look out for brand new additions to our range of bone broths, including a Beef Bone Broth from the food to go counter as an alternative to tea and coffee, and our Mushroom Miso & Noodle Broth; a light but satisfying gluten-free and vegan option.
HOMEWARE
From leak-proof bento boxes for packed lunches, children's cutlery and crockery, equipment for making jams and preserves at home, snuggly and luxurious throws, we have everything you need for Autumn –even a new sturdy, durable shopper bag to transport everything home.
HOT PUDDINGS
Round off a cosy supper with one of our three new hot puddings, all made by hand on the farm with fresh organic ingredients.
Our Apple and Blackberry Crumble has a generous helping of fruit and a crunchy topping of caramelised oats, while the Sticky Toffee Pudding is the ultimate comfort food. Our Melt in the Middle Chocolate Pudding is studded with giant white chocolate buttons and has an oozing centre, with a little orange zest to lift the intense richness. All are large enough for two generous helpings and wonderful served hot with our thick, creamy organic vanilla custard made at the farm.