Green juices are a great way to start the day, helping to cleanse the body and boost the mind.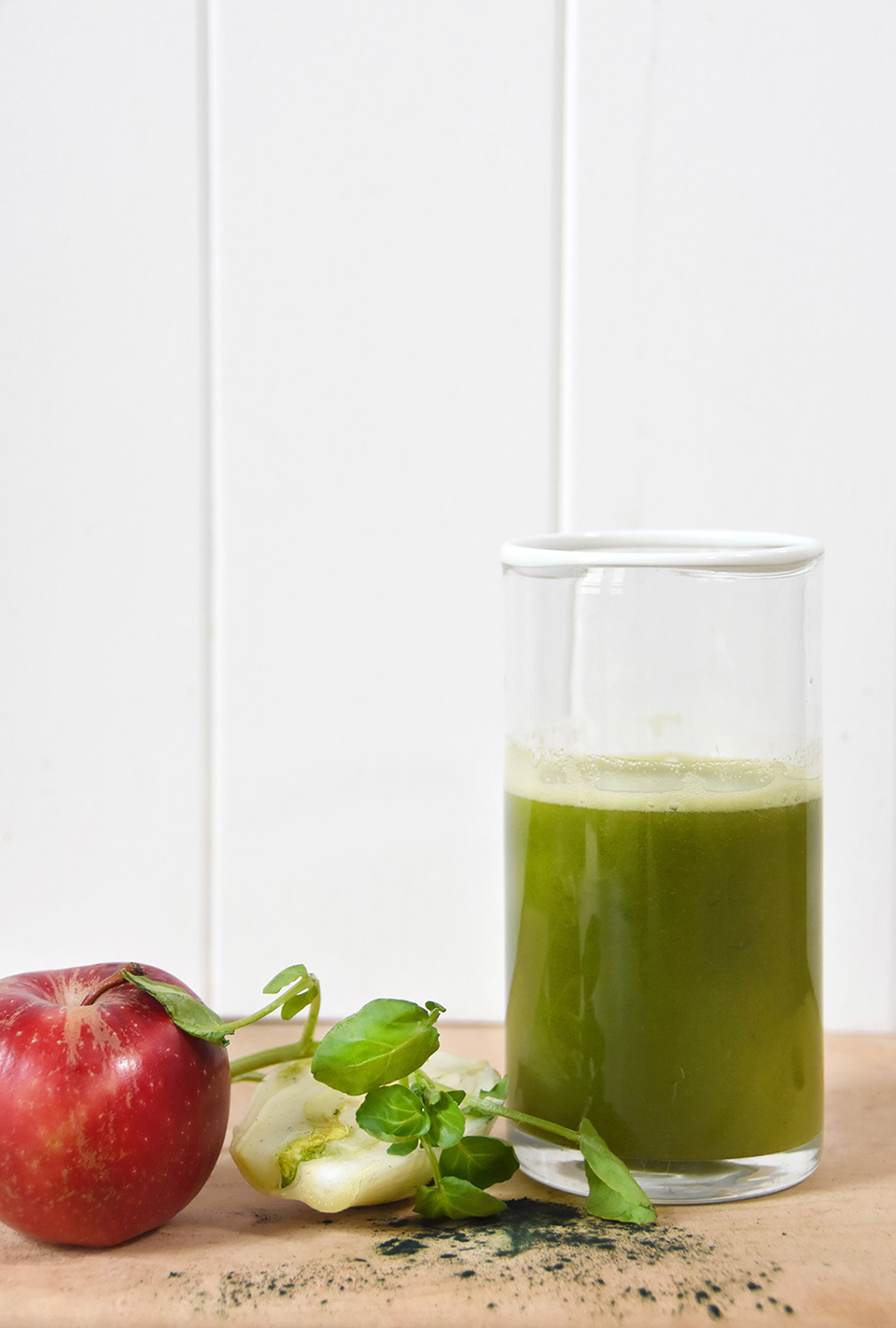 This ginger, parsley and watercress smoothie has been created by the Cookery School and includes a good dose of blood cleansing parsley and a healthy kick of ginger to heal and revive. 
Ingredients
1/4 cucumber
1 large apple, cored
1/4 bulb fennel
small thumb fresh ginger
large handful spinach
handful romaine lettuce
small handful parsley
small handful mint
small handful watercress
375ml coconut water
juice of 1/4 lemon
20g almonds
10g pumpkin seeds
10g sunflower seeds 
Method
To make the smoothie, simply blend together all of the ingredients in a high powered blender, adjusting the lemon and ginger to taste.