Daylesford's farmshops are full of organic festive food that would make a lovely gift for all the family. Here is my selection of some of the best gifts for foodies, which are still available to buy in all our stores before Christmas.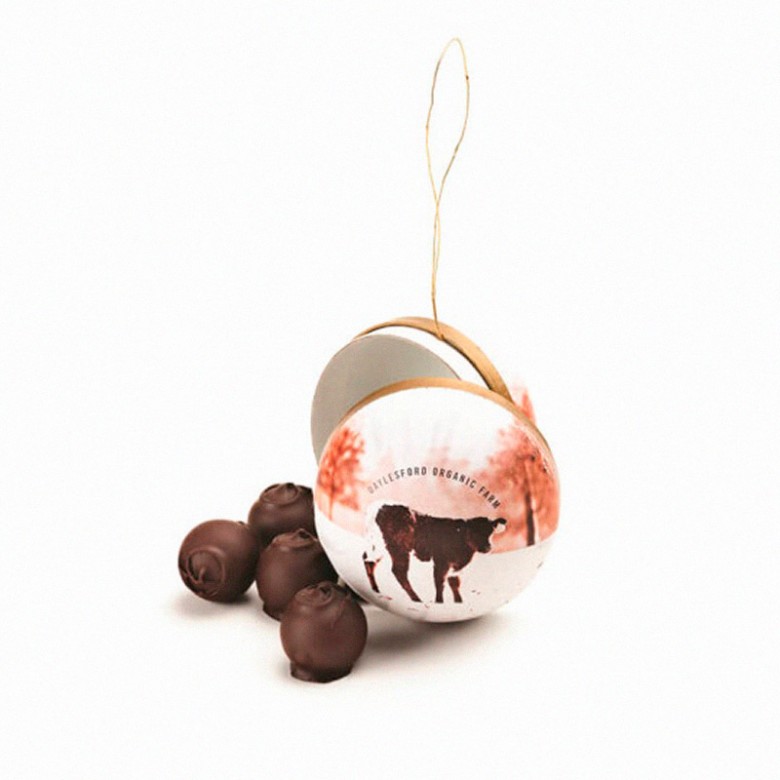 Organic Dark Chocolate Truffle Bauble £9.99
An ideal stocking filler for both children and grown ups, our baubles are perfect to hang on the tree and collect year after year.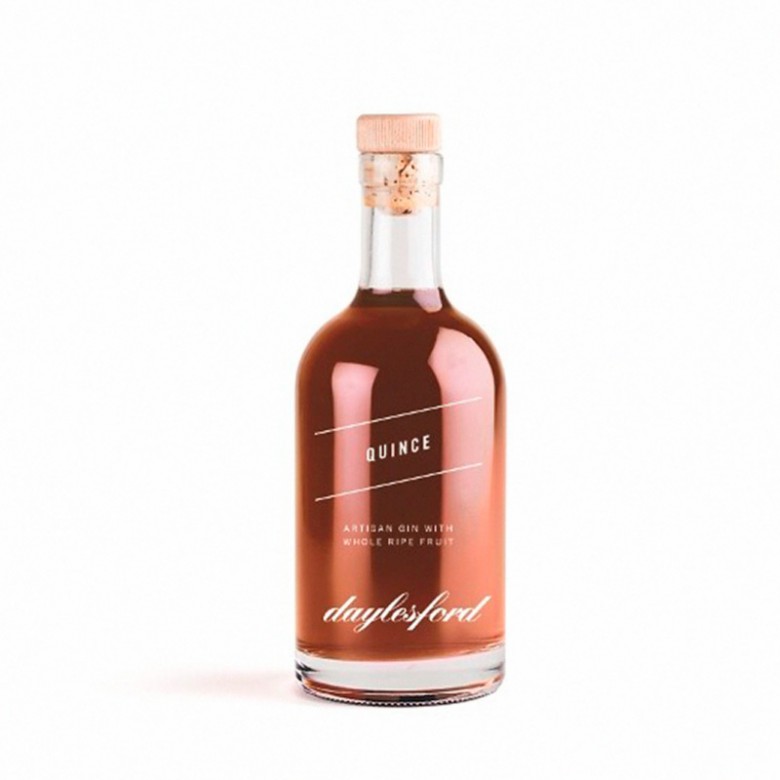 Quince Liqueur £20
New for Christmas 2015, our quince liqueur is made from two varieties of British Quince: Meech's Prolific and Vranja both grown in Essex. This liqueur's fig and date aromas make it the perfect dessert wine to serve with rich foods or cheese. Plum, raspberry, damson, blackcurrant and sloe liqueurs are also available.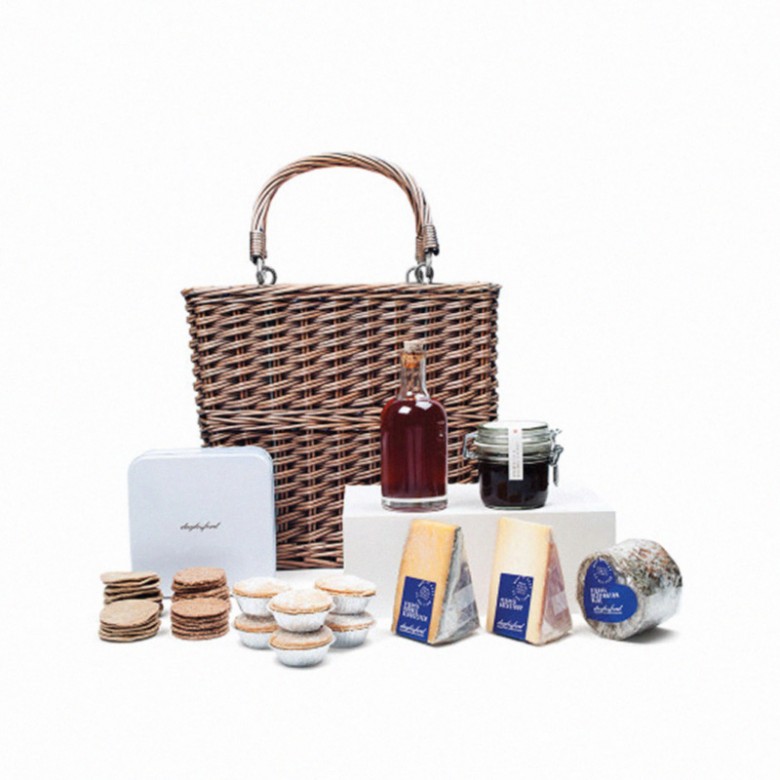 Creamery Basket £95
Filled with some of our best selling cheese from our creamery including organic Adlestrop, double Gloucester, and Bledington Blue, the creamery basket also comes with a selection of savoury biscuits, chutney, mince pies and quince liqueur – all presented in a beautiful wicker picnic basket.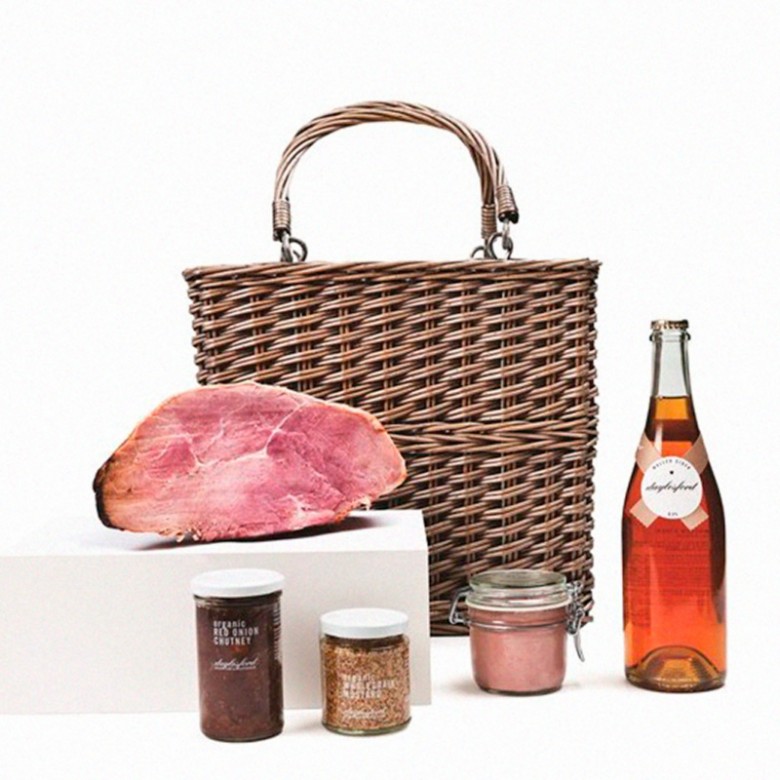 Smokehouse Basket £95
A fresh hamper inspired by our new smokery on the farm. This fresh hamper contains an organic, mulled wine half ham, organic wholegrain mustard, chicken liver pate, organic red onion chutney and mulled cider – all presented within a pretty wicker picnic basket.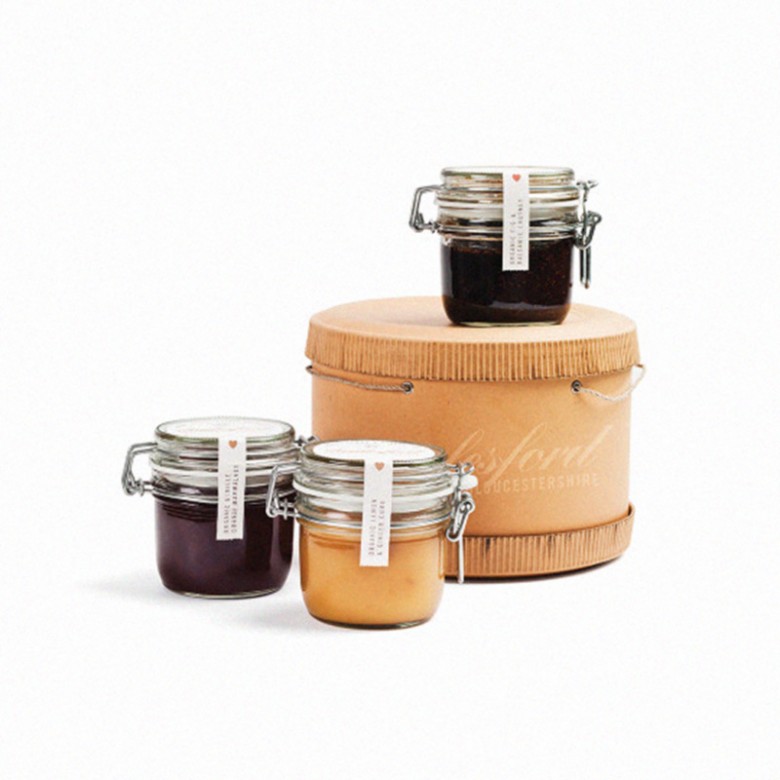 3 Preserves Gift Set £25
Guaranteed to cheer up any breakfast table, this gift set incudes three of our most popular preserves: Organic lemon & ginger curd, Organic Seville orange marmalade and Organic fig & balsamic chutney, presented in a mini hat box.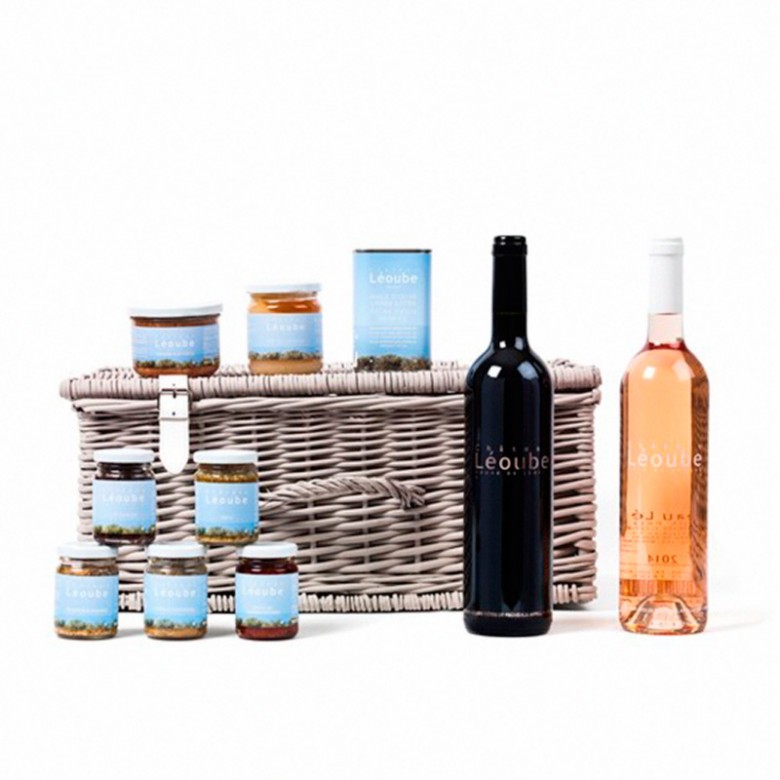 A Taste of Provence Hamper £125
From our sister estate in Provence, Chateau Leoube's hamper promises to take you on a journey full of Mediterranean sunshine. The hamper includes a bottle of Rose and Rouge de Leoube, extra olive oil, olivade, tapendade, lavender honey and a port and figue terrine.