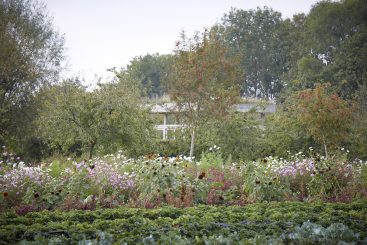 We have always had bees on the farm but 2017 was a real success story. Our Head Stockman, a member of the gardening team and I took over responsibility of the beehives at Daylesford. We began training by intensively studying all the nuances of caring for our essential pollinators and generous honey-providers. They say you can't learn everything there is to know about bees in a lifetime, but our new beekeepers are up for the challenge!
The spring and early summer gave tremendous weather for bees and helped us off to a strong start. This was further helped by a blanket of pollen and nectar from the 80 acres of new sainfoin crops – and the bees definitely enjoyed the flowers blooming in our new Cutting Garden at the farm. With a few swarms caught and hives becoming increasingly weighty with building honey stores, we were running fast to keep up a supply of new frames and equipment.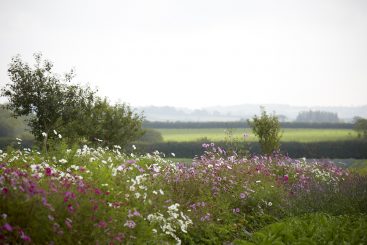 In May, our Summer Festival visitors were stunned into silence when, during a fly fishing demonstration, a wild brown trout came out of nowhere and made a pass at the fly. The Evenlode is a sorry river when compared to its pretty Cotswold cousins. It has been dredged, silted up and spoiled by pollution for over a century. However the decades of sensitive farming on our river banks, plus better practice elsewhere in the catchment, has helped the wild brownies get a foothold again. They symbolise healthy, clean rivers and keep the foraging otters busy.
We are also proud of the new biomass boiler at Daylesford, a carbon-neutral energy fuel that is another step towards our goal of being completely sustainable.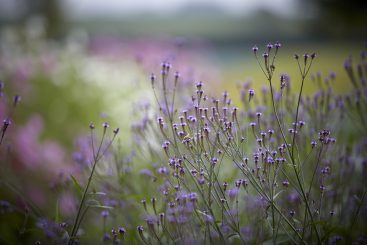 With Open Days, events and practical information shared from across the country, our charitable partners at Agricology now have an audience of more than 10,000 farmers, growers and food producers. Daylesford's Senior Farms Manager Richard Smith's vlogs give a monthly insight into Daylesford's and other farming systems and have an enthusiastic following. The popularity of Agricology gives us all hope of shifting attitudes towards sustainable farming.
Agricology is an online platform for the exchange of practical, sustainable farming information. For more information please visit agricology.co.uk