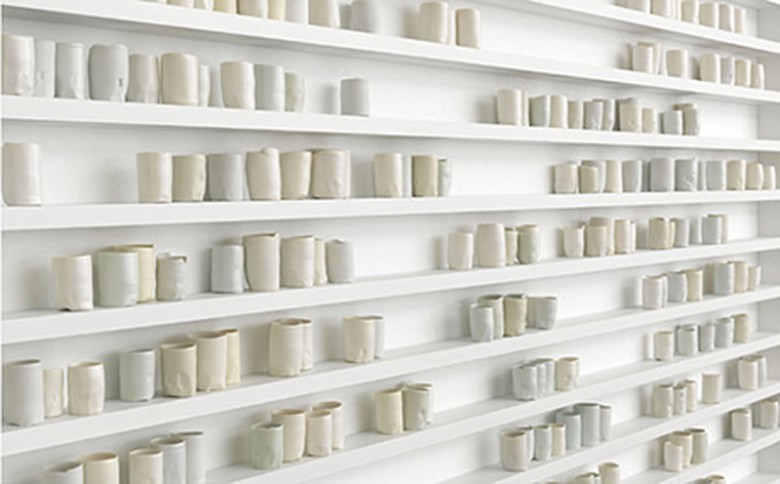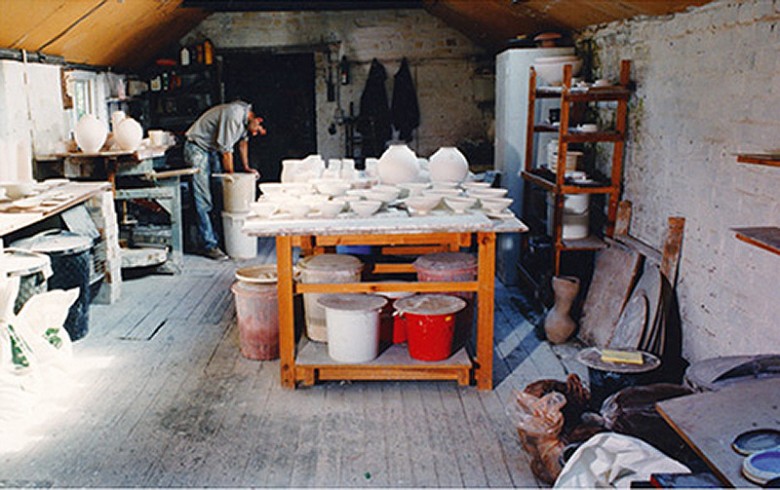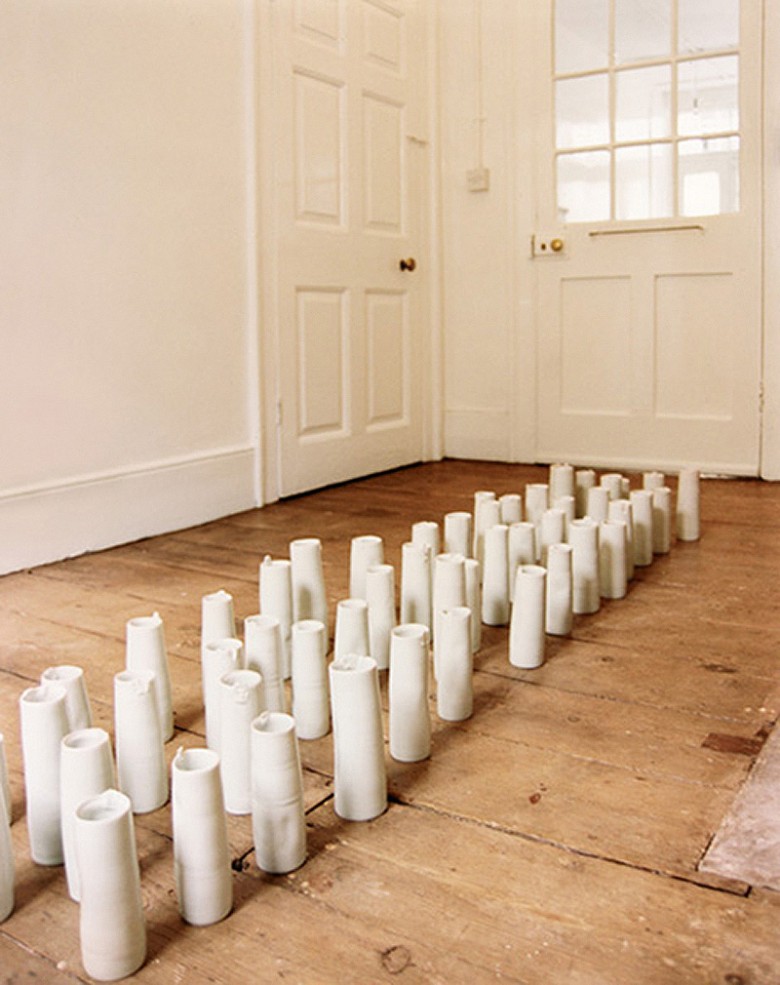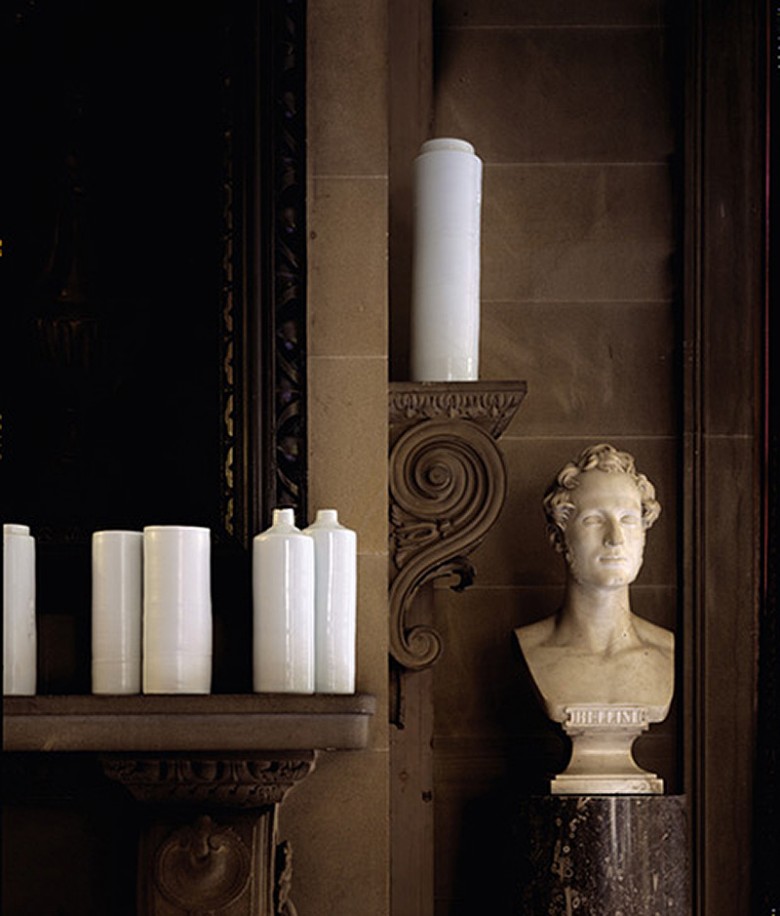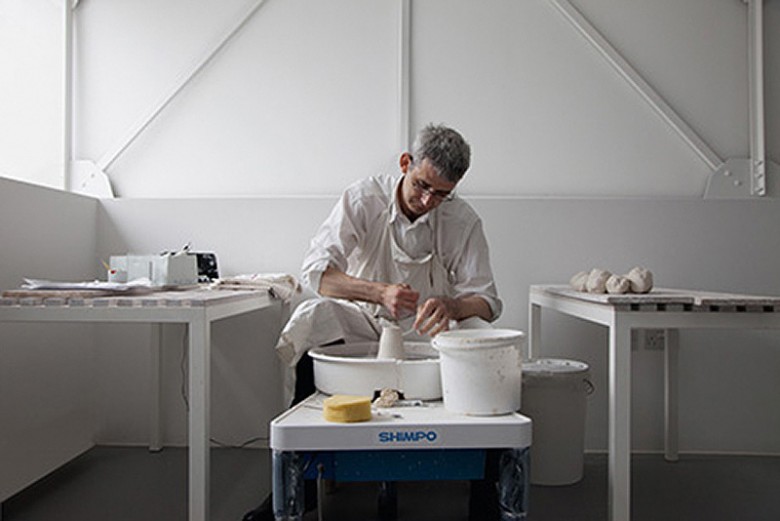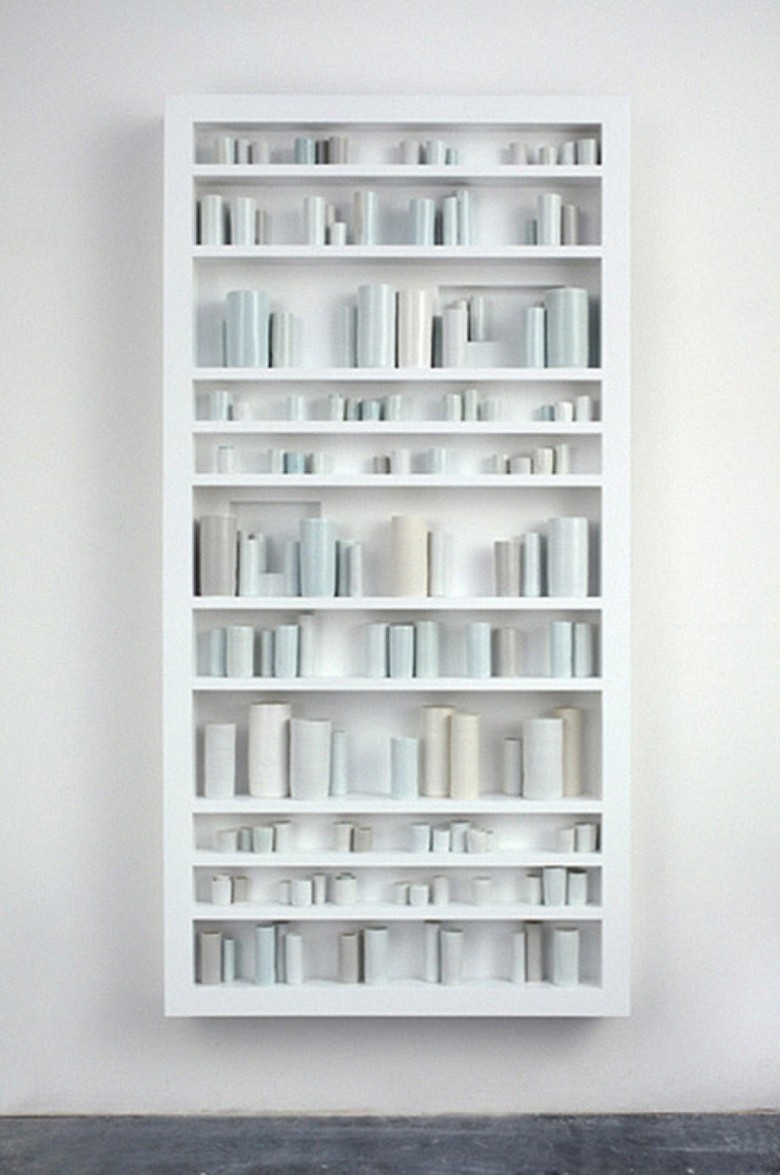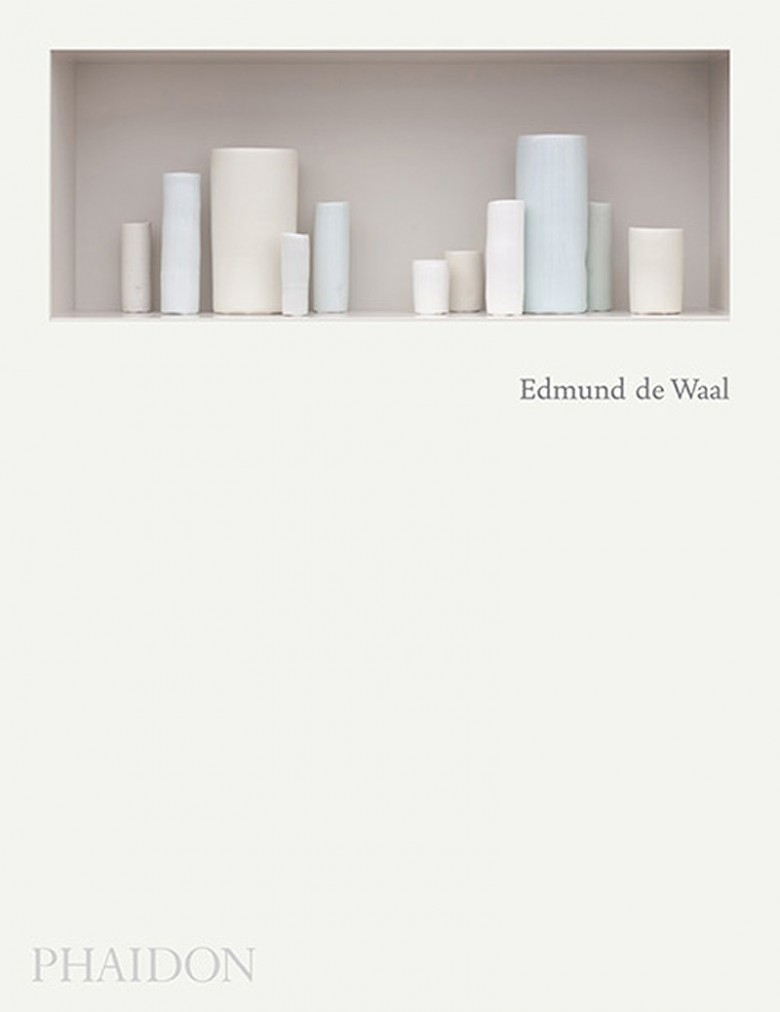 I am really enjoying reading Phaidon's new monograph on Edmund de Waal – a ceramicist and writer who I have long admired.
The book is packed with stunning photographs that capture de Waal's delicate porcelain pots and installations, alongside a photo-essay that offers a glimpse in to de Waal daily life in the studio.
Internationally famed for his novel The Hare with the Amber Eyes, de Waal creates beautiful hand-thrown vessels that have more to do with art and architecture than with traditional studio pottery.
As an artist he is interested in the way objects relate to the spaces in which they are displayed. Sometimes seemingly randomly arranged, his pots are actually placed with the utmost precision and respond to their surrounding space, whether it's a historic house or a white cube gallery. Always beautiful and often delicate, the effect can also be disconcerting and precarious.