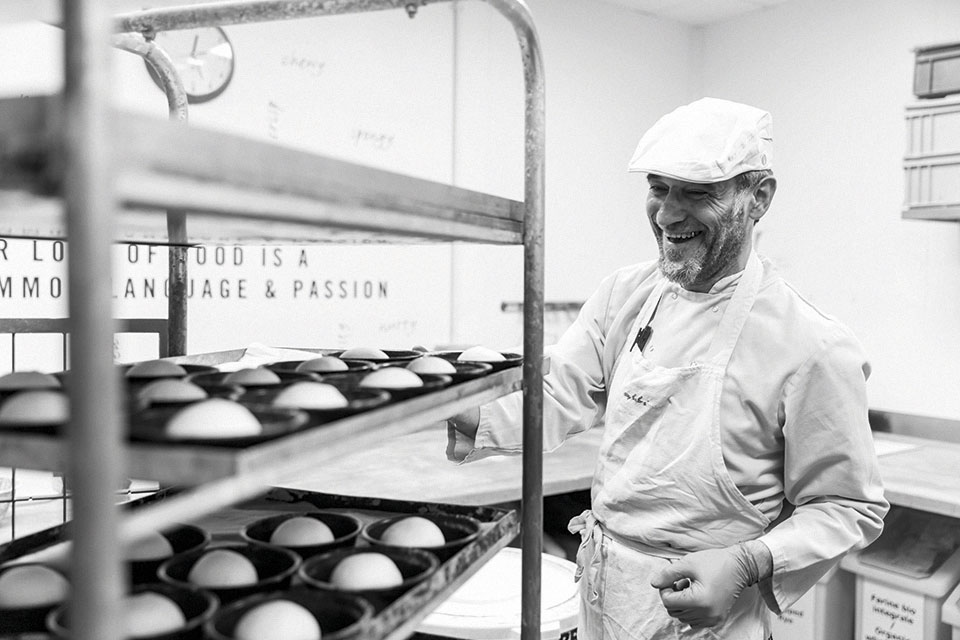 If there is one tool that we use more than any other at Daylesford it is our hands.
Warm palms shape the doughs for our artisanal breads, skilled movements pick and chop herbs for our Real Meals, strong wrists constantly stir thick, flavorsome jams and preserves as they gently bubble in the pan.
The machine may create shortcuts, but it will never rival the texture and flavour that a pair of hands can carefully nurture from our organic ingredients.
As we welcome the summer months, we look to celebrate the great artistry and skill that goes into the creation of our artisanal products, while commending the artisans themselves who work so skilfully behind the scenes. Here, some of our leading artisans explain what it means to be a Daylesford artisan.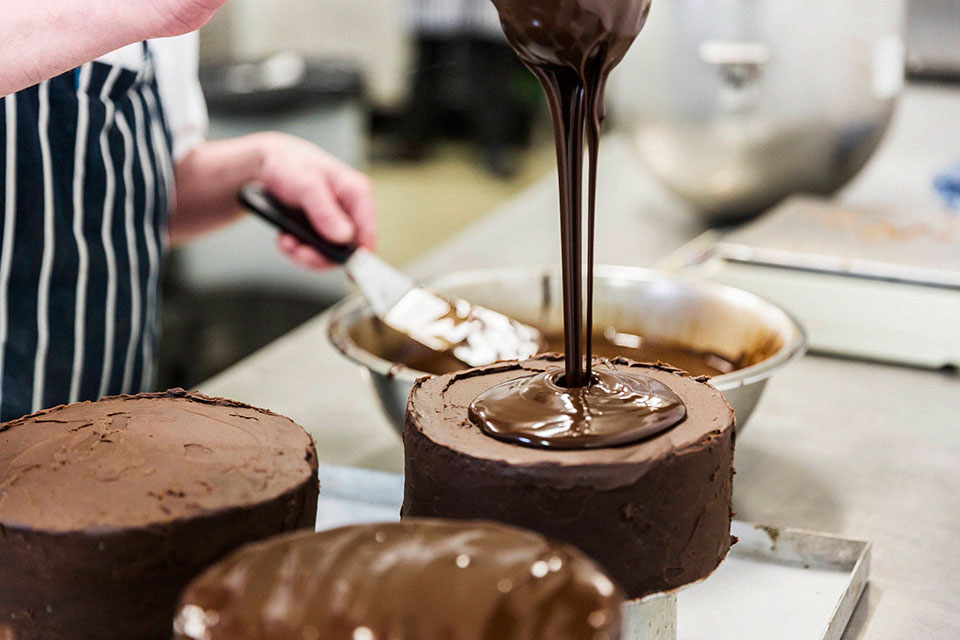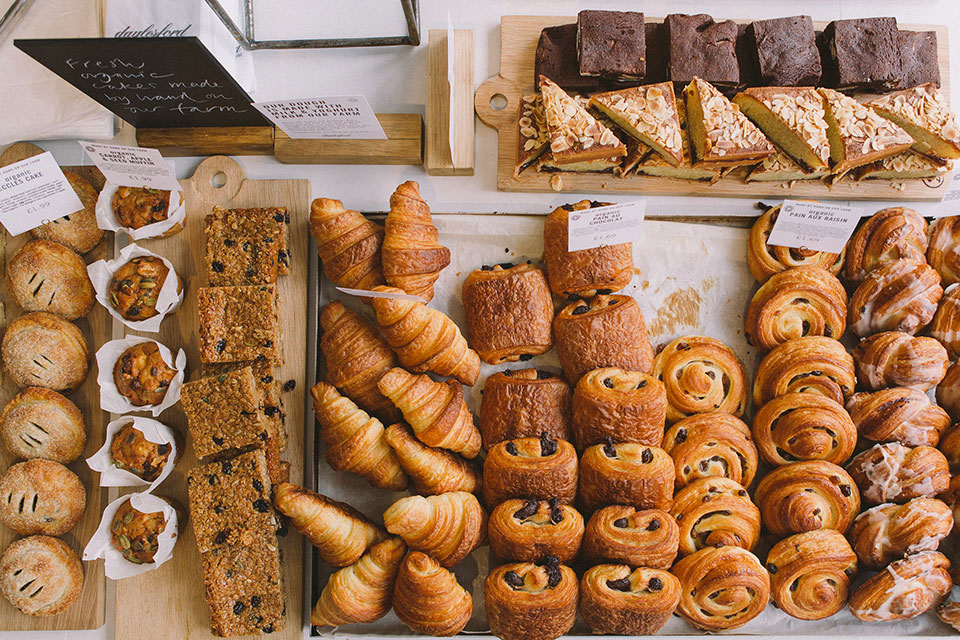 Stephen Tarling, Head Pastry Chef, Daylesford Patisserie
I love the artistic skill that is involved in being a pastry chef. Presentation is the side to my work that I have probably enjoyed most – perfecting those detailed and beautiful products. When you master how to work with different textures and
the versatility of things like chocolate and other ingredients, then every day you can be hugely creative with what you do. Of course there is something utterly satisfying about making sweet things too.
Peter Kindel, Head Cheesemaker, Daylesford Creamery
To me, the relationship with your core ingredients is what being an artisan is all about – working closely and concisely with the natural makeup of these ingredients in order to bring out the very best in them.
At The Creamery, our primary core ingredient is our organic milk, the content of which will change every single day with the weather, seasons and the behaviour of the dairy heard. Because of the nature of our organic milk, and because we never standardise our milk, we have to honour and work closely with these ever changing properties. This means that a recipe becomes a guide rather than a rule, and as a result, my team and I must work differently every day. We rely heavily on our intuition, skill and base senses so as to nurture the very best out of the milk and to develop beautifully balanced and complex cheeses.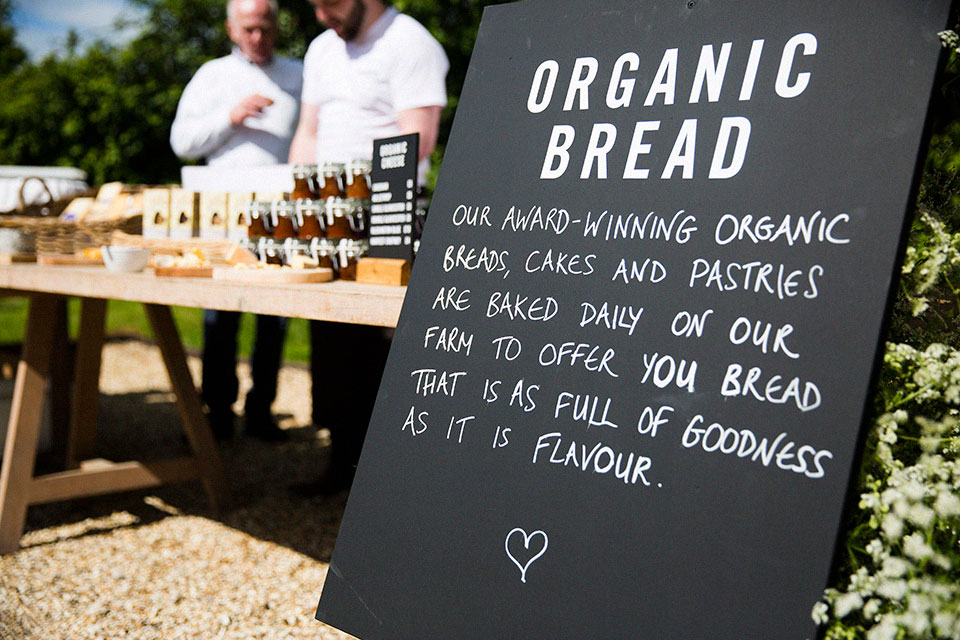 Rachel Pratley, Production Manager, Daylesford
The fruit and vegetables for our jams and preserves are grown merely a few hundred meters from our kitchens. In the summer, we can receive a batch of strawberries from our Market Garden on a Tuesday, and have them jarred, labelled and ready to sell in our Farmshops by the Thursday. It is as simple as that. For me, there is little more satisfying than seeing fresh punnets of strawberries from our head gardener Jez, sitting beside a batch of freshly made strawberry jam."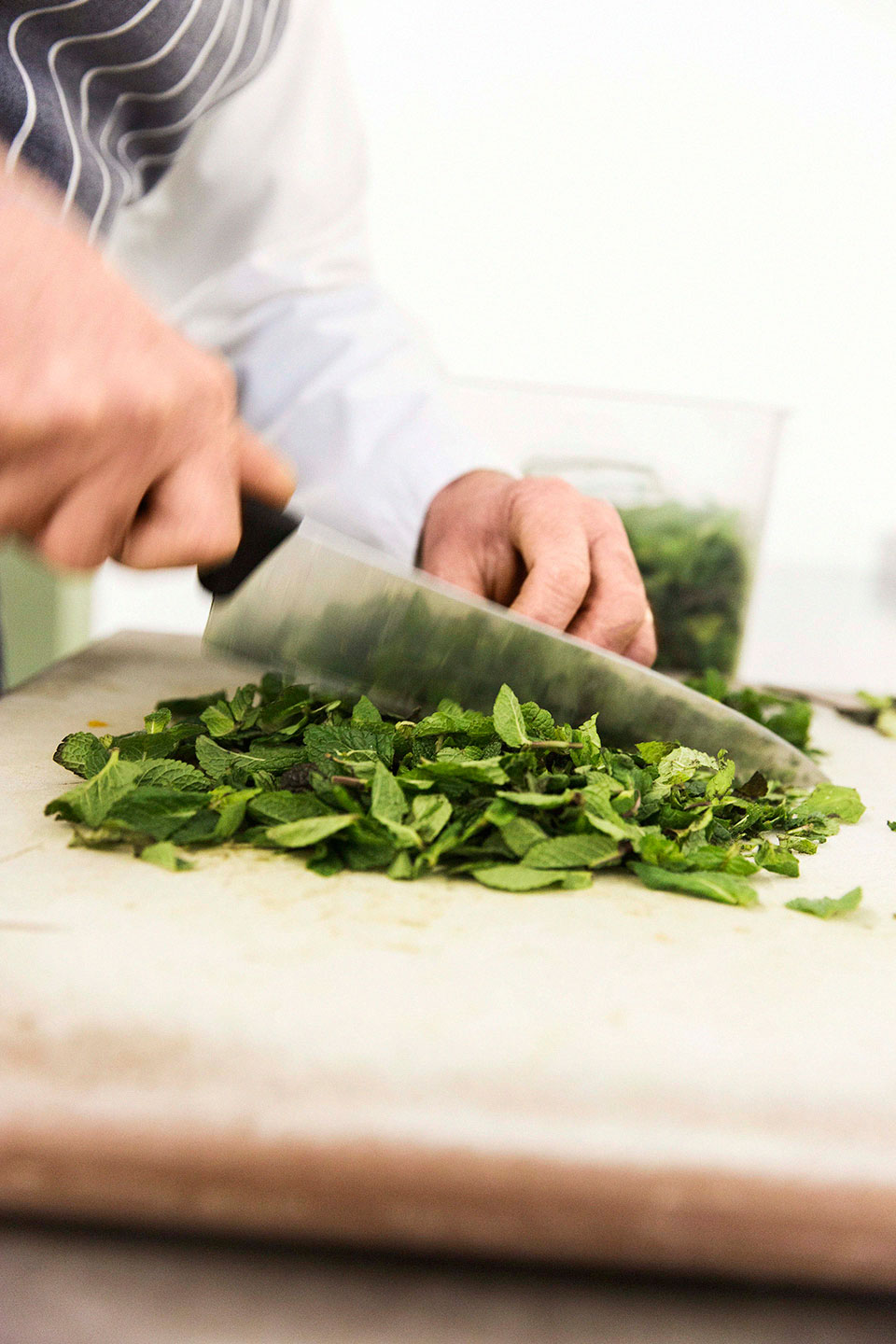 Andy Wheeler, Daylesford Kitchens
Since I started at Daylesford nearly a decade ago, I have learnt to honour and admire tradition. Perhaps the most satisfying thing about the work we do on our Daylesford Real Meals is that we cook all of the dishes as any home cook would – by hand. We just use bigger pans! If you want top quality, there is no other way to do it than by hand and in small batches. To achieve this you have to stick to tradition, and make the time to do things the right way. For me, no matter the hours, I just want to make my products work so that I can leave my kitchen every day feeling proud and satisfied, just as any home cook would.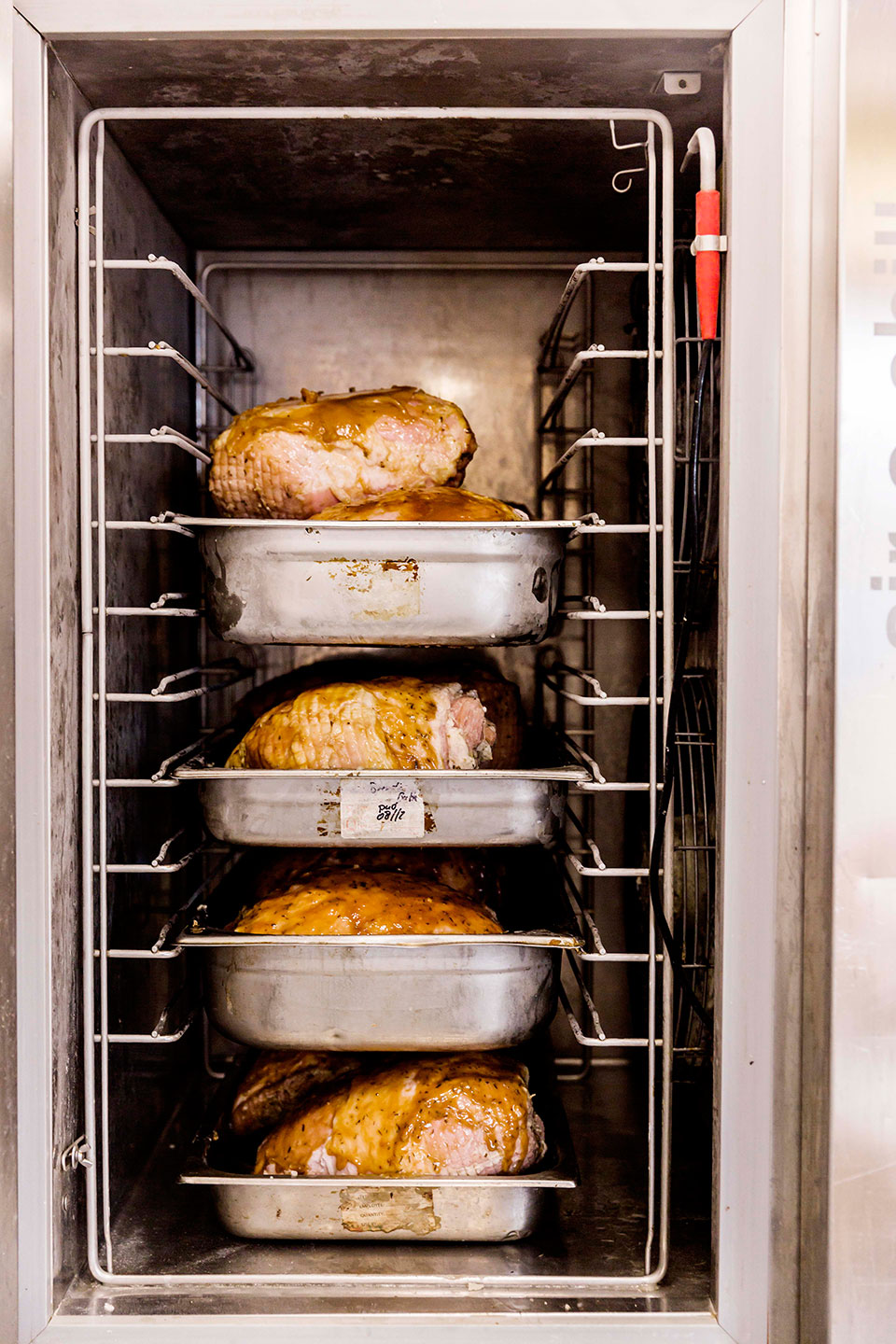 Chris Webb, Daylesford Smokehouse
My favourite product from the Daylesford Smokehouse has to be the Black Ham! By marinating our pork joints in stout, molasses, juniper berries, peppercorns and a little sugar with some other aromatics too, the meat takes on the most incredible flavour. We then smoke it in oak for over eight hours to add that extra flavourful element. The process can take us three to four days from the initial brining of the meat, but it is so worth it in the end.
Eric Duhamel, Head Baker, Daylesford
One of the unique and wonderful things about working at Daylesford is that we are granted such valuable and precious time to nurture our baking. If a bakery chooses to place their focus on the quantities of loaves produced, then they need to speed up all of their processes. This is done by adding more yeast, proving the bread only once and encouraging the bread to rise very quickly before baking. In artisanal baking however we can't afford to focus on quantities because it is all about flavour, texture and quality. Instead, we focus on traditional, slow methods. We aim to prove our breads twice before they are slowly fermented, sometimes for a minimum of ten hours. This allows the bread to develop elasticity, texture and a wonderful flavour. We find it makes all the difference.
For me, my favourite part of the Summer Festival is the fact that we, as the bakers, can be in contact with the customers. That is where we can get direct feedback, and really get to know what they think. Nobody knows what our customers want more than our customers.