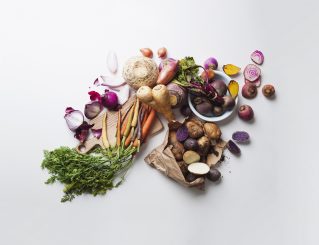 In today's throwaway culture, the subject of Food Waste has never been more important. On Monday 6th March our regular Daylesford Discusses evening will consider what can be done to help what is a wide spread global issues, with over 1.3 billion tons of food wasted globally each year.
The open discussion will cover everything from the wastage that is involved before food even reaches the shop floor, to the role of large corporations in our throw-away culture and, of course, what we can be doing in our own homes to make an impact when it comes to reducing food waste.
Our Resident Nutritionist Rhaya Jordan is hosting the evening alongside a panel of experts that incudes the award winning chef Josephine O'Hare, Daylesford's Environmental Scientist Tim Field and Jess Sinclair Taylor, from the food waste charity FEEDBACK.
The evening begins at 6pm at our Daylesford café in Notting Hill and is free to attend. For more details and to register for your free ticket please contact Michole Jeynes on 01608 731 700 or email michole.jeynes@daylesford.com