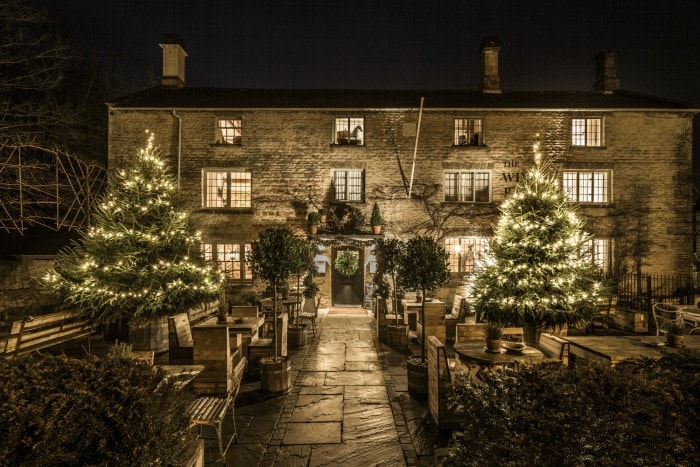 Cocktails enjoyed with friends by a roaring fire are one of the delights of Christmas and this year The Wild Rabbit has come up with a special menu of festive cocktails.
Here our head barman shares some of his favourite festive cocktail recipes for you to recreate at home.
Apple Pie Moscow Mule
A classic cocktail, given a festive twist by using our own vodka infused with apple and cinnamon.
Ingredients:
1 part Organic cloudy apple juice
1 part vodka infused with apples and cinnamon
1 part Organic ginger beer
Glass full of ice
Organic apple from orchard at Daylesford for decoration
Mix together all ingredients and serve in a traditional copper mug.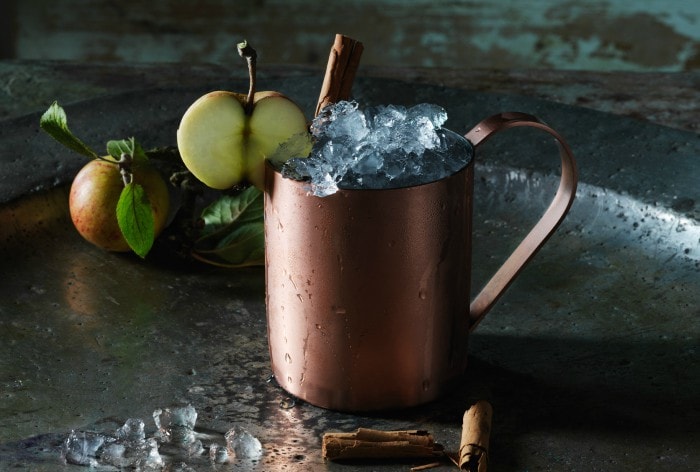 Kir Royal with Pomegranate and Homemade Rosemary Syrup
Ideal as a light aperitif
Ingredients:
1 part Pomegranate liqueur
3 parts Champagne
Teaspoon of homemade rosemary syrup
Mix and serve in a champagne glass.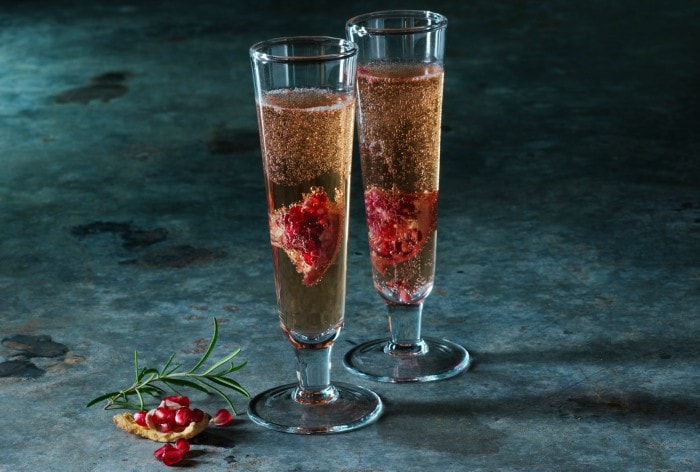 Salted Caramel White Russian
An indulgent after dinner drink to enjoy by the fire.
Ingredients:
50ml Salted caramel vodka
35ml Irish cream (instead of baileys)
35ml Amaretto
50ml Cream
Pour in a tumbler.
Finish with an additional dribble of salted caramel.
Chestnut Whiskey Sour
Ideal as an aperitif, our whiskey sour is given a festive twist by the addition of chestnut cream, which can be found at many specialist grocers. We use a single malt whiskey for a cleaner taste.
Ingredients:
50ml whiskey – not a peaty one – single malt or blended
25ml lemon juice
10ml simple sugar syrup
Teaspoon chestnut cream
Ice cubes
Mix all ingredients together in a cocktail shaker and shake vigorously.
Pour over ice.
Serve in a classic tumbler.