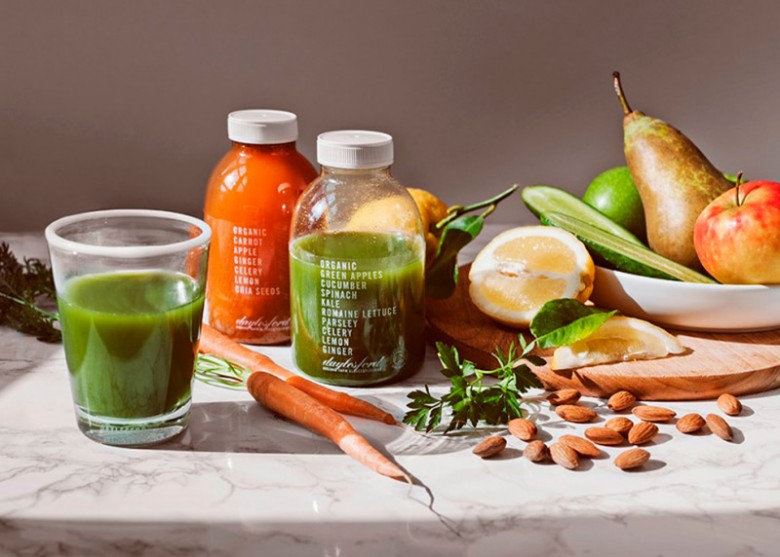 Kickstart healthy eating habits this new year and give your body a chance to repair and rejuvenate by taking a break from processing food with Daylesford's 1 and 3 day organic cold-press juice cleanses.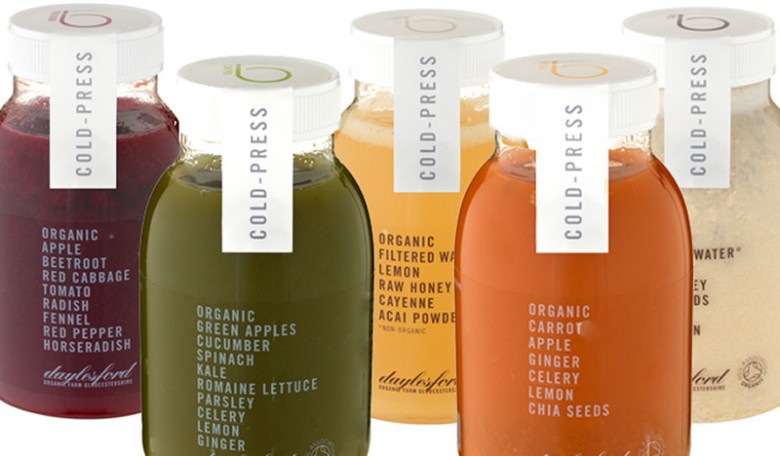 Juice cleansing is a great way to flood your 
body with vitamin, mineral and antioxidant-rich goodness and also helps break unhealthy eating habits.
Daylesford's 1 and 3 day cleanses are based on a combination of our cold pressed juices, which contain all the nutrients you need to detox your liver and kidneys and give your digestive system a boost. You can also add a shot of ginger or ginger and turmeric to provide an extra boost to your day.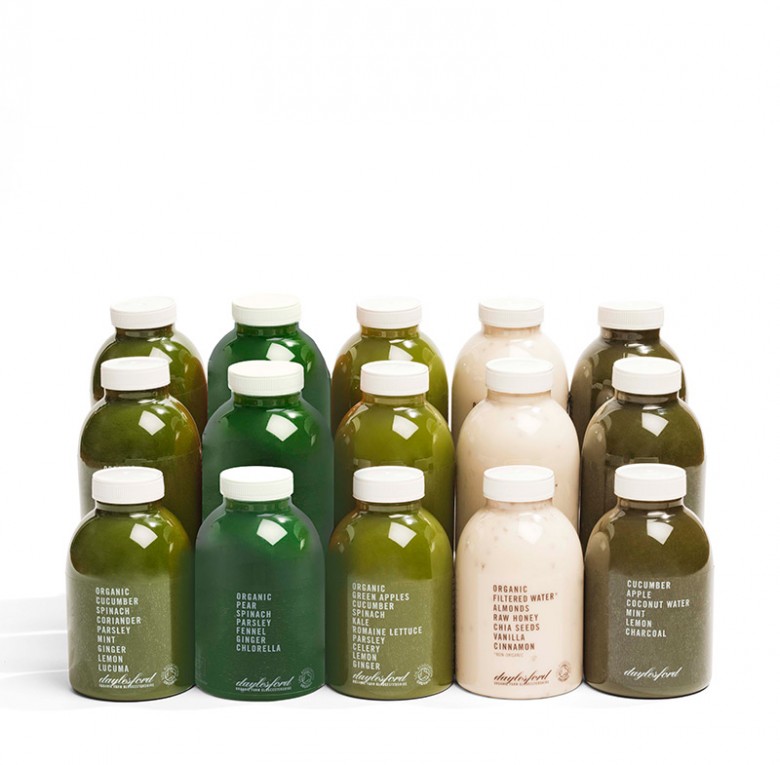 The B Cleansed sets are available to buy online at www.daylesford.com and will be posted out to you in Daylesford cooler bags on the day that you order.
It's a quick, convenient way to step back from those creeping food habits, and a great way to reset the balance for the New Year.