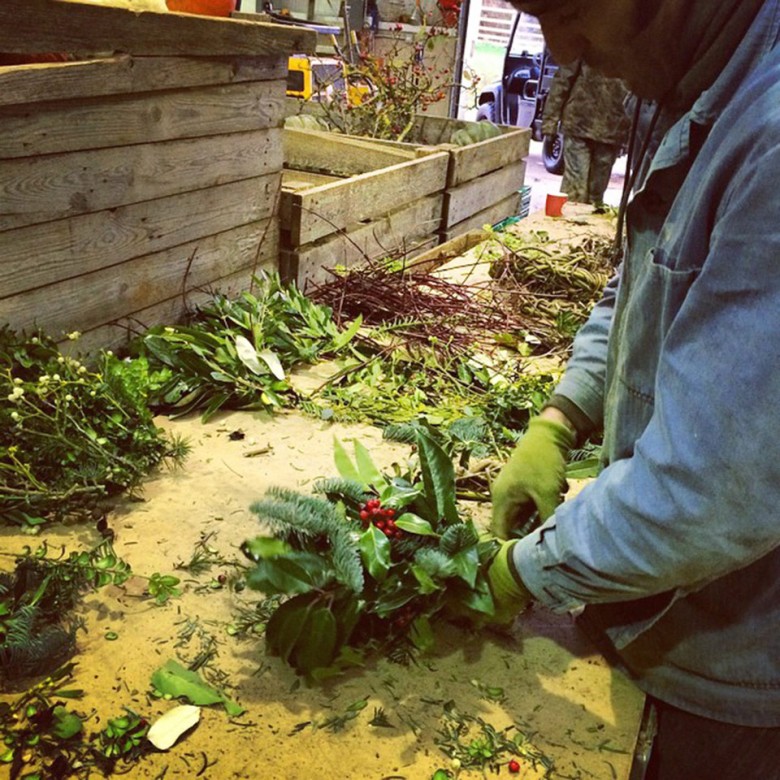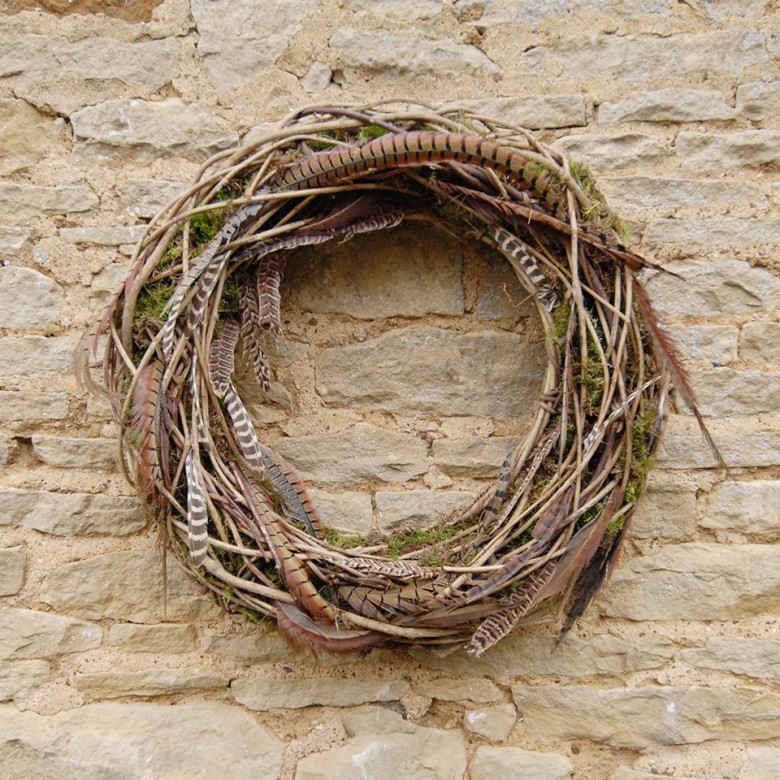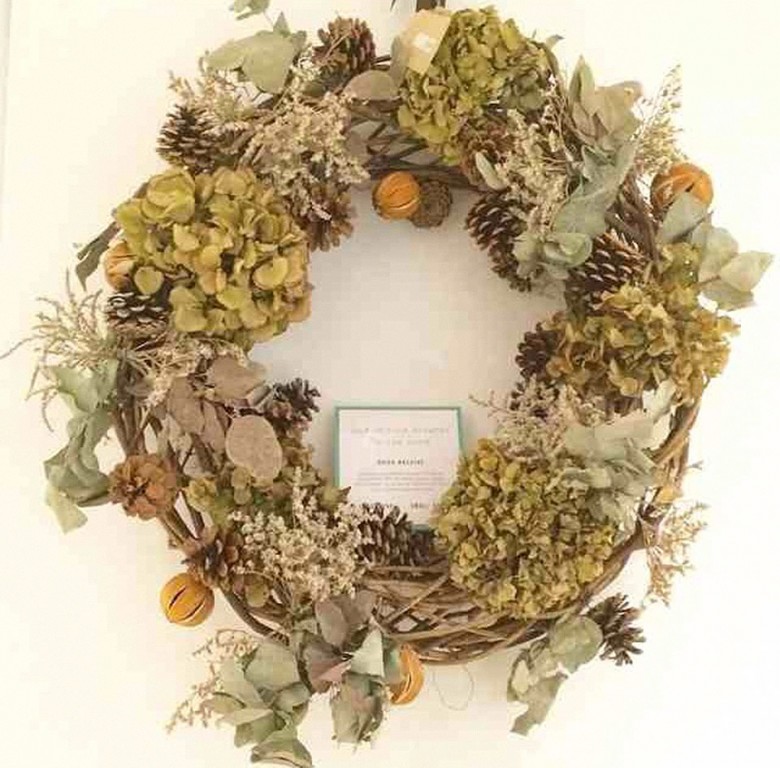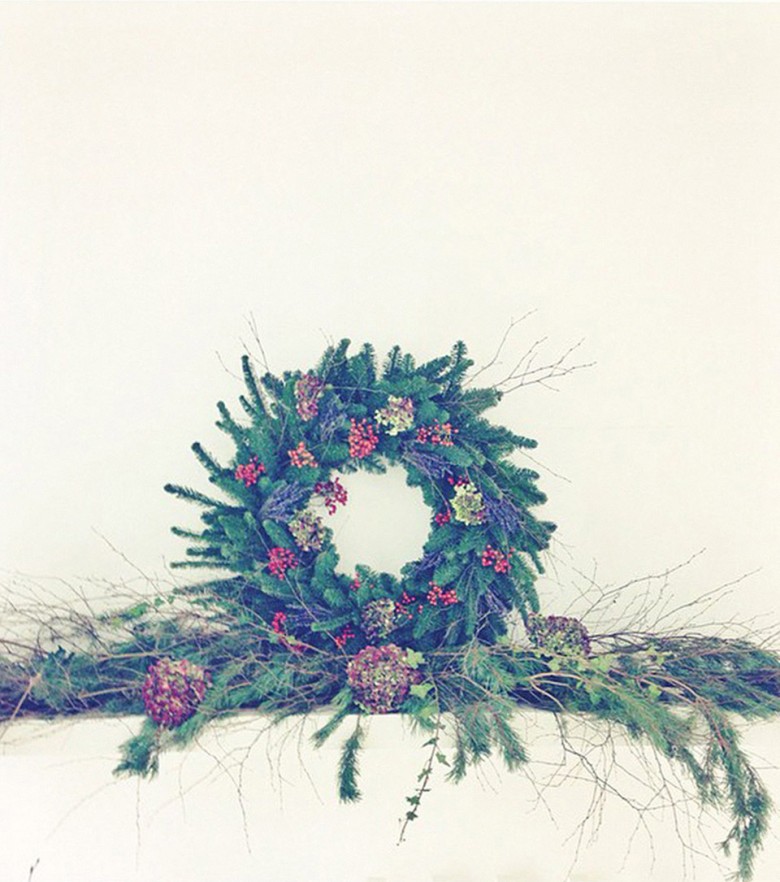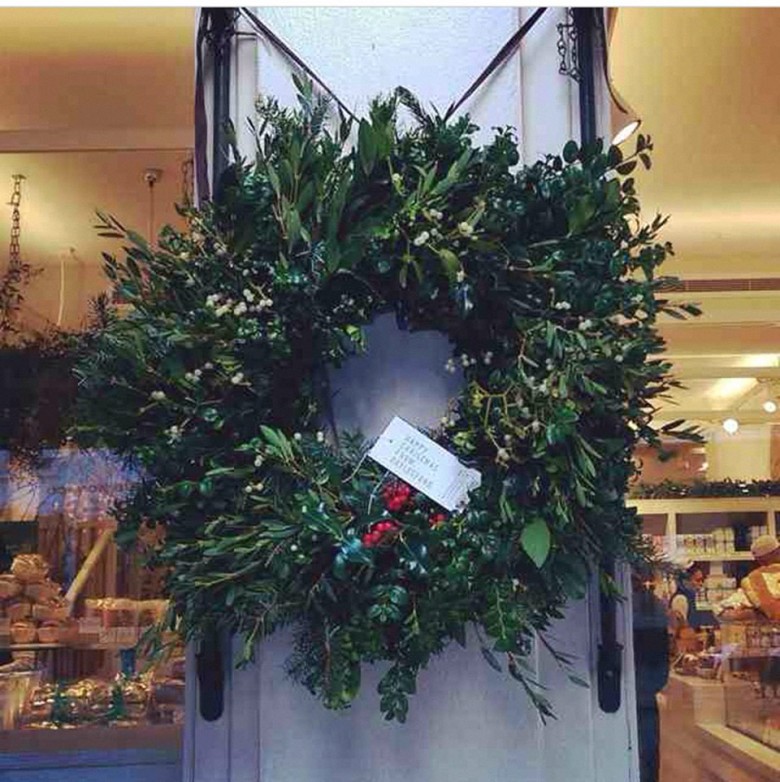 Christmas is my favourite time of year. I love to see touches of winter greenery brought inside to decorate the room and the wonderful smell of pine and spices.
One of the things that I most enjoy is creating wreaths from foliage foraged from around the farm and this year we are using lots of evergreen including laurel, spruce, eucalyptus and mistletoe. To this we will add colourful contrasts like dogwood, birch twigs, lichened crab-apple and cotoneaster berries, all wrapped together around our own willow wreath frames.
For a minimalist take on the traditional wreath we have also created some very simple willow frames bound with moss and pheasant feathers, all collected from our farm in Staffordshire.
At Bamford we have kept things similarly restrained, with pinecones in stone mortars, hazel twigs and berries in glass bottles and porcelain pots filled with moss and a pure white candle. It's all about bringing nature inside and celebrating the best that the season has to offer.