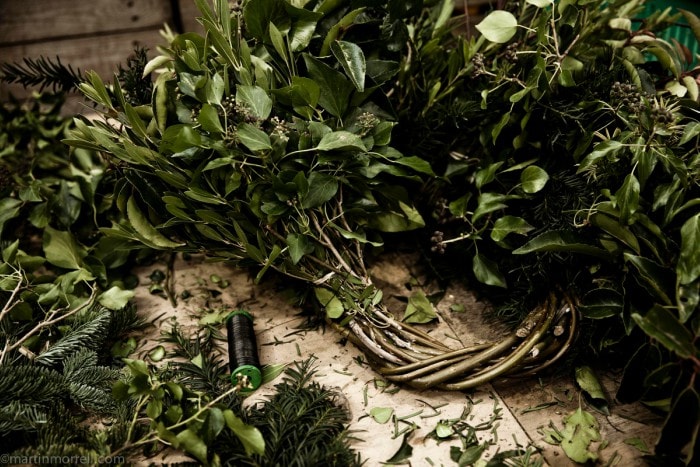 Christmas is my favourite time of year and decorating the house is something that I always look forward to.
One of the things that I most enjoy is creating wreaths from foliage foraged from around the farm. Evergreens have always been a favourite, such as laurel, spruce, eucalyptus and mistletoe. To this we will usually add colourful contrasts like dogwood, birch twigs, lichened crab-apple and cotoneaster berries, all wrapped together around our own willow wreath frames.
This Christmas we are holding a number of wreath workshops at the farm, when our team of expert florists will show you how to make seasonal wreaths and garlands using natural foliage and blooms foraged from the farm.
For full details and to book a place, please click here or contact the Daylesford Garden shop team on 01608 731712.