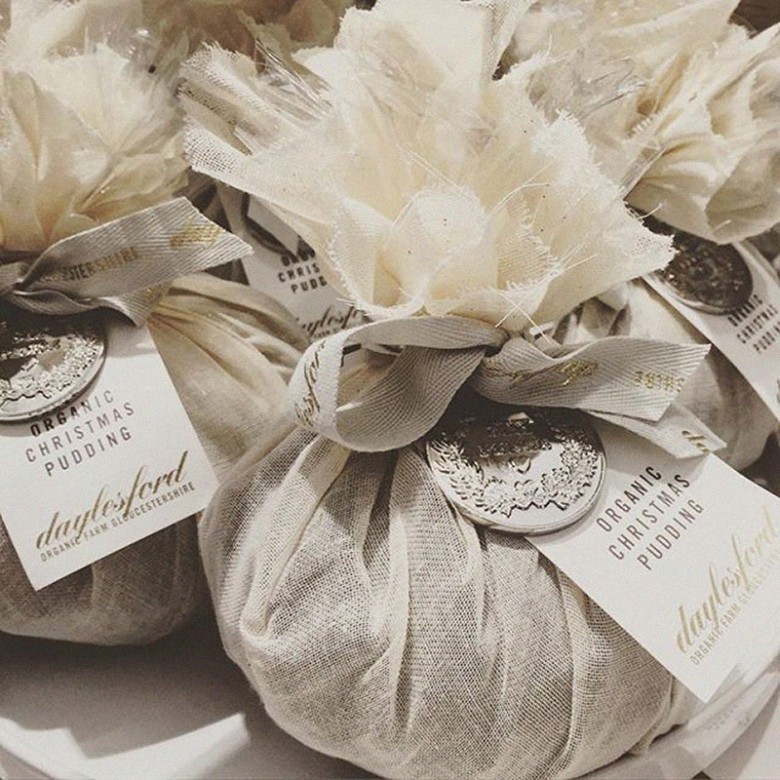 This Sunday is Stir Up Sunday – the traditional day when families come together to make the Christmas pudding, with everyone giving the pudding a stir whilst making a wish.
Dating back to the Victorian times, Stir Up Sunday falls on the last Sunday before advent and is connected to a bible passage read to church goers: "Stir up; we beseech thee, O Lord". The family would then all leave church to go home and stir up the ingredients for the Christmas pudding mix.
It is a tradition that we followed when I was growing up as a child and one that I have always enjoyed following with my own children and grandchildren.
The recipe we use is a traditional family one, which combines five different fruits and an aromatic blend of spices, giving a delicious rich and fruity flavour. It is also the recipe used for our award winning Daylesford Christmas Pudding, which are in all of our stores now.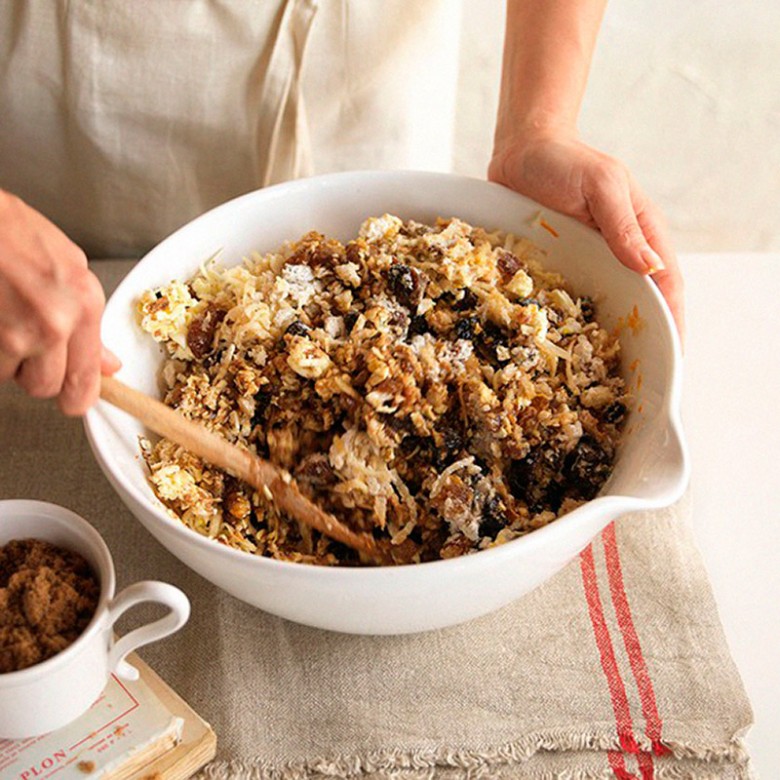 Ingredients
120g suet
60g self-raising flour, sifted
120g white breadcrumbs
240g demerara sugar
120g sultanas
120g raisins
120g currants
1 apple, grated
Grated zest of 1 orange and 1 lemon
1 tablespoon candied orange peel
1 tablespoon candied lemon peel
1 teaspoon mixed spice
1 teaspoon ground nutmeg
1 teaspoon ground cinnamon
30g chopped almonds
2 eggs
50ml rum
70ml white wine
70ml stout
Method
In a large bowl mix together the suet, flour, breadcrumbs and sugar, add the dried fruit, grated apple, zests, peel, spices and almonds.
Beat the eggs with the rum, wine and stout in a separate bowl, then pour in and mix thoroughly to give a thick batter. Cover the bowl with cling film and leave overnight in the fridge. The next day take out and stir.
Grease a 1.1 litre ovenproof pudding basin with butter, fill the basin with the pudding mixture and smooth the top. Cover the basin with a double layer of greaseproof paper, make a pleat in the centre and then follow with a sheet of foil. Tie a piece of string around the basin to secure the foil and paper in place.
Place on a trivet inside a large pan. Pour in enough boiling water to come halfway up the outside of the bowl, then cover the pan and keep the water simmering for 8 hours, topping up with boiling water from a kettle from time to time.
The pudding can be eaten straight away, or cooled, rewrapped and stored for up to a year. Re-steam in the same way for 2 ½ hours before serving.