With less than a month to go until Christmas, the time has come to think about placing your orders for a flavourful and succulent turkey.
We rear our own turkeys on our Cotswolds farm at Daylesford and of course high welfare standards and fantastic flavour are key.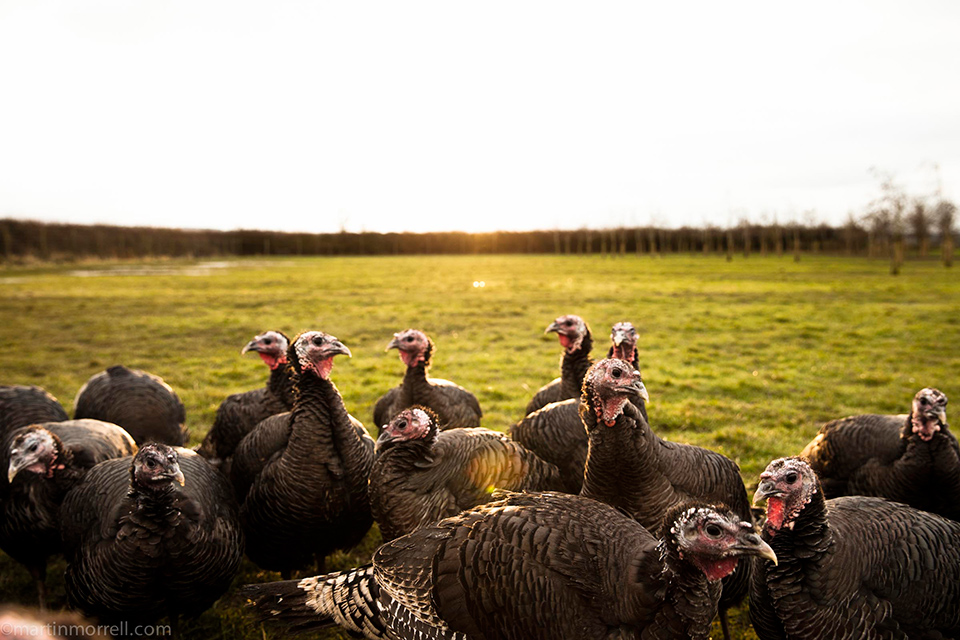 The raising of our organic Christmas turkeys begins in June each year with the arrival of our turkey poults' says our Senior Farms Manager RICHARD SMITH. 
'At Daylesford we choose to raise traditional Bronze turkeys due to their inquisitive nature and natural inclination to range outdoors, both of which are traits that fit extremely well in with our 100% organic system. On arrival the poults are reared in a spacious barn – the same one we use for lambing – that supplies them with ample natural daylight and fresh air. It's the perfect environment for young poults to grow and gain confidence.  At about 10 weeks of age the birds are given access to their lush organic ranging areas which are planted with trees – this encourages the birds to range outdoors as they feel safe and secure under the protection of the canopy whilst foraging for bugs, insects and worms among our rich clover. It only takes a few days for the birds to discover the joys of their extensive pasture range – in excess of 500 meters – and often there is a queue of impatient vocal birds waiting for the doors to be open at daybreak. The birds are free to range in and out as often as they like during daylight hours with continuous access to 100% organic feed and fresh water in addition to their natural forage diet. 
When Christmas arrives our turkeys will have a live weight of around 8 to 8.5kg, which will produce an oven-ready turkey of around 6 to 6.5kg, enough to feed 8 to 10 guests. As well as their organic feed available from day one, we finish our turkeys on our own organic oats, grown on the farm. Oats are a wonderfully natural feed source for the birds and produce a fine, moist turkey with a distinctive full flavour. Every year we receive praise for the superb eating quality of our turkeys and I can honestly say I have never received a complaint. 
The turkeys reared at Daylesford are the responsibility of one of our Harper Adams University students who will spend a whole year with us here on the farm. This year it's Will, a young man from South Wales who is making a fantastic job of it;'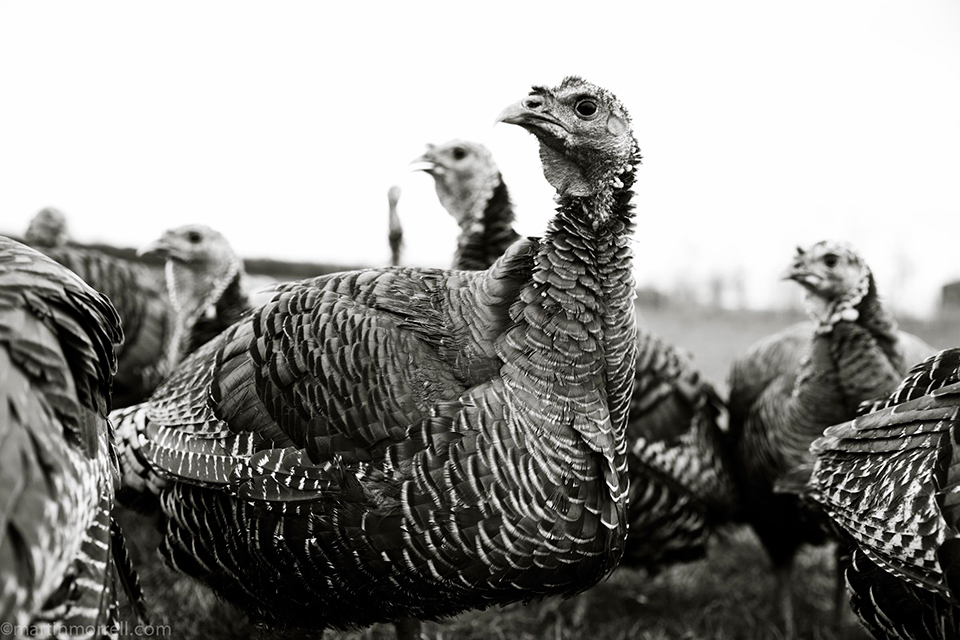 "Each morning as I leave home the birds now greet me with a noisy welcome and if I stand for a short while in the same spot they wonder over to say hello." 
'My best tip for a stress free Christmas is not to rush and stress over the Christmas lunch. I always say 'Christmas lunch will be served when Christmas lunch is ready and not a moment sooner'. Have a happy Christmas from everyone on the farm.'