This is the simplest of soups to celebrate summer. It is lovely to make when you have fresh peas; however, all the podding does take time, and there is absolutely nothing wrong with a pea that has been frozen as soon as it is picked – in fact when it comes to soups and purees, frozen peas can be preferable, as they give you that really intense summery green colour.
This soup is also lovely served hot.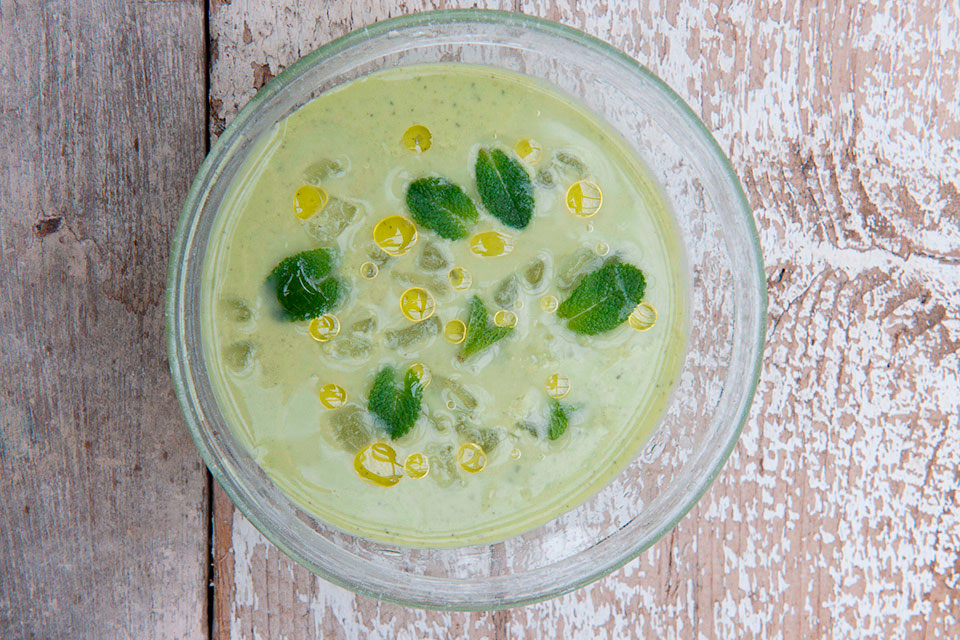 Ingredients
600ml good vegetable stock
750g frozen or fresh peas
200ml double cream
Juice of ½ a lemon
2 tablespoons chopped fresh mint leaves, plus extra to garnish
Sea salt and freshly ground black pepper
A little extra virgin olive oil to serve (optional)
Method
Bring the stock to the boil in a medium-sized pan and add the peas. Bring back to the boil, then remove from the heat and stir in the cream, lemon juice and mint.
Liquidise until smooth, then taste and season with salt and pepper.
Cool and put into the fridge until chilled. Serve in chilled bowls and, if you like, drizzle with a little olive oil and scatter with the mint leaves.