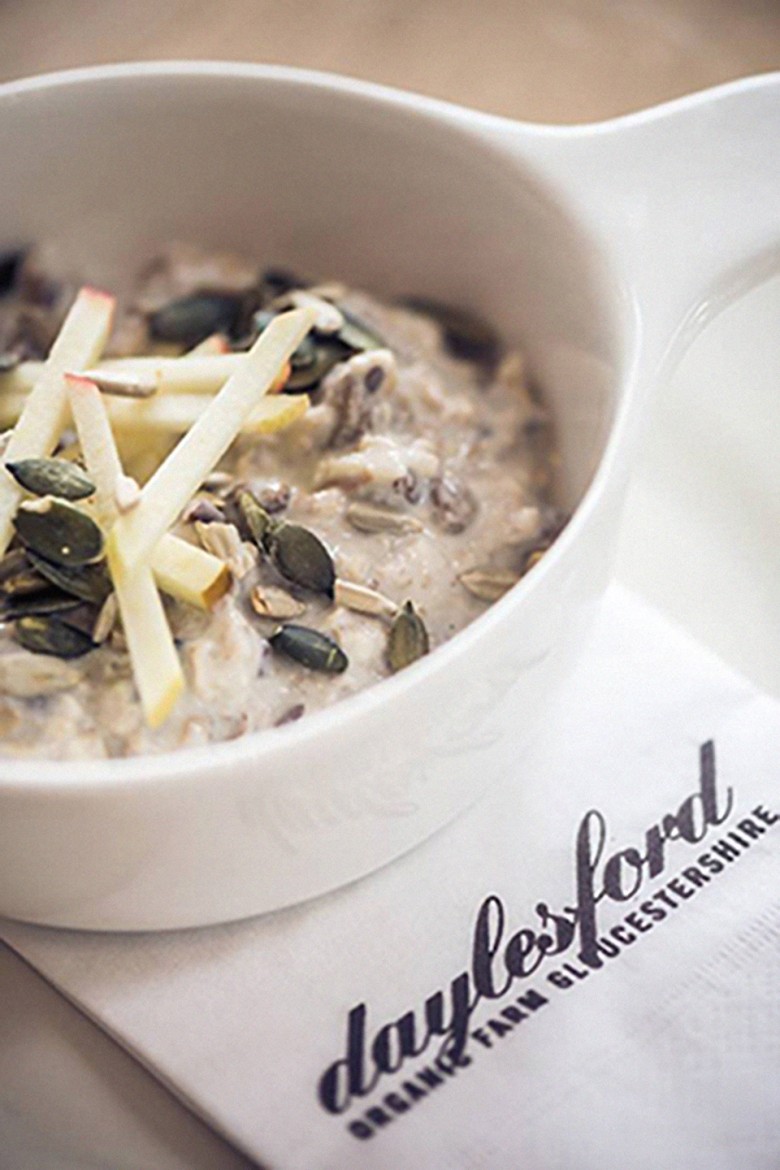 A great way to kick start the day, this wholesome chia breakfast bowl is best prepared the evening before and left to soak overnight in the fridge.
Fibre • Antioxidants • Omega 3
Ingredients (serves 1)
1 dessert spoon chia seeds
3 dessert spoons oats
1 cup of coconut water or raw almond milk (start with 1 cup and add more if the mix looks dry, you want it quite wet so the chia and oats can swell)
1 tsp vanilla essence
1 apple, grated
1 tsp toasted sunflower seeds
Optional:
1 tsp each of any of the following: lucuma, maca, cacao, bee pollen, almond butter
Combine the chia seeds, oats, coconut water or almond milk and vanilla essence together in a bowl and store overnight in the fridge. In the morning, give the mix a stir and add more liquid if needed, add in the grated apple and any additional powders and top with the toasted sunflower seeds, nut butter and bee pollen as you wish.