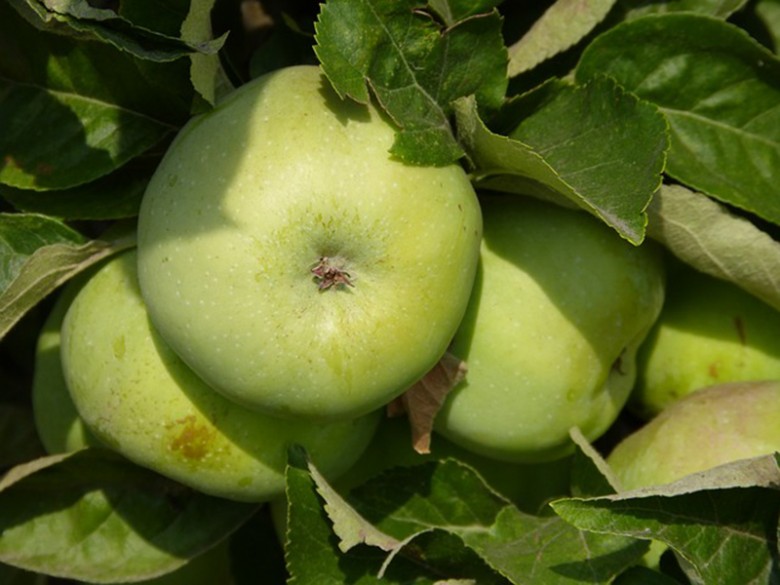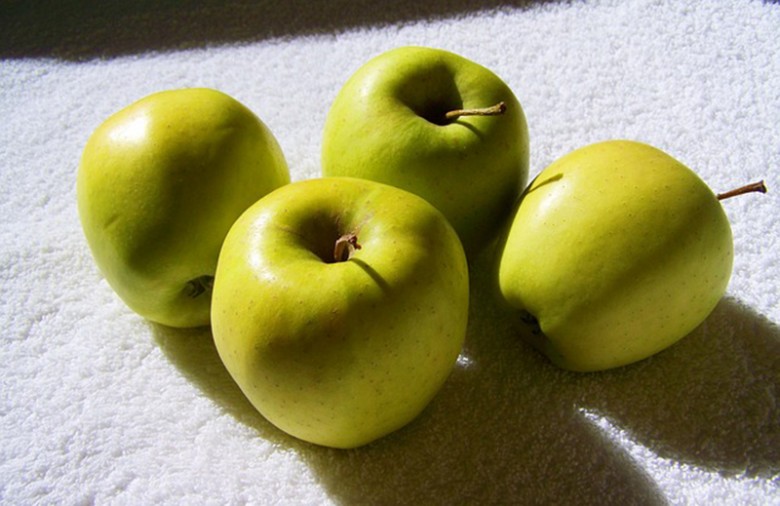 Celeriac and apples are harvested at the same time in autumn and they make a classic combination. You want a tart, full-flavoured apple, such as a cox, or look for Bountiful, which Jez calls a nearly-cooking variety, which sweetens by October to suit dishes like this.
Ingredients
300g good tart eating apples
Juice of 2 lemons
50g butter
500g celeriac, peeled and chopped
1 litre good chicken or vegetable stock
150ml double cream
Sea salt and freshly ground black pepper
Method
Peel, core and chop the apples and put them in a bowl with the lemon juice.
Heat the butter in a large pan (one that has a lid) over a low heat until melted, then add the celeriac, put the lid on the pan and cook over a medium heat for 10 minutes, without letting the celeriac colour, stirring occasionally. 
Add the apples and lemon juice, put the lid back on and cook for a further 5 minutes. 
Add the stock and the cream and bring to the boil, then turn down to a simmer for about 10 minutes, or until the celeriac and apples are soft. 
Liquidise, taste and season as necessary before serving.