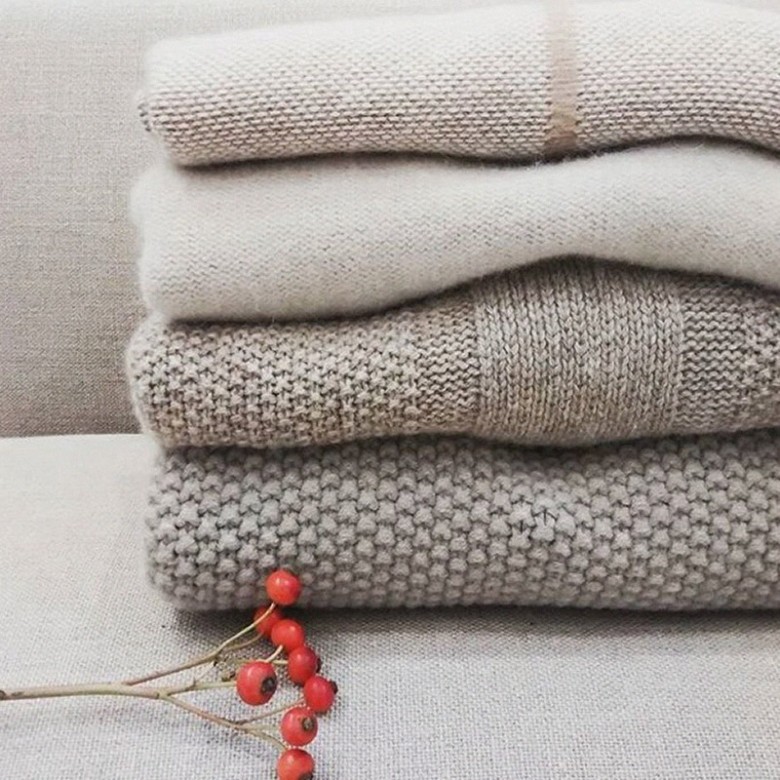 Our slow clothing philosophy extends to caring for your cashmere – there is no short cut to washing your knits if you want them to last a lifetime.
To help you preserve your treasured items, our Bamford knitwear specialist has put together some tips on how to care for your cashmere – from hand washing to storing.
Washing:
Turn your garment inside out.
Fill a sink with tepid water, add a mild handwash only detergent–preferable one for cashmere –and swish around to create bubbles.
Dip your knitwear in to the water and massage until clean –do not rub or agitate.
Gently squeeze out the soapy water and remove item.
Empty sink of soapy water and refill with clean, cold water.
Rinse thoroughly, but with care.
When all of the soap has been washed out, place your garment in a washing machine and put on a short spin cycle to get rid of the excess water.
When the cycle has finished, shake out your garment so that it resumes its original shape.
Lay out on top of a clean cloth, on a flat surface, in a warm room and leave to dry.
Storing:
Before packing your knitwear away it is essential that all items are newly laundered – otherwise they will attract moths.
Once clean and completely dry, wrap your knitwear in a sheet of tissue paper and place in to a garment bag – we provide these with all purchases.
Place a lavender sachet in for scent and store away in an airtight draw.
Remember that once you see a moth it is often too late as it is the lava that creates the damage.