Growing up as a child a bubbling pot of broth on a hot stove was a regular sight in our kitchen and a staple of many of my most loved soups and stews.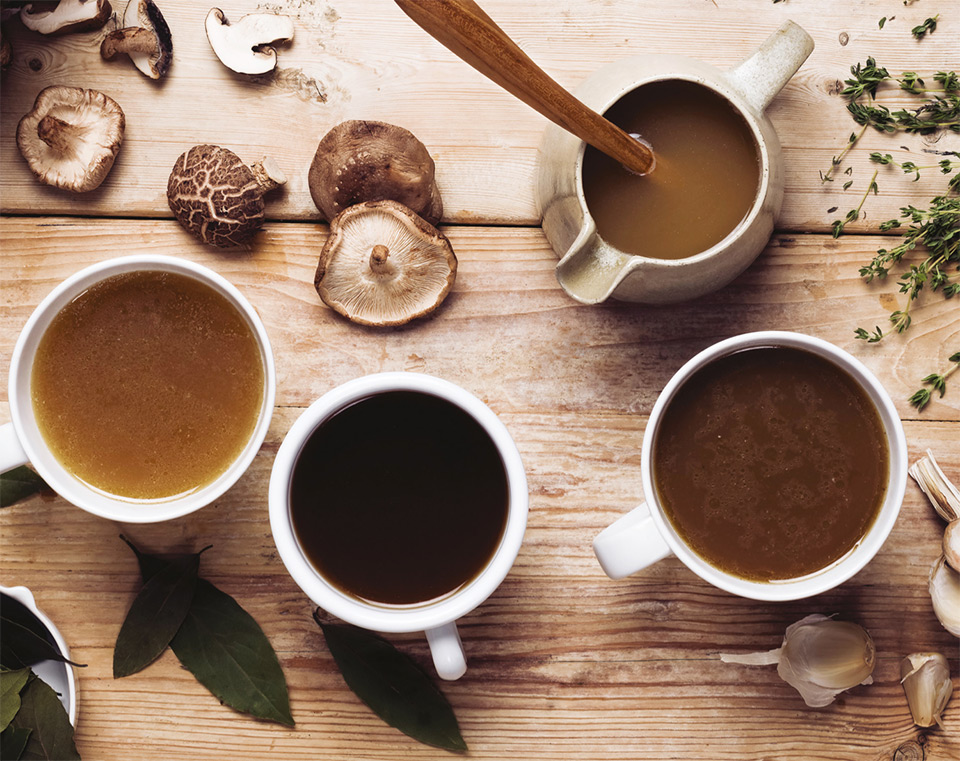 Bone broths are not only packed with delicious rich flavours, they are also extraordinarily high in protein and essential minerals – glycine and gelatin supports the bodies detoxification process, aids digestion, and paired with vitamin C promotes good skin health.
At Daylesford we make our bone broth using the bones from our own organic animals, roasted first then slowly simmered over night to release the rich gelatin, minerals and nutrients from within. Incredibly simple to make, they add a great dose of flavour and nutrients to stews, soups and sauces and are just as delicious when enjoyed as a simple nourishing hot drink.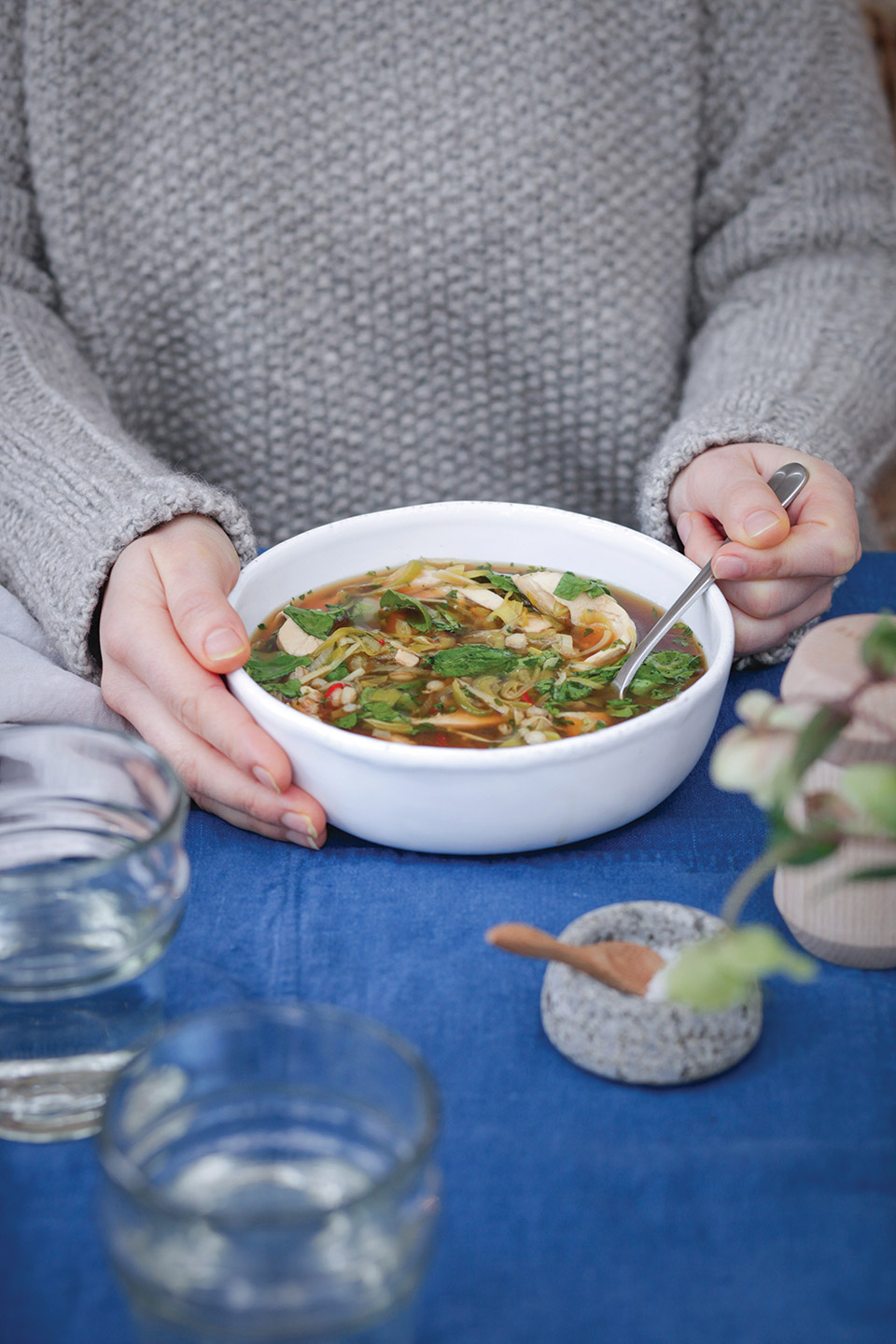 Healing Chicken Broth with Pearl Barley, Ginger and Watercress
Quick to prepare, this broth is a nourishing, wholesome meal ready in a matter of minutes.
We use pearl barley in this recipe but any whole grain such as spelt or brown rice will work just as well. You can also add your favourite leafy green vegetables or herbs to make it your own.
Ingredients: 
1 large leek, finely sliced
2 cloves garlic, finely sliced
1 1⁄2 inch piece of ginger, peeled and finely sliced
1 red chilli, de-seeded and finely sliced
1 litre of chicken bone broth
100g cooked pearl barley
100g cooked chicken, shredded
Handful of parsley leaves, roughly chopped
Juice of 1⁄2 a lemon
1 tbsp tamari soy sauce
2 handfuls watercress leaves, stalks removed
Method:
Heat a little oil in a large saucepan and sweat the finely shredded leek for 3-4 minutes until wilted but still bright green. Add the garlic, ginger and chilli and cook for another minute before pouring in the chicken stock.
Bring to the boil and simmer gently for 5 minutes before adding the pearl barley, shredded chicken and parsley. Bring back to the boil and simmer for a further minute to ensure the chicken and barley have heated through.
Add the lemon juice, tamari and watercress leaves, stir and taste to check the seasoning, adding a little more lemon or tamari to taste if needed. Serve immediately, ladled into deep bowls.