We enjoyed a magical dinner in the market garden last weekend – our first big picnic at the farm and the highlight of our summer picnic season.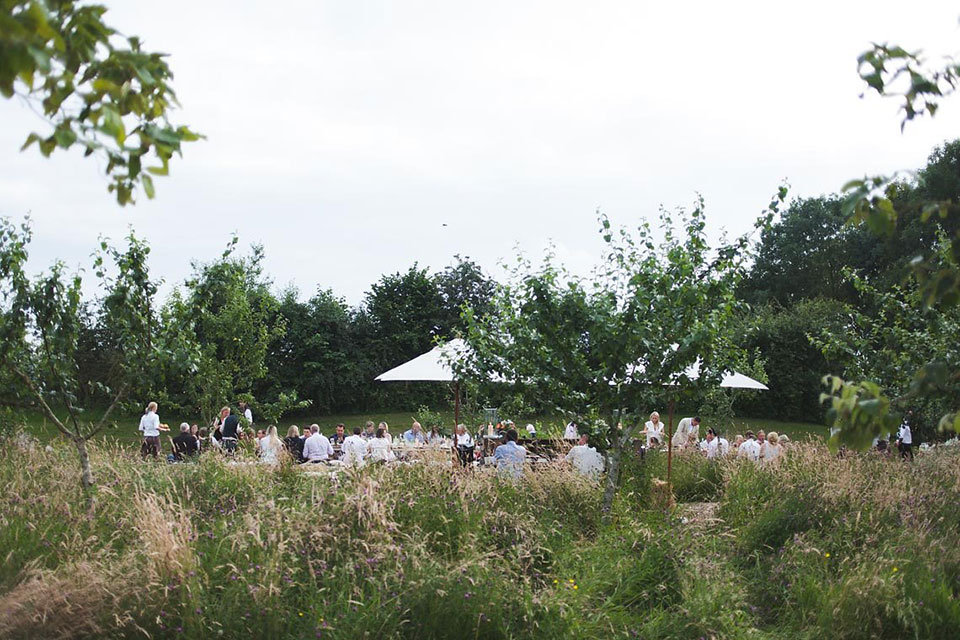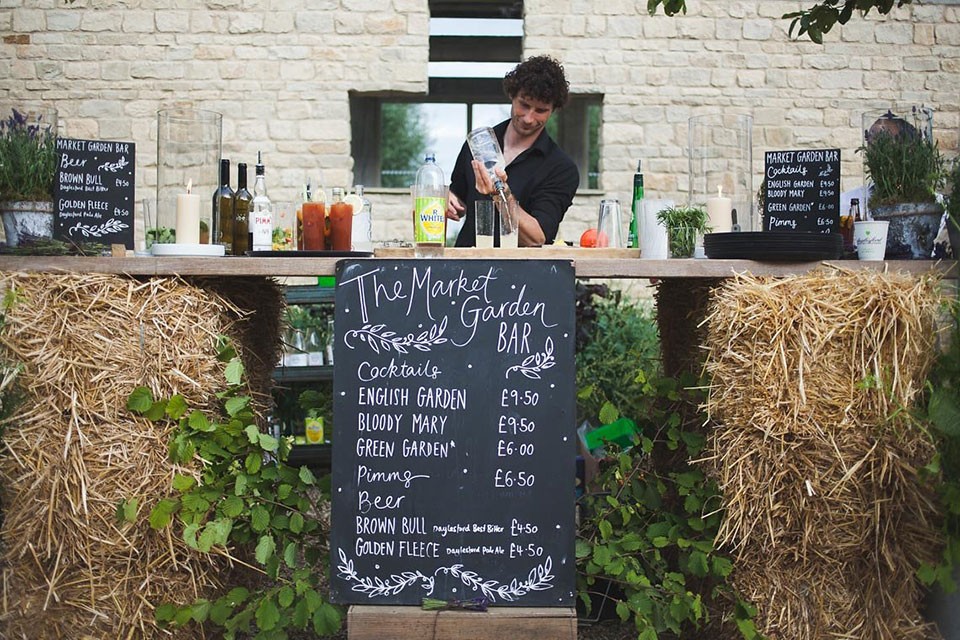 Over 50 guests joined us for the evening. Lanterns lit the way from the farmshop to the market garden, where a long table was set up under the trees, with hay bales for seating and hurricane lanterns lighting the table.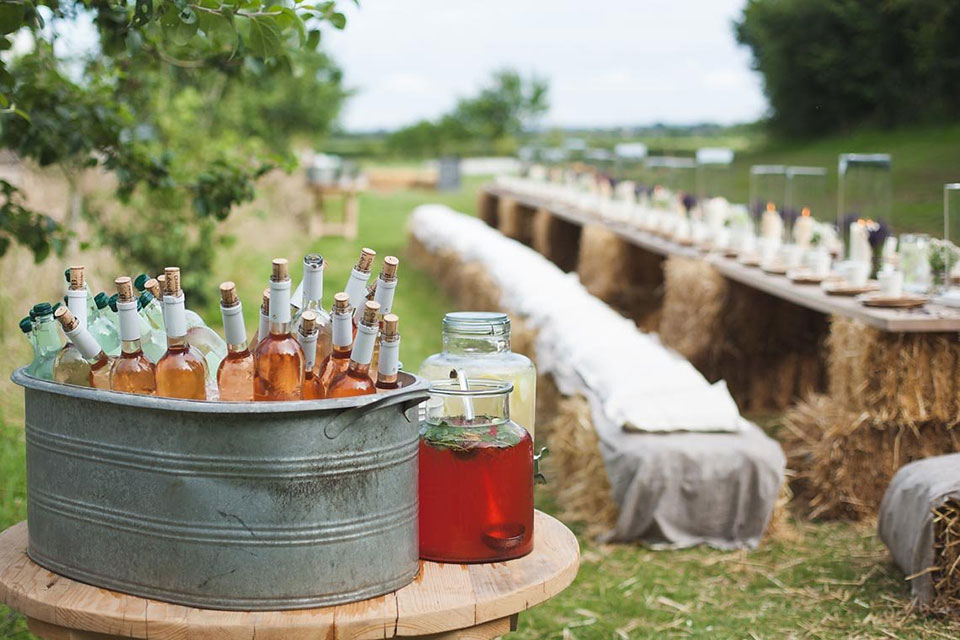 Guests were greeted with botanical cocktails on arrival, before we all sat down to share platters of patés, charcuterie, rillettes and crudités, fresh salads from the market garden and grilled sardines and flat ironed chicken fresh from the barbecue.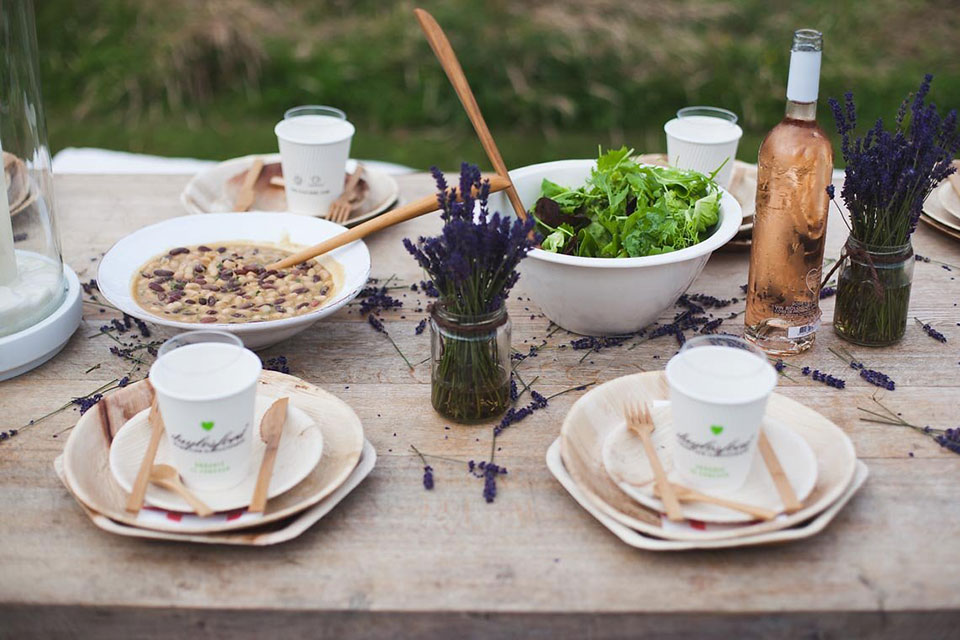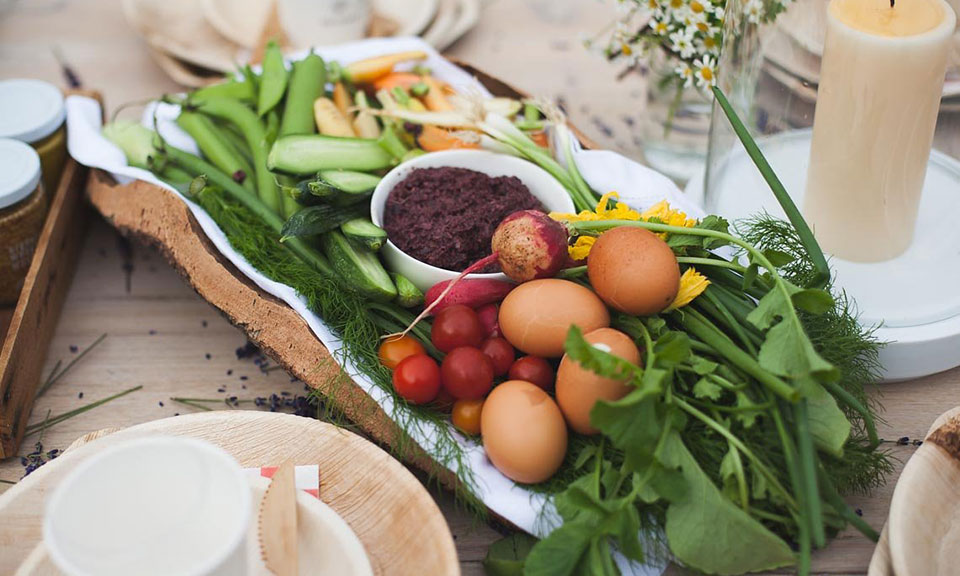 For pudding there was a choice of summer berry pavlova, pouring cream, thinly sliced white peaches, lemon juice, mint and apricot & almond tart, all washed down with glasses of Leoube rose wine and iced jasmine, lemon and mint tea.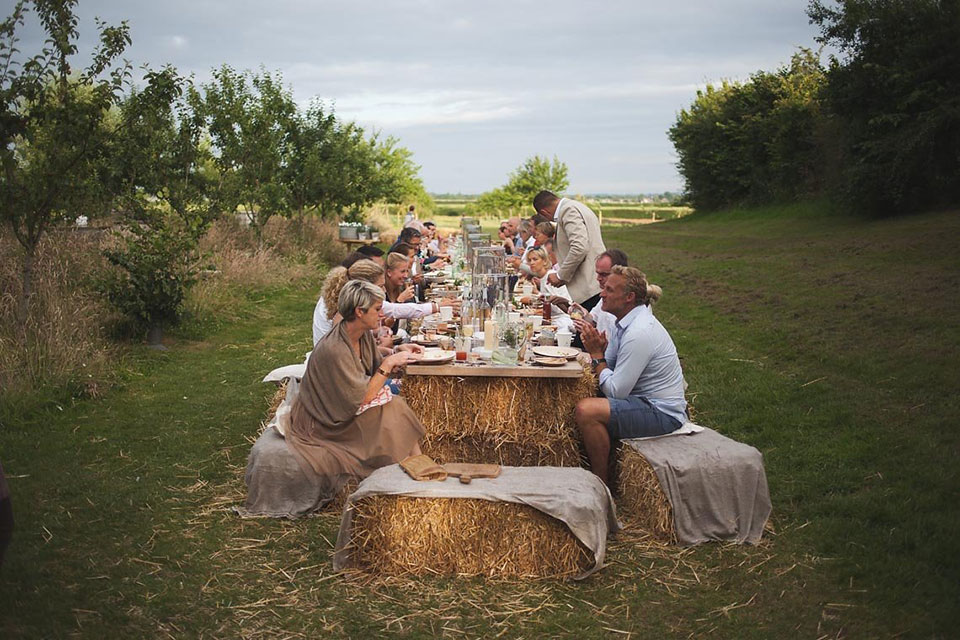 A DJ played summer jazz from behind haybales, whilst we talked and laughed and gave thanks for the warm, dry weather.