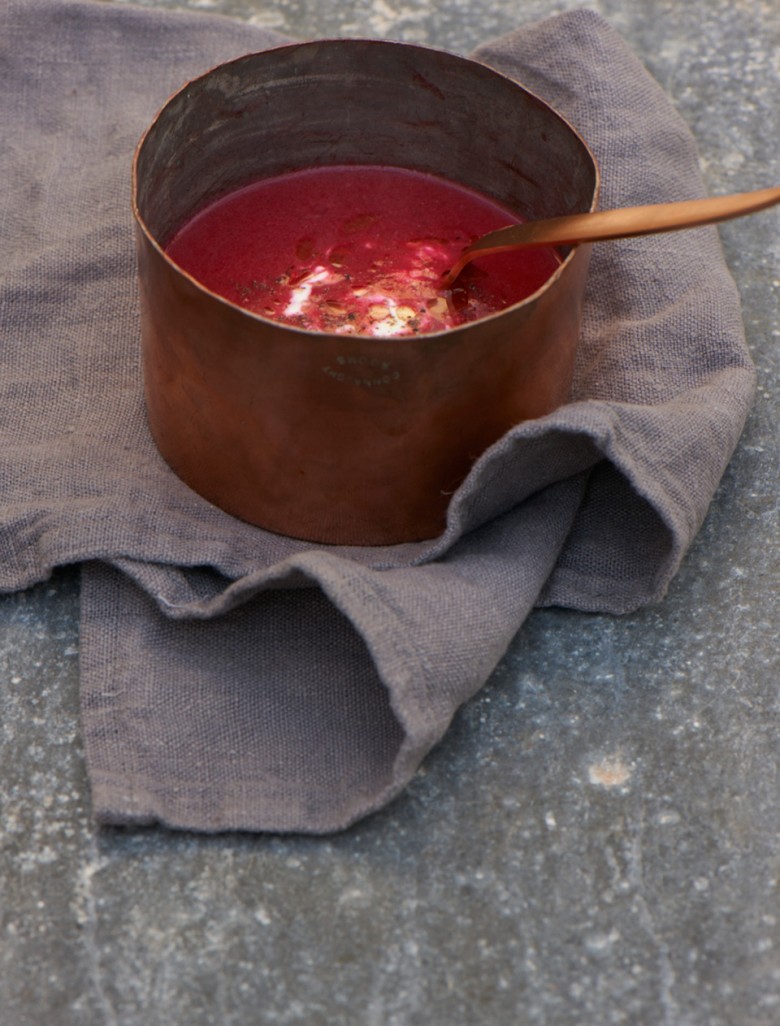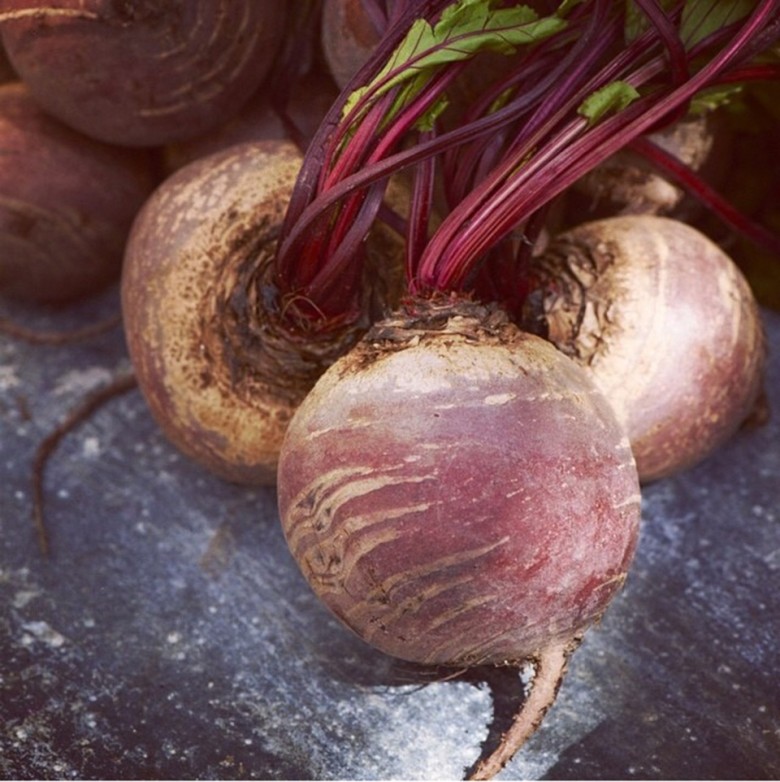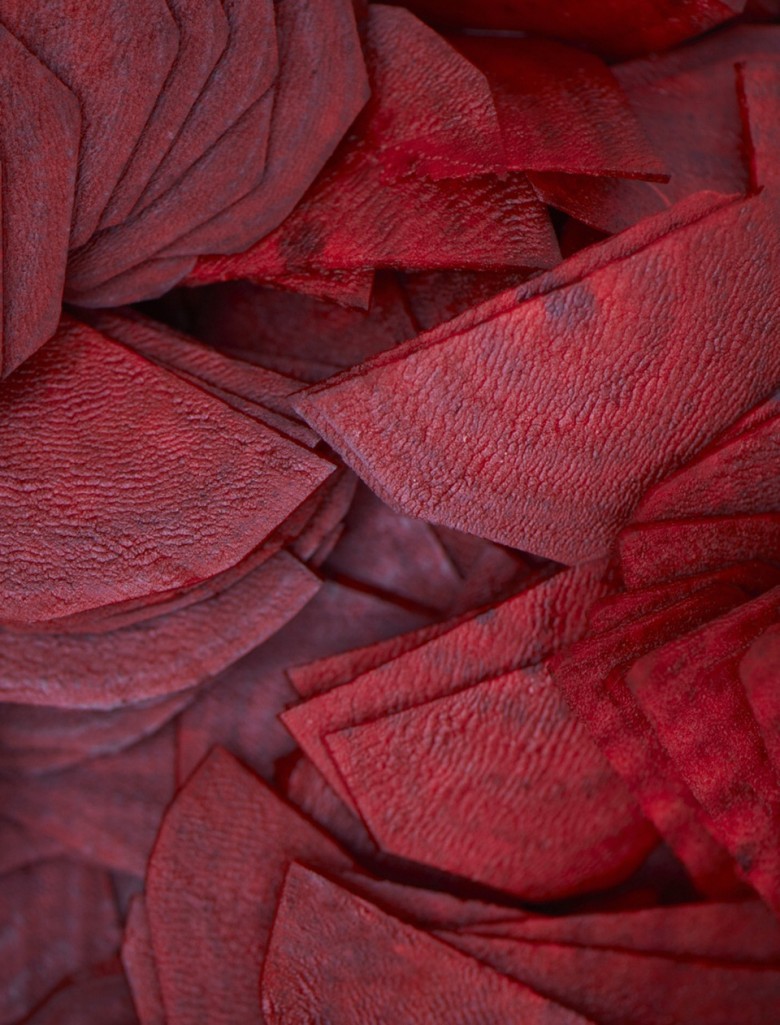 One of our award winning soups, this is one for the autumn, when the big winter beetroots are around and their earthiness combines beautifully with the smokiness of the bacon and the sweet, sharpness of the crème fraiche.
We use vegetable oil in this, as the bacon needs to be crisped first, before the vegetables are added and vegetable oil holds up at a higher heat better than olive oil.
2 tablespoons vegetable oil
150g smoked streaky bacon, finely chopped
2 onions, finely chopped
500g raw beetroot, peeled and chopped
Juice of ½a lemon
1 sprig of fresh thyme, leaves only
1 litre good chicken stock
100g crème fraiche
Sea salt and freshly ground black pepper
Heat the oil in a large pan (one that has a lid), add the bacon and sautéuntil golden brown.
Add the onions, reduce the heat, put the lid on the pan and cook for about 10 minutes until softened.
Add the beetroot and continue to cook, with the lid on, over a medium to low heat for another 10 minutes, stirring to prevent sticking.
Add the lemon juice, thyme leaves and stock and bring to the boil, then reduce the heat and simmer with the lid on for about 25 minutes.
Add the crème fraiche and bring back to the boil, then remove the heat. Liquidise, taste and season as necessary before serving.
This story is part of the Daylesford Organic thread. To read more about Daylesford Organic visit the Daylesford Organic website.