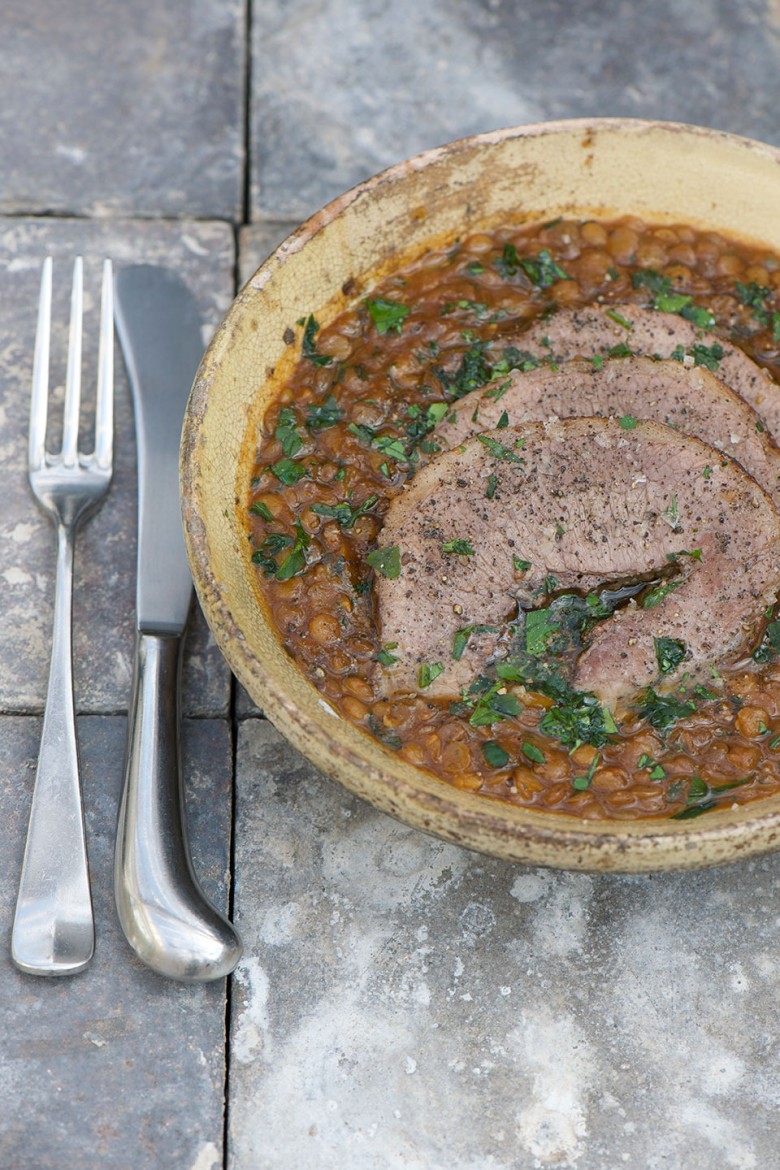 Beef brisket is one of my favourite recipes for this time of year. The key to brisket is the thick layer of fat that melts while cooking and a long, slow cook in a low heat oven.
Difficulty: Easy
3 Hrs 20 Mins
Serves 6
Ingredients
5 tablespoons olive oil
sea salt and freshly ground black pepper
1.5kg boned rolled brisket
2 large onions, chopped
1 large carrot, chopped
2 sticks of celery, chopped
3 cloves of garlic, roughly chopped
1/2 a red chilli
1 tablespoon tomato purée
2 sprigs of fresh thyme
4 sprigs of fresh parsley, plus 2 tablespoons chopped fresh parsley to garnish
125ml red wine
2 litres good chicken stock
1 tablespoon Worcestershire sauce
125g Puy lentils
Method
Preheat the oven to 170°C/gas 3.
Heat the olive oil in a large casserole (one that has a lid). Season the brisket, put it into the pan and sauté gently until golden brown all over, then lift out and keep to one side. Lower the heat, add the onions, carrot, celery and garlic and continue to cook until they are golden brown. Add the chilli, tomato purée and sprigs of thyme and parsley and continue cooking for a further minute.
Add the red wine and bubble up until the liquid has reduced by half, then put in the brisket, stock and Worcestershire sauce. Bring to the boil, then turn down to a simmer and skim the fat from the surface, cover with a lid and transfer to the preheated oven for 3 hours.
Remove the pan from the oven, lift out the meat and wrap it in foil to keep warm. Strain the cooking liquid into a pan and add the lentils. Bring to the boil, then turn down the heat and simmer until they are tender, but still retain some bite, and the gravy has thickened and coats the back of a spoon. Add the chopped parsley. Cut the brisket into 6 slices, and serve with the lentil gravy spooned over the top.