The Bamford summer sale is now on, with a 30 per cent reduction on many of our items. Here is my pick of my favourite pieces in the sale.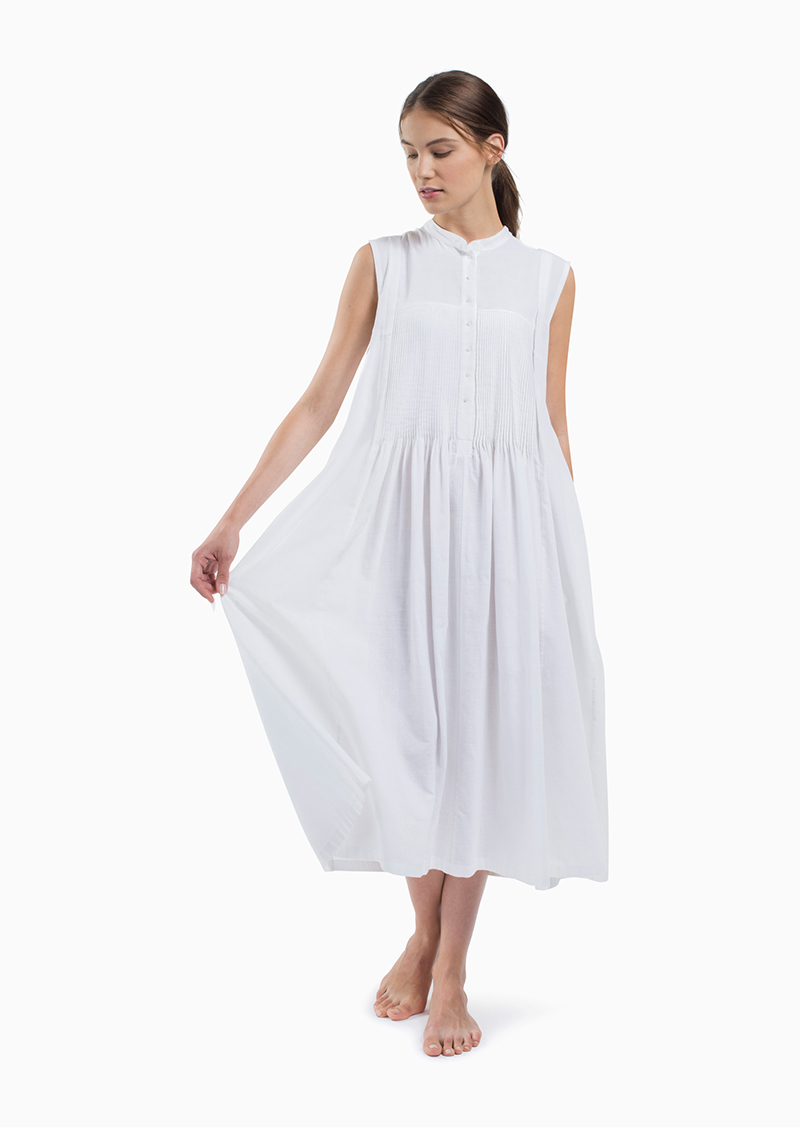 Pleat Front Dress
Designed to showcase all the beauty of Indian Khadi cloth and traditional stitch work, this simple dress is the perfect summer piece. Fine pleats gather the cloth into shape through the body and tiny pearl buttons add to the delicate beauty, for a feminine Summer look. Great on its own or layer over a crisp white shirt for cooler days.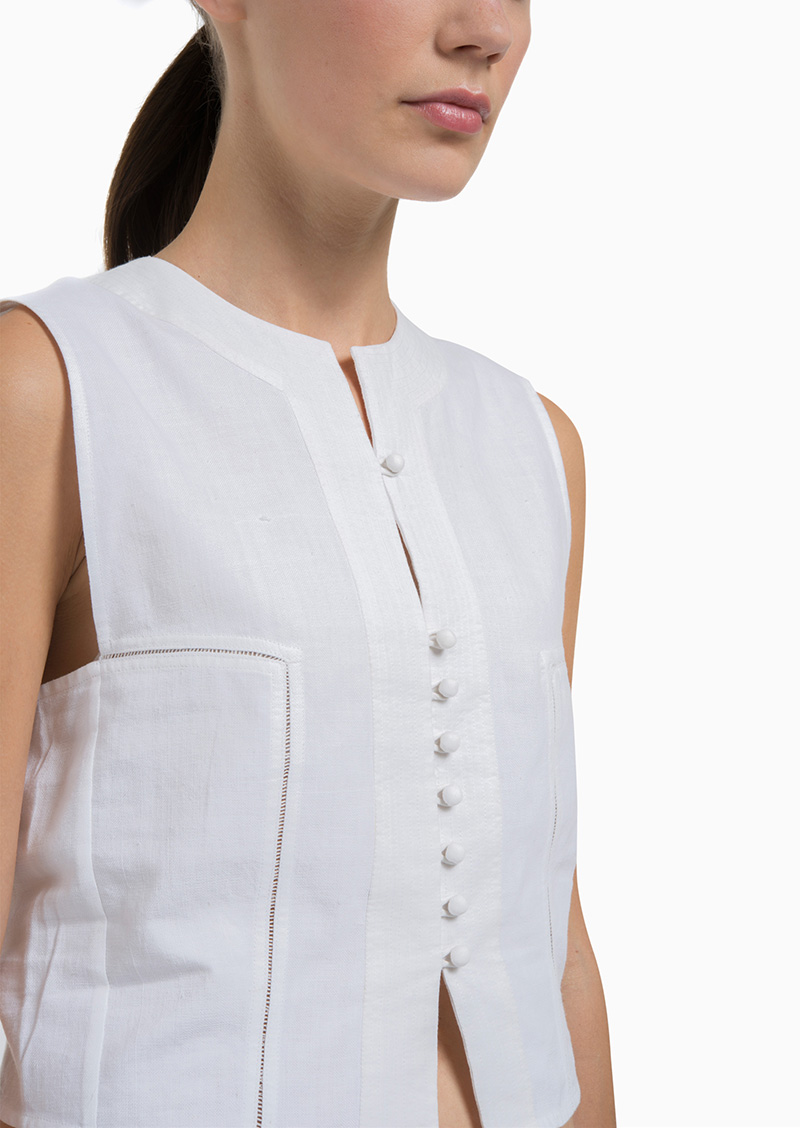 Khadi Bolero
Beautifully detailed with patchworking of fabric, button and loop fastening and delicate Jali stitched seams, this is the neatest of waistcoat. Wear over one of our finely volumed tops to give definition to a romantic silhouette, or pair with our Balloon pant or patchwork Jali skirt.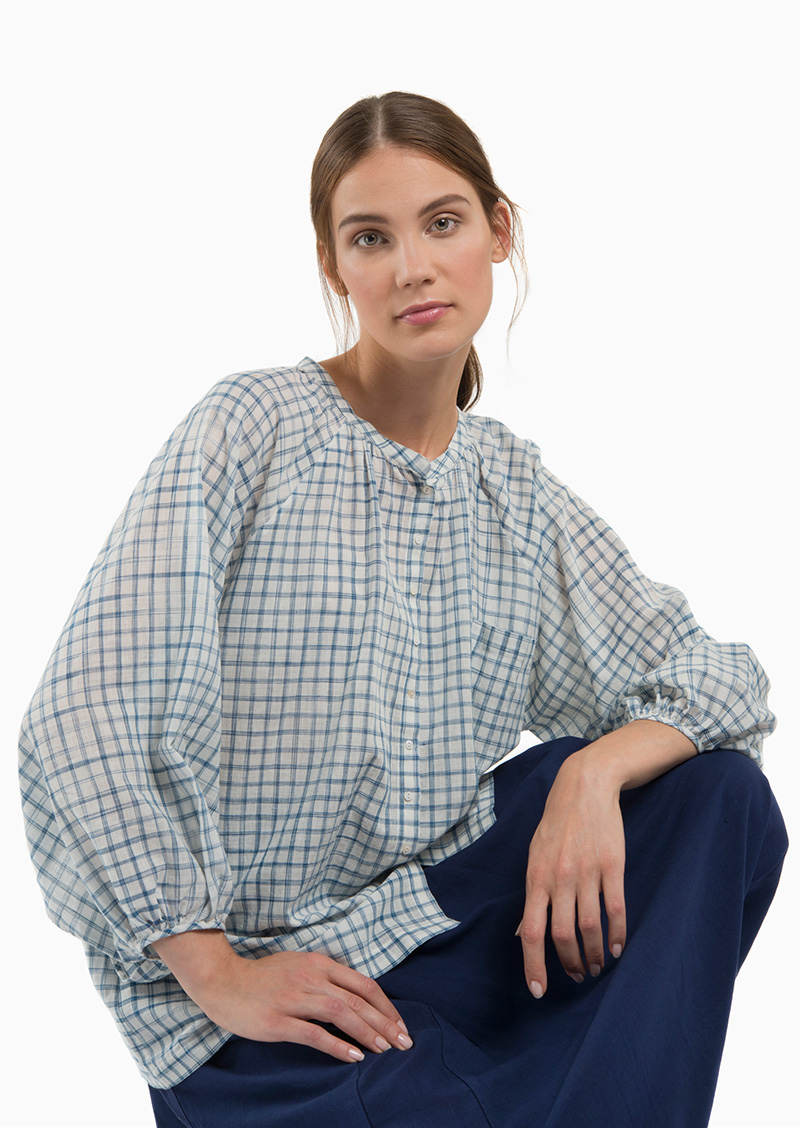 Checked shirt
Crafted from handwoven cotton cloth with the natural and unique imperfections we celebrate at Bamford, our Checked Shirt is the perfect weight to wear next to the skin. The full sleeve shape and collarless neckline give a delicate feminine quality to the style, which is detailed with handmade button holes and tiny pearl buttons.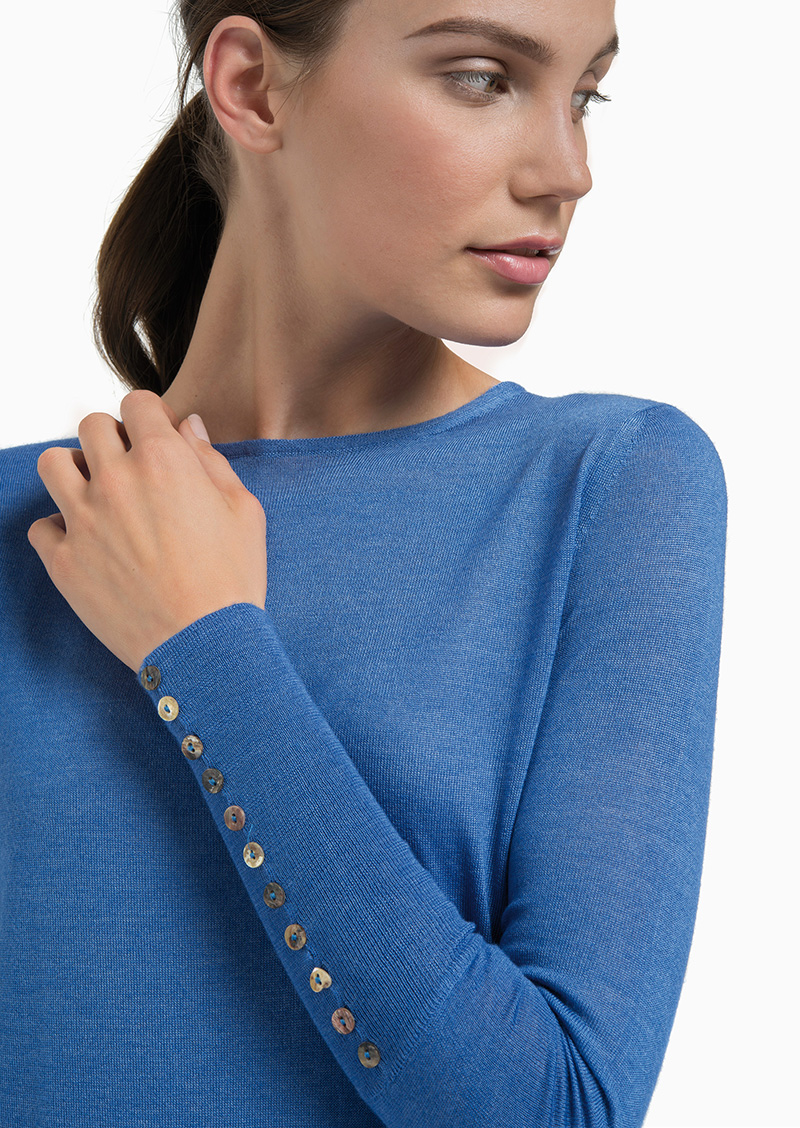 Button Cuff Sweater
This refined Cashmere/Silk piece is a true Bamford classic. With a simple round neck and our signature button cuff detail, this is the perfect layering piece and one of my go-to pieces for any season.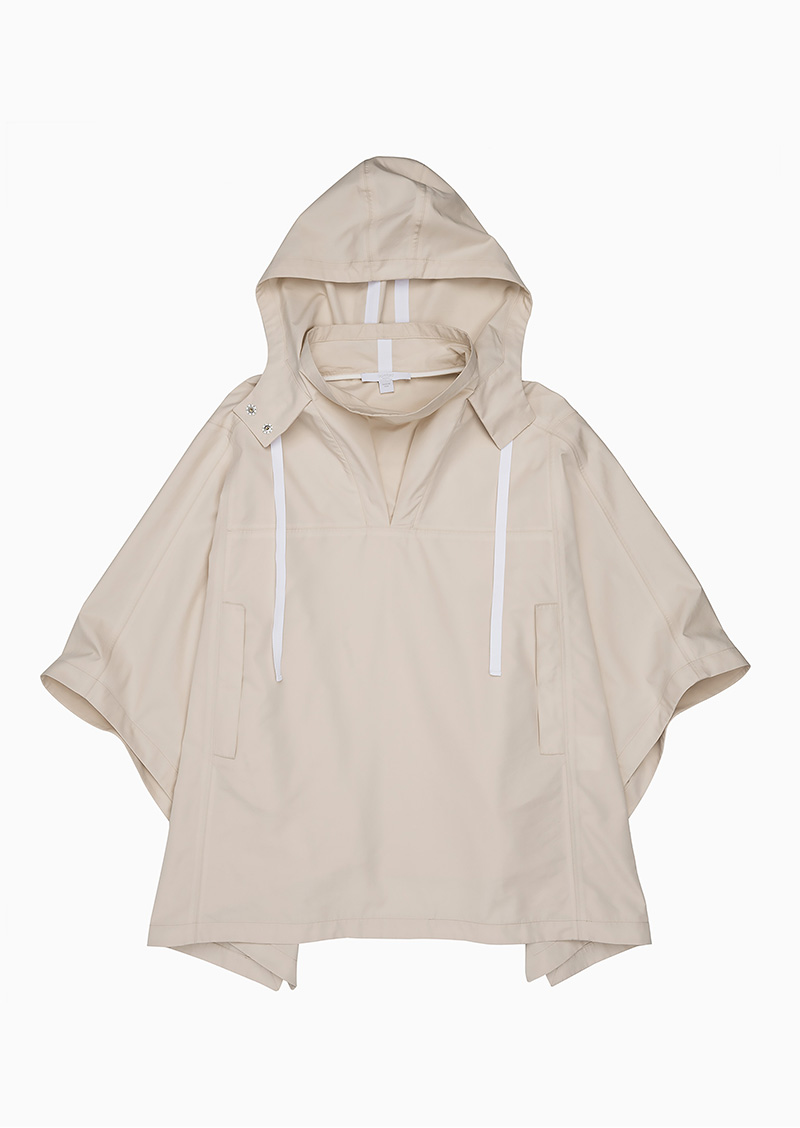 Shower Coverall
Our new Shower Coverall is modern and functional. Made from a showerproof cotton/silk blend it has the perfect proportions to wear over all the Knits in our collection, so you can be warm and dry when facing the elements.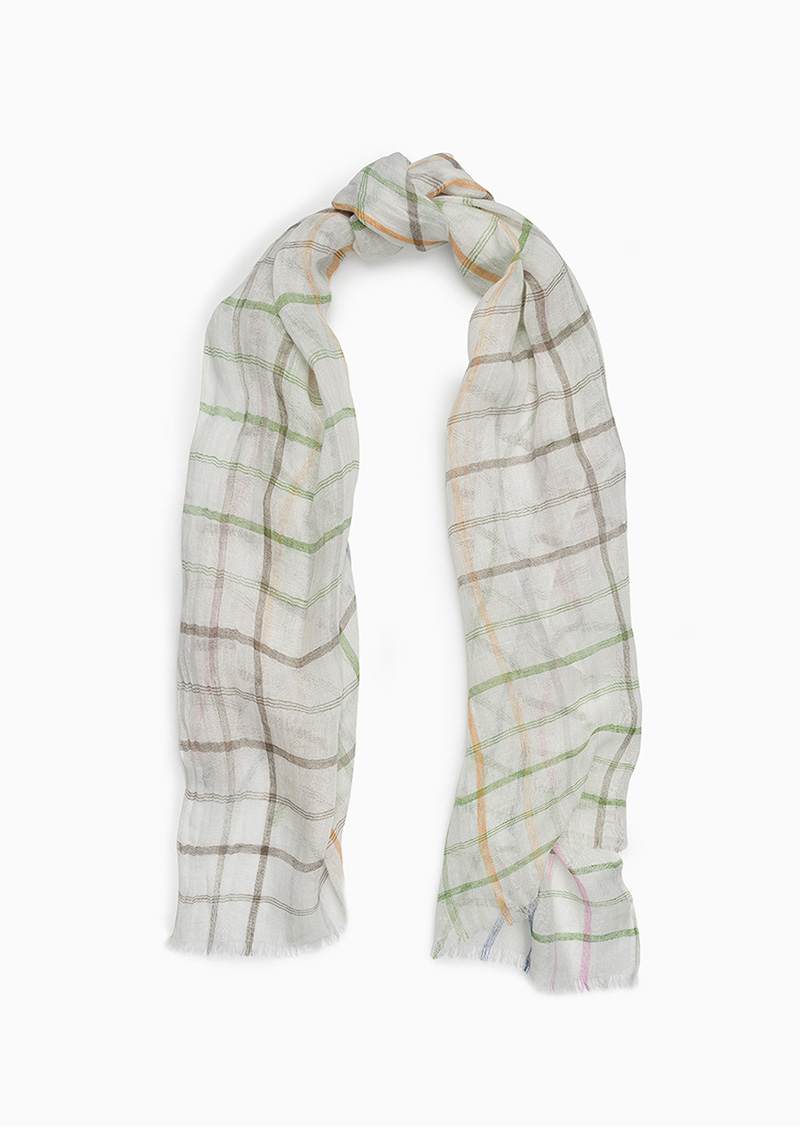 Festival Scarf
Handcrafted and hand fringed in Italy, our wrap is woven from the very finest linen with multicoloured chequer-board stripes. The perfect summer accessory.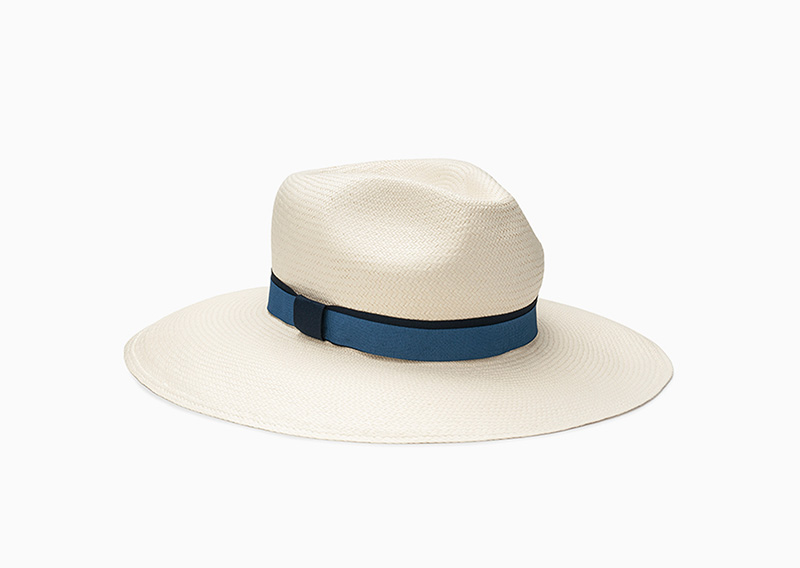 Fedora Hat
Our classic fine straw Fedora has become a seasonal favourite, updated this spring with indigo ribbon bands.