To celebrate Mothering Sunday Bamford have created a number of special, handmade gifts to show your mother just how much she is cherished.

Monogrammed Khadi Scarf
Our beautifully soft Khadi Wrap is handwoven in India from unbleached ultrafine cotton, showing the natural beauty of the cloth. The edge is quietly detailed with a fine ripple stitch and the fringe is knotted by hand.
For Mothers Day we have hand stitched 3 kisses in our signature pale natural shade and developed tiny heart-shaped charms, crafted from unbleached Buffolo horn, each one laser etched with letters of the alphabet for you to personalise your gift for someone special.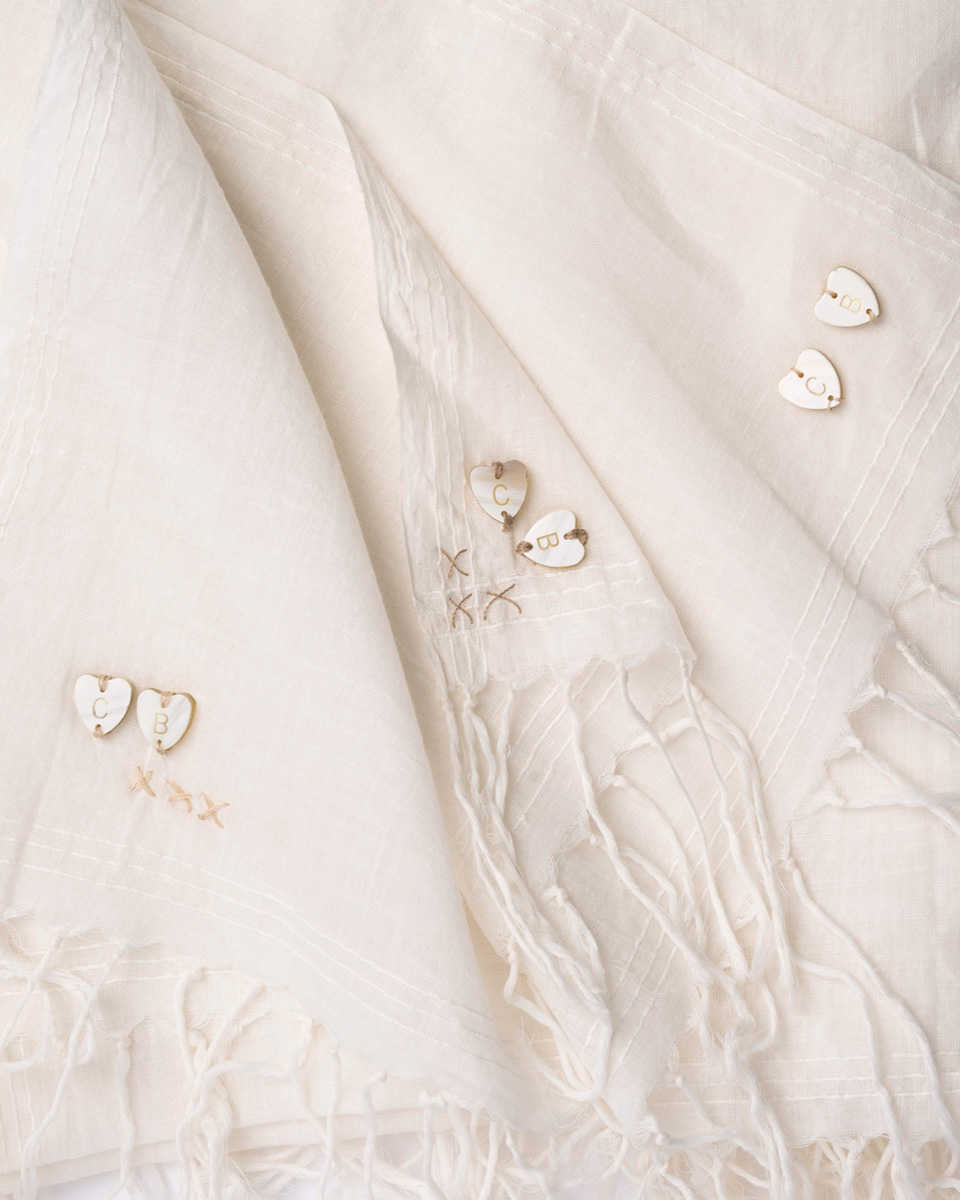 2kg Incense Candle
Our 2kg, 4 wick candle is inspired by spirituality and the beautifully brooding winter skies over the Cotswolds.
Made from natural waxes and essential oils, our limited edition candle is fragranced with a rich blend of amber and incense, overlain with fresh coriander, rockrose and deeper notes of leather. £295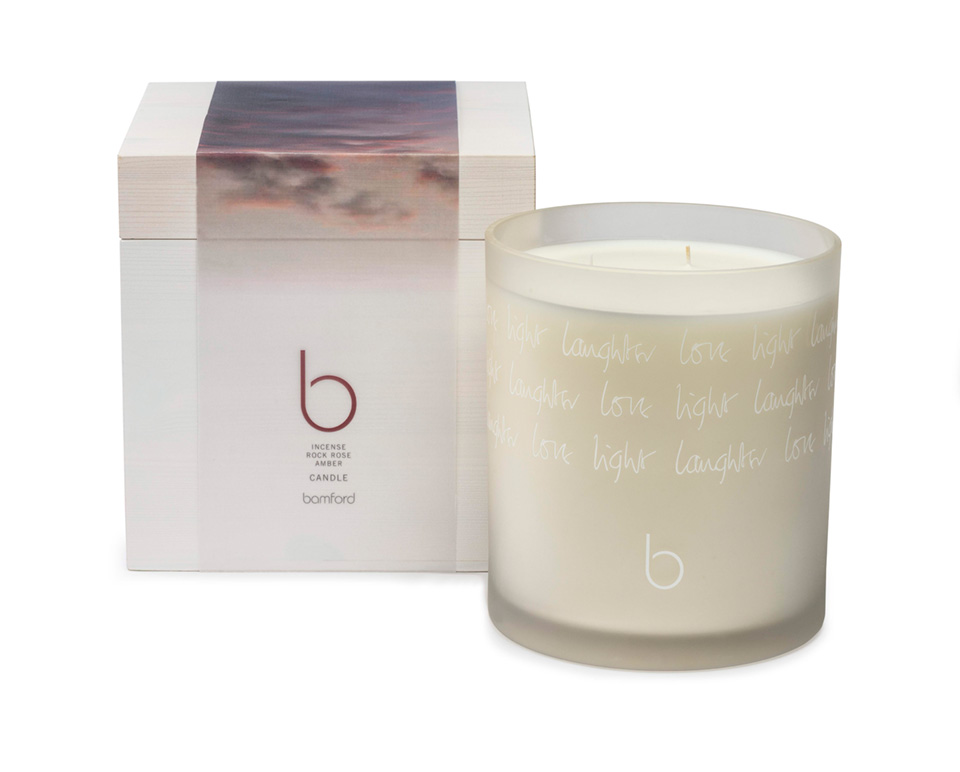 Best of Bamford Gift Box
Best of Bamford is an indulgent gift that encompasses some of our favourite, beautifully fragranced products.
Relax in a warm bath allowing the fragrance of Geranium and Lavender to soothe your body whilst apricot oils leave your skin soft and smooth. Relax and unwind with Bamford's 100% natural wax candle fragranced with essential oils. Protect your hands, cuticles and nails with our botanic hand cream containing moisture binding Honey and golden Jojoba to help from a protective layer.
A perfect gift saving you £19 from the recommended retail price of gift contents. £95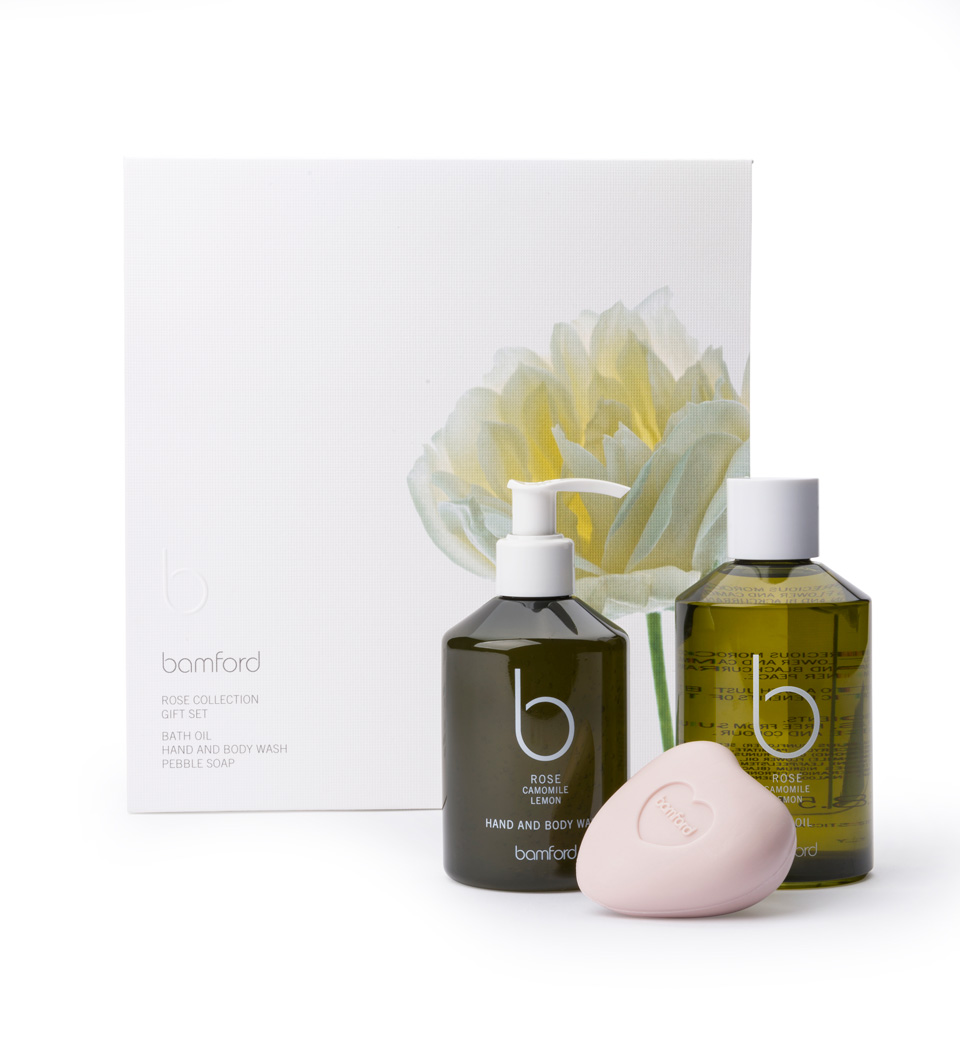 Haybarn Signature Tea
A refreshing tea packed with anti-oxidants ethically sourced and specially blended for the Bamford Haybarn spa. The cleansing herbs, lemon grass, nettle leaf, fennel and ginger are carefully combined with South American jerboa mate, know for its immune boosting properties.
100% organic ingredients. Certified by the Soil Association, the highest standard of organic. £12