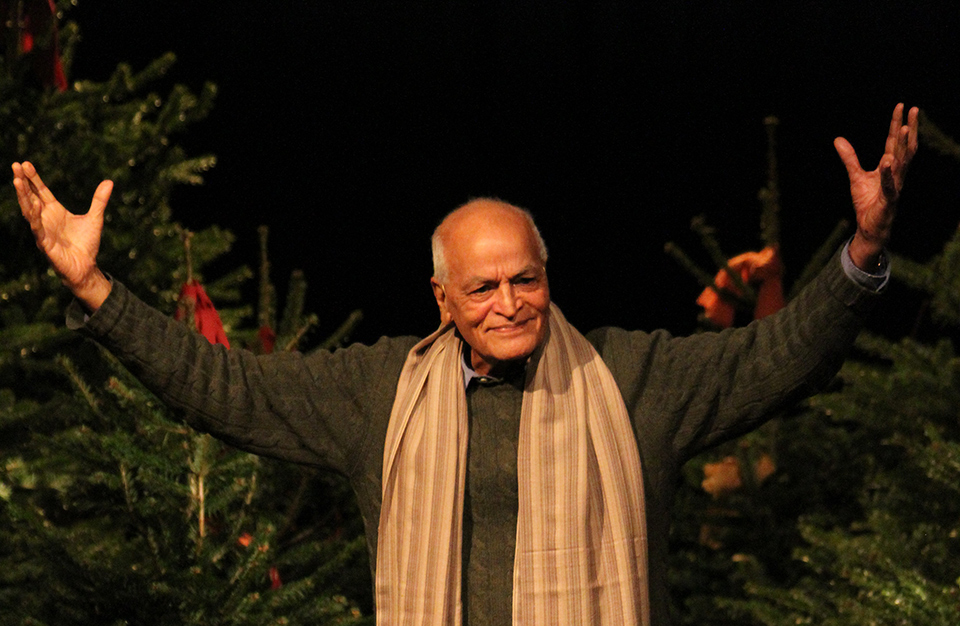 A former monk and long-term peace and environment activist, Satish Kumar has been quietly setting the global agenda for change over the last 50 years.

In 1973, after embarking on his 8,000 mile pilgrimage, he settled in the United Kingdom beginning his time at Resurgence Magazine as Editor.
Outside of the magazine, Satish is on the Advisory Board of Our Future Planet, a unique online community sharing ideas for real change and in recognition of his commitment to animal welfare and compassionate living. He was also recently elected vice-president with the RSPCA.
In celebration of 50 years of Resurgence and Ecologist Magazine, join us at Daylesford on 17th September for an evening with Satish Kumar to learn about his passion for changing the world around us.
This is a rare opportunity to meet a truly remarkable man. Enjoy conversation, the opportunity for Q&A, accompanied by our organic, seasonal food and drink.
Tickets costs £20 per person. For full details and to book a place please click here.