Decorating the house for Christmas is something that I look forward to every year and wreathes are one of my favourite ways to bring nature in to the home.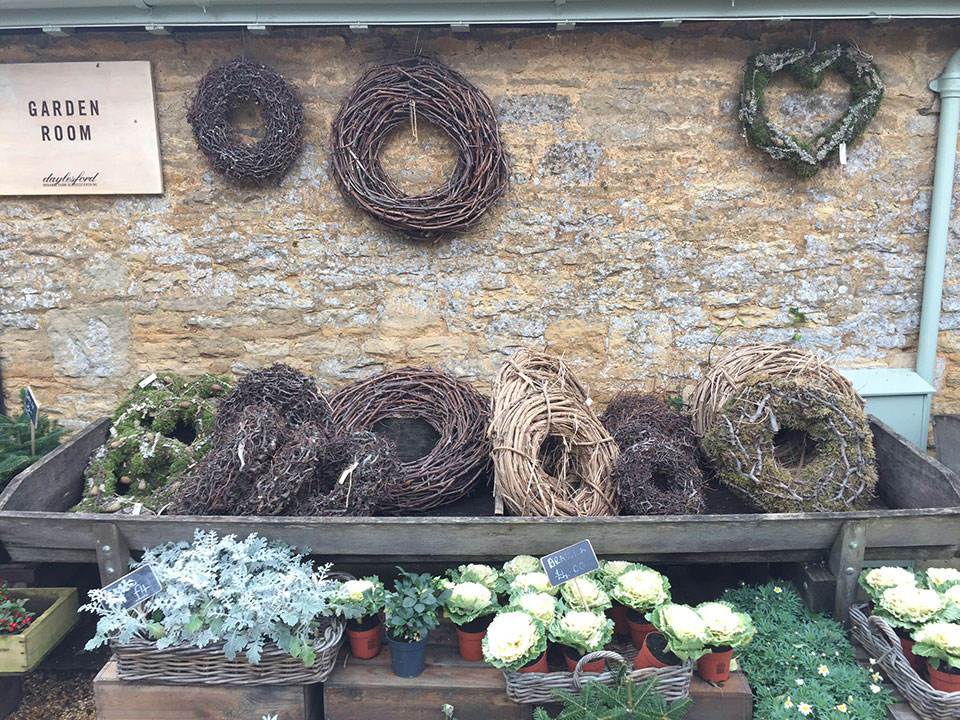 A morning spent foraging in the hedgerows and woodland areas can produce bags full of red berries, mistletoe and rich greenery – all perfect for twisting and tying into brimming wreathes.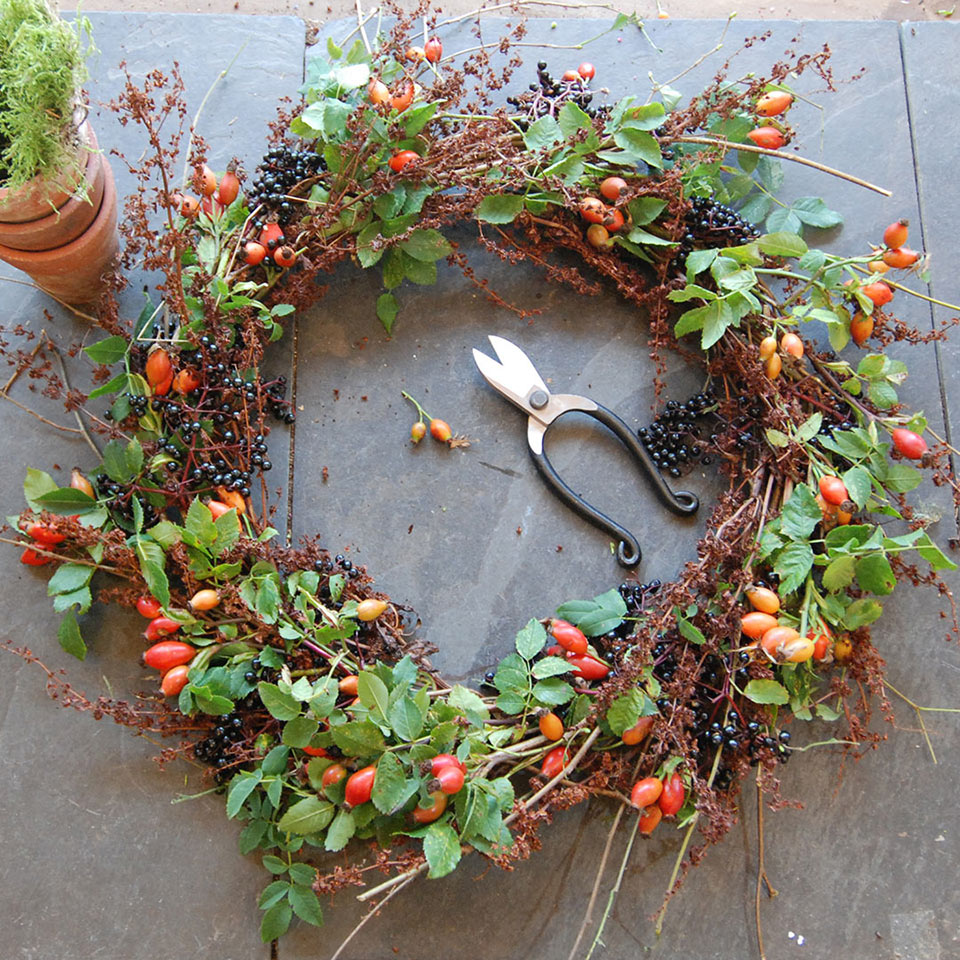 In the run up to Christmas, our Garden Room team have put together a step-by -step guide to show you how easy it can be to create your own wreath at home.   
1. SOURCE OR CREATE YOUR BASE: With their natural colour, wicker or rope bases work best. Choose a size as big or as small as you like. To make your own, chose a weaving willow and twist upon itself to make the wreath frame. You might also like to cover the wreath in velvety green moss. To do so, simply cover the willow entirely and secure in place with tying wire. 
2. COLLECT & FORAGE: Firstly, decide on your theme and colours. At Daylesford we like to forage what we can from around our Cotswolds farm, and always start with lots of greenery – silver spruce, ivy, bay, cedar and of course lots of holly. For a gentle splash of festive colour, choose rose hips, rowans, red holly berries or delicate white mistletoe. Once you have gathered, lay out your forage in separate bundles or boxes. 
3. BUNCH: Building your wreath using pre-made posies of forage is much the easiest method. Depending on the size of your wreath you should need to make 10-15 posies. Select a variety of greenery from each of your foraged bundles and trim so that each stem is roughly the same length. Arrange into decorative posies and bind together towards the base with tying wire. The length and breadth of your posies will depend on how big you want your wreath to be.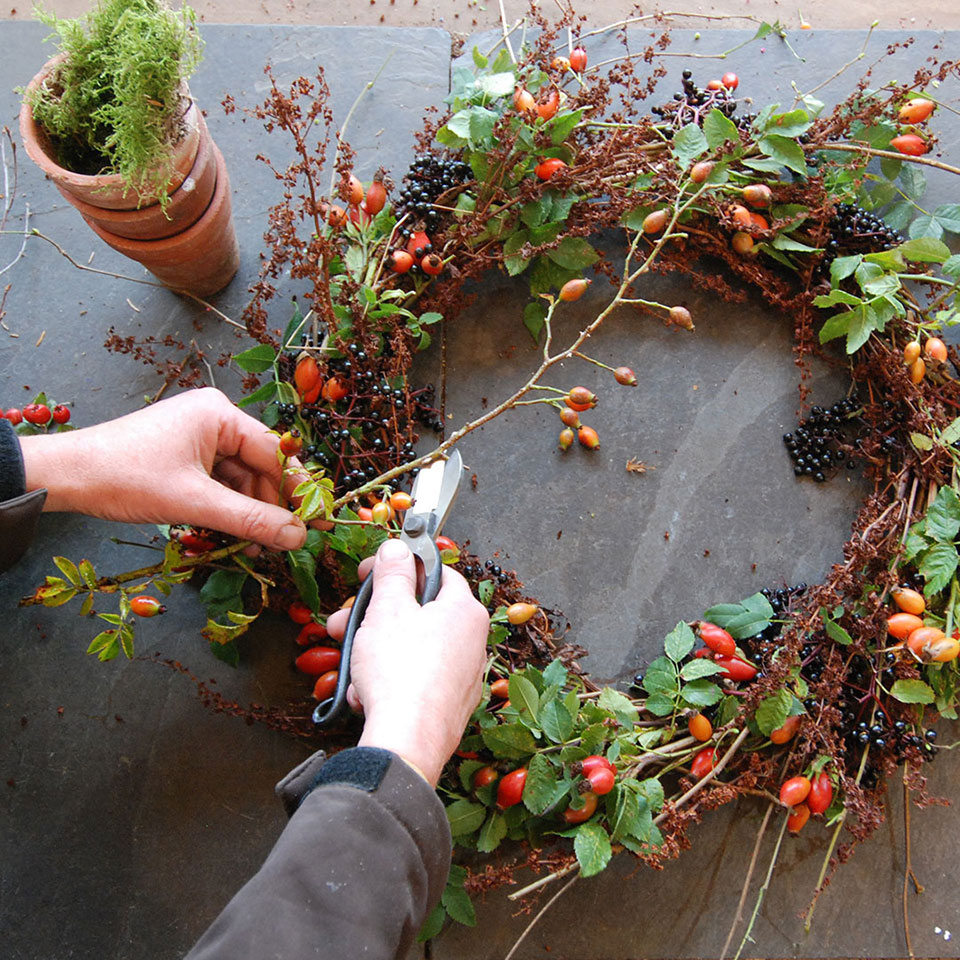 4. WIRE AND WRAP: Lay the first posy onto the wreath at roughly a 45-degree angle. Secure onto the wreath with a few wraps of your tying wire. Tuck your second posy in tightly beside your first and secure again with your tying wire. Repeat with your remaining posies until your wreath is completely covered and even. 
5. TIE IT UP WITH A BOW: Choose a pretty bow or piece of string to tie around the top of your wreath and hang either inside our out.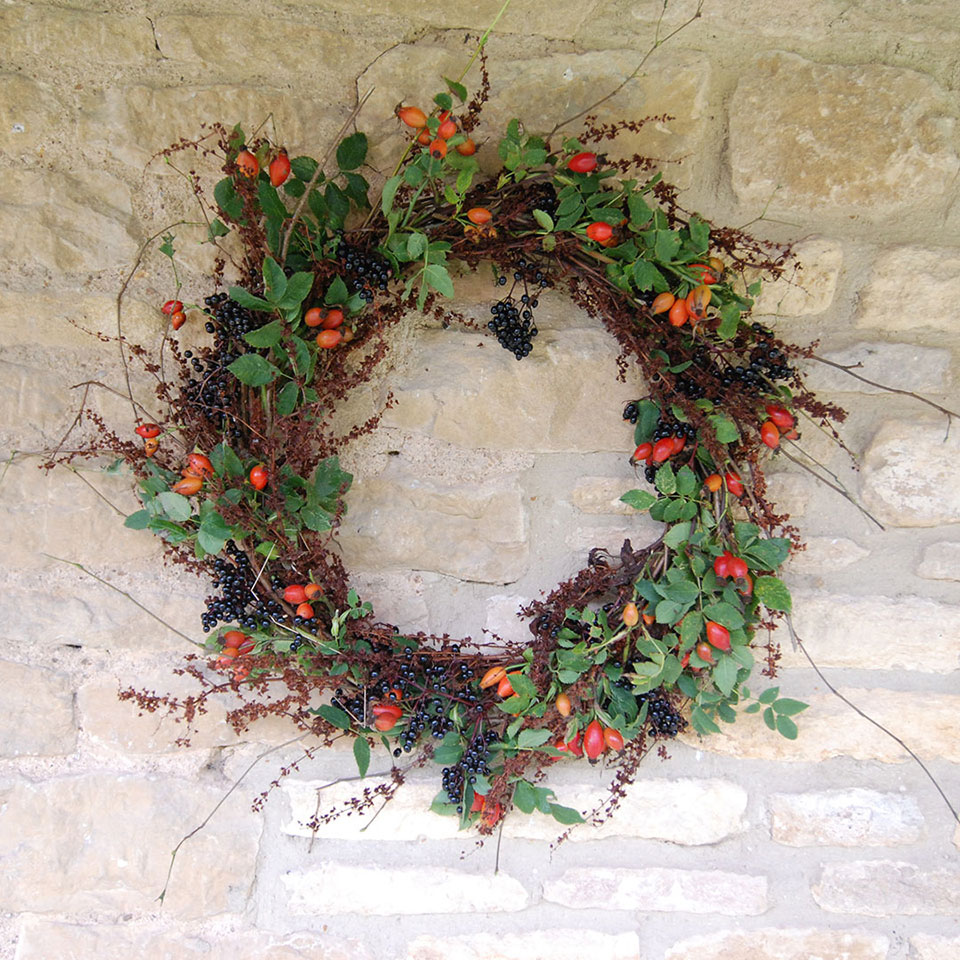 Top Tip: If you would like your wreath to be completely compostable and biodegradable, try using natural string or flax instead of tying wire to bind your wreath and posies together.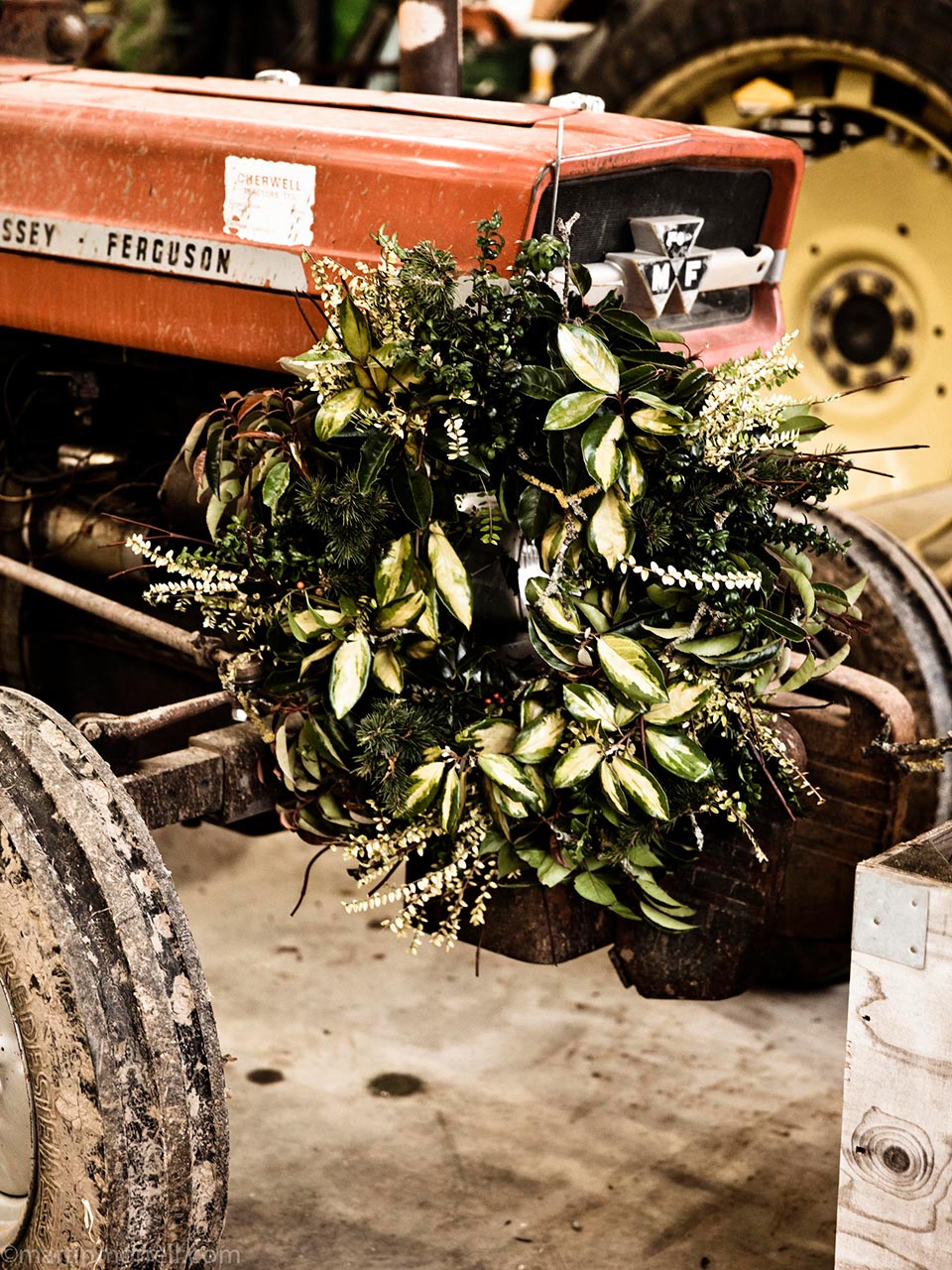 Visit our Garden Room at our COTSWOLDS FARM to pick up a variety of bases for your wreaths or alternatively a wide variety of ready-made numbers.